Dylan Du, General Manager, ZKTeco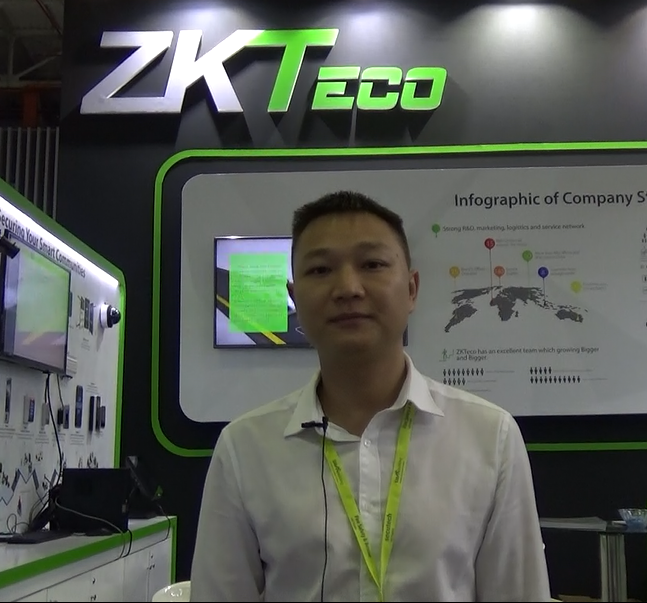 "ZKTeco has been doing business in Vietnam for over 10 years. We have become one of the leaders in the security industry for products like biometric devices, time & attendance, access control, entrance barriers, x-rays as well as walk-through metal detectors. Our solutions are suitable for buildings and factories, and are flexible enough to be integrated with other systems.
With Vietnam's growing economy, ZKTeco sees opportunities in the market for our all-in-one solutions. Although our products are manufactured in China, the ZKTeco brand is an international one. We continue to offer good products, sales and services to all our clients through our subsidiaries across the world.

We are very thankful to the organizers of Secutech Vietnam. Today has been very successful and ZKTeco is excited to be part of this event. We hope that the show will become more successful in the years to come."
Visit company page
Younggeun Kim, Head of International Cooperation Team, Fire Industry Promotion Center, Korea Fire Institute (KFI)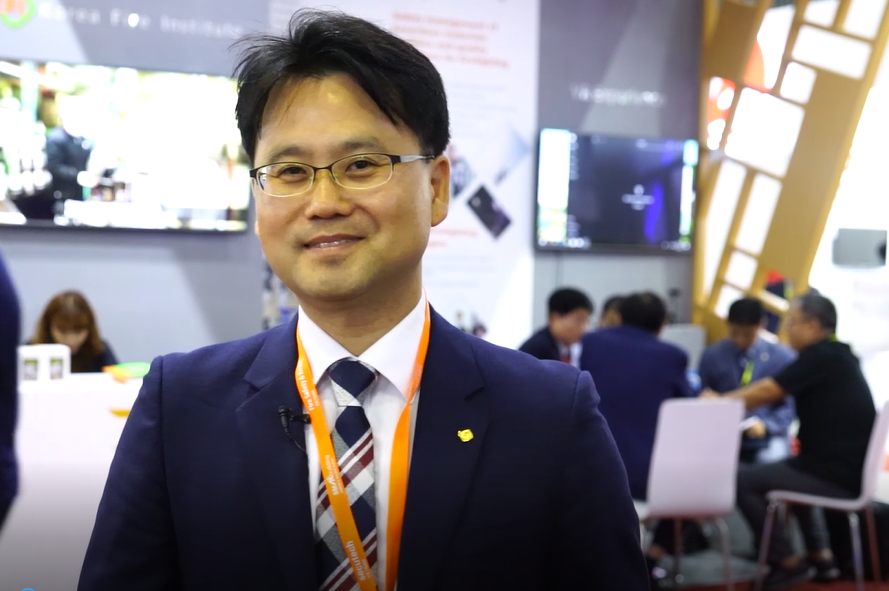 "Korea Fire Institute is the public institute affiliated with the National Fire Agency responsible for the testing, inspection and quality verification of firefighting equipment.
We have been looking for new markets for Korean fire equipment. Vietnam is undergoing huge development and the local fire safety market demand is growing. We are here to look for buyers, like those in charge of firefighting equipment and trucks such as those in government or building operators.

This year, our pavilion features 14 Korean companies in alarm systems, fire extinguishing systems, firefighting apparatus and fire trucks. This is our second time at the show and we will continue to take part in Fire & Safety Vietnam."
Visit company page
Alex Zhuang, Deputy General Manager, DNAKE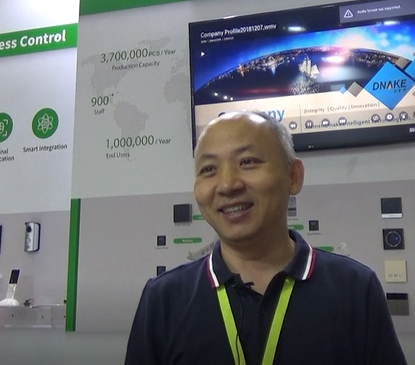 "DNAKE was founded in 2005 in Xiamen, China, and we have been in the home security industry for 14 years now. This is our 2nd time at Secutech Vietnam. This year, we are highlighting DNAKE android and Linux video door phone, face recognition access control and home automation products.
We see the market as full of potential and opportunities. The population is booming and the economy has been growing steadily. Real estate has also grown (around 10%) with investments from Korean, Singaporean, and Chinese firms.

Access control and facial recognition are top trends in this market. DNAKE has combined these two technologies in our Facial Recognition Box. This can be installed alongside gates and main entrances to office and residential building and easily connected to existing IP cameras for better access control. Traditional systems using ID cards and fingerprint scanners can be slow and bothersome. Even more, fingerprint readings are not always accurate and can be affected by external factors like moisture.

This is a new product and the Vietnam market might not feel it's necessary right now. But based on feedback we got from our Chinese customers, their experience with this has also been quite positive and we believe this will catch on here soon. 

Over the past 2 days, we have met with several property developers from high-end projects who have inquired about our products. We also wanted to find distributors to help us open channels in various cities in Vietnam. There were 3 that we will continue discussions with after the show."
Visit company page
Andy Ban, Deputy CEO, BONOICT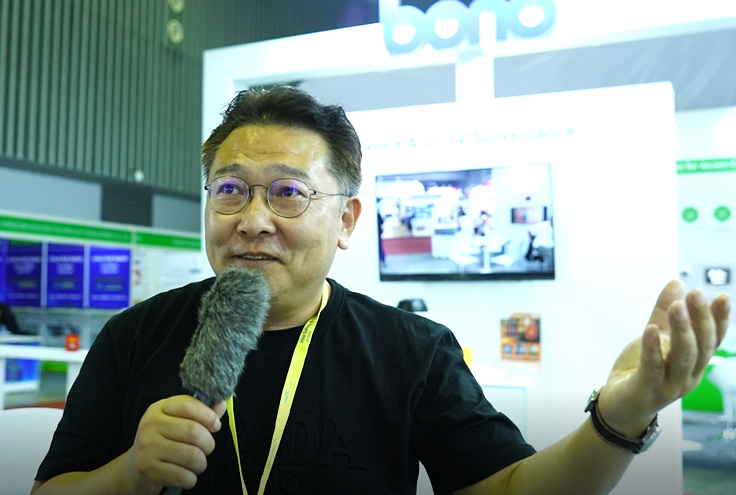 "We are a Korean startup company specializing in voice recognition for security systems. Installed outdoors, our sound recognition surveillance module is extremely useful in crimes or emergency situations where immediate rescue isn't available. The person requiring help just needs to say 'SOS' or 'call 911.' BONOICT's voice recognition system will pick it up and relay it to the main control center which will immediately alert the police authorities.
We were invited to the show by Hitron Systems whom we have a strong alliance with. Secutech Vietnam has been a good show for us since we were able to meet with several camera companies and found one that can provide us with what we need.

The Vietnam market is still maturing and we are paying a lot of attention to this country as it will become the center of Southern Asia. We will definitely be back next year to expand our business."  

Visit company page
Nguyen Thi Thanh Thuan, Hitron Systems
"Hitron is a leading security device manufacturer of network cameras, digital and network video recorders with consistent investment in R&D for product development.

We are here at Secutech Vietnam to reach out to new business partners and let customers know about our brand and our solutions. This year, we brought our new solution for high speed trains. So far, visitors have been very interested in our products and we have gotten good contacts."
Visit company page
Jeon JiHye, CEO, TCA, STANS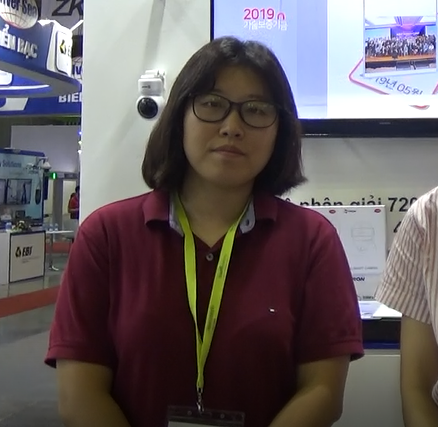 "STANS is a Korean company specialized in AR and VR training and educational firefighting simulators. Founded 3 years ago as a venture lab of the Seoul Institute of Technology, STANS has developed intelligent image analysis algorithms that are also used for real-time AR maintenance guides for power plants and large industrial complexes.
We believe our expertise can be used to create and design training simulators specific to our Vietnamese clients – government, building and apartment owners or maintenance – who need our help in protecting their properties.
This year's show is better than the previous one. We will continue to bring our focused product offering to the Vietnamese market."
Visit company page
Dinh Thi Thu Ha, CEO, Vantech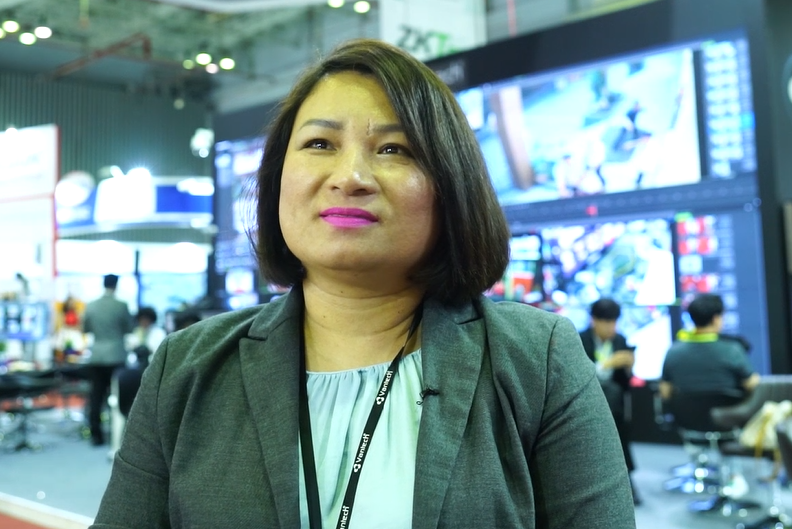 "Vantech manufactures and distributes CCTV products as well as design and implement small and large surveillance systems. We have a wide product range for security, covering everything from cameras, DVRS, smart home surveillance to AI software solutions.
Our solutions have been used for various type of projects including government. Currently, Vantech has been used in more than 1,000 projects across Southeast Asia. There may be a lot of brands out in the market but we believe that we provide the best support for our solutions. We can customize it according to our customers' requirements.

Although we sell our products through dealers, Secutech Vietnam is a very good show for promoting our products and reaching customers. We had a lot of opportunities to meet new clients and suppliers."

Duong Khanh Dung, Deputy General Manager, Panasonic Life Solutions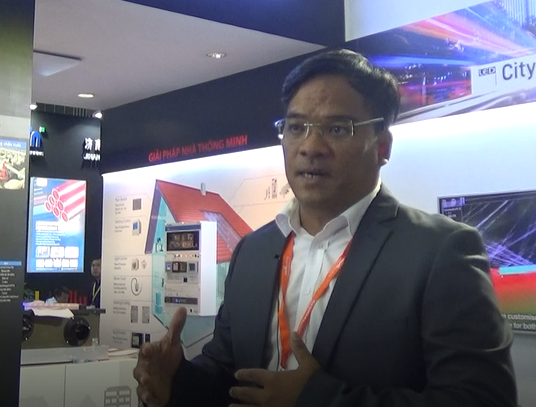 "With 100 years of history in the business, Panasonic is the leading Japanese company for electronics and electronic devices. We have been operating in Vietnam for many years, providing the local market the latest solutions in lighting, energy, indoor air quality and other comprehensive solutions.
Customer demands are not that simple anymore. They look for convenience, comfort and products that can enhance and promote better lifestyles. But they also demand safety, mobility as well as the ability to track and manage home devices remotely. We can address these demands through our smart solutions.

Panasonic has already completed several projects in Asia. About 30,000 LED street lights were installed in Indonesia. Through a combination of our smart solution combined with traditional technology, we helped increase pedestrian safety and government energy savings.

I think Secutech Vietnam can help us expand our B2B customer base in the country. We can demonstrate our products and reach consultants, specifiers and developers interested in smart solutions for their projects, buildings and other objectives. In the upcoming years, we want to target more projects, develop more markets and reach more customers."

Visit company page