Visitor Registration is Now Open
Access the largest platform for IoT-based security, smart building and fire safety solutions in Vietnam
Show profile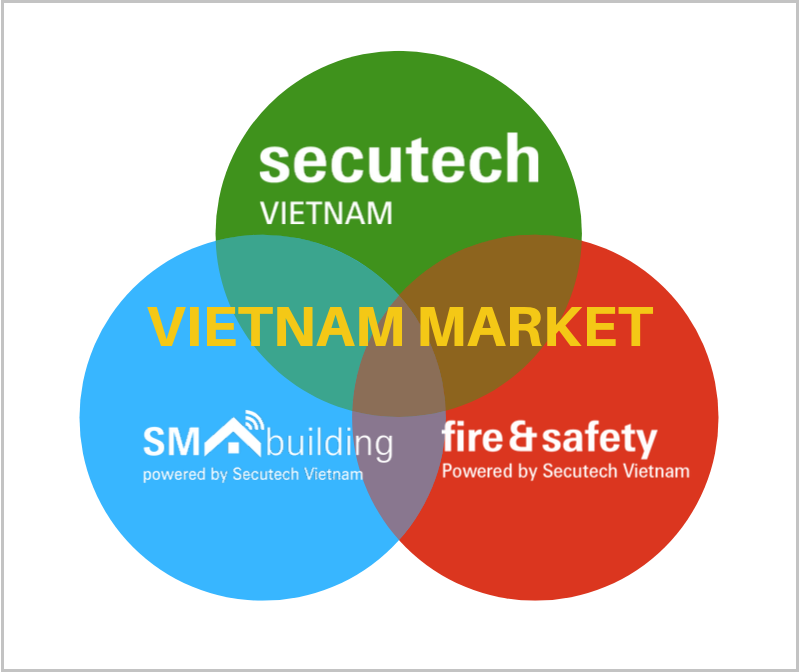 Vietnam is one of the fastest-growing markets in Asia.  Gain full access to comprehensive solutions that address the top three demands in the country with one platform.
Secutech Vietnam: The business and technology platform for security professionals in Asia. Beyond hardware, components, and software platforms, the show highlights integration made possible by the Internet of Things (IoT) and artificial intelligence (AI).
Fire & Safety Vietnam: Strongly supported by local authorities and associations, this must-attend event taps into local government and private sector infrastructure projects, with its rising investment and procurement of fire safety equipment.
SMABuilding: Secutech Intelligence Building Vietnam targets increasing demand for smart building solutions in Vietnam for better security, energy savings and management. Four application areas: smart homes, apartment buildings, commercial building and smart factories.

Hear from our visitors:
"I am here to learn about market and industry trends so that we can adjust our products to fit market needs. I can see that there is increasing adoption of IoT and connective technologies to integrate systems. This is something that we are also working on to upgrade our products. I am happy to find relevant technologies here with a variety of options."
"We rely on trade fairs like this to source suppliers and equipment. This time, we are looking for CCTV products, cameras and fire alarm systems. Secutech Vietnam is located very close to Cambodia, it's convenient for us to visit and compare prices with different new suppliers. There are 2 to 3 suppliers here that I will further discuss cooperation opportunities with. "
"As demand for security products in these sectors is thriving in Vietnam, it is important for us to be here to find out what the latest security and fire safety technologies are in the world. This will allow us to update our clients accordingly. From the show we can also connect with new business partners and manufacturers to supply us with the right products."
"At the fair I can network with industry stakeholders as it's a must attend event for the local industry. I have been visiting the show for eight years, and I can see there are more brands joining every year, almost all the key brands in the industry are present. This is also the place to observe industry trends."
"This year I can see exhibitors are showing more advanced and automated applications, especially in the smart home sector. I have found a few good suppliers and I plan to further discuss buying opportunities with them."
Show videos and exhibitor interviews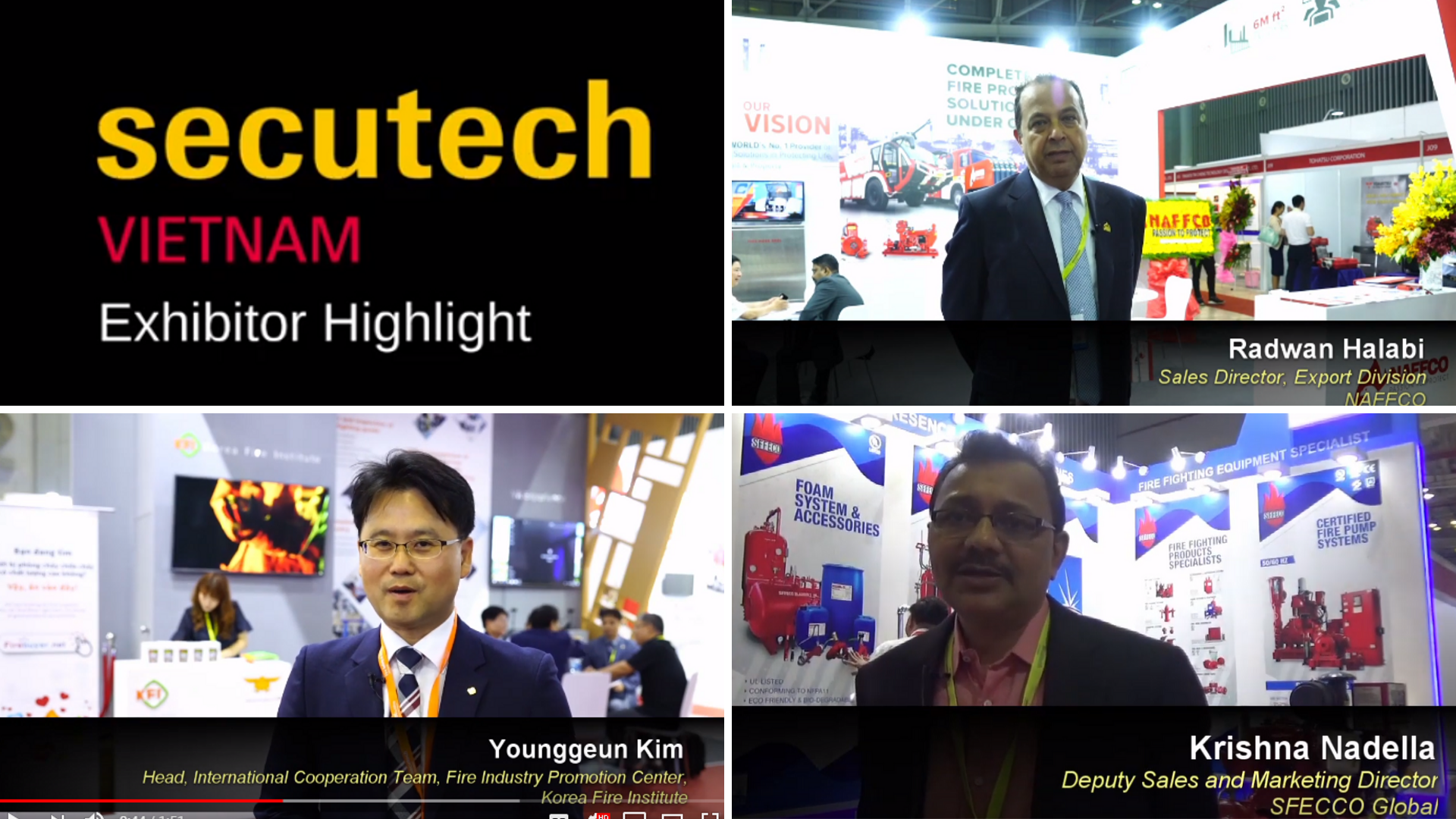 Take a look back at the various solutions and products on the show floor, along with the various fringe programmes and events that made Secutech Vietnam a show to remember
> View show images, videos and exhibitor interviews here

Hear from our exhibitors:
"We have exhibited at the show for four consecutive years because of the wide variety of visitors that come here, not only from Ho Chi Minh city, but also from major cities such as Danang, Hanoi, and central Vietnam. Compared to last year, the visitor flow has increased. We will be sure to return to the show next year to introduce more of our solutions."
"We are really satisfied with the results of this year's fair, in just one day we have received more than 100 potential clients at our booth and they are all highly relevant to the smart building and home markets, such as contractors. The smart building market in Vietnam is expected to grow by 20 to 30 percent until 2030, so we are excited about future prospects."
"The results from our participation at Secutech Vietnam have been really good, the visitors here are very unique, and we have not met any visitors that are unrelated to our products."
"We got some introductions, good business because of the show. We received some B2B channel partners and we were able to meet people from the industry, and stakeholders related to the construction industry."
"This is the 2nd year that we have exhibited here at the show. It is a large show and we can find lots of partners here from all across Vietnam. We are mainly looking for partners in the South, and so far the results have been relatively good. Visitors have shown interest in our products. We are likely to return next year."
"There is a lot of state-of-the-art equipment on display. We are here to introduce our products such as alarms and fire extinguishers. We are likely to return again in future years. "
"The customers that have come to our booth show great interest in our products. We have engaged with distributors from the north and the surrounding regions. I think we are going to have a successful participation this year."