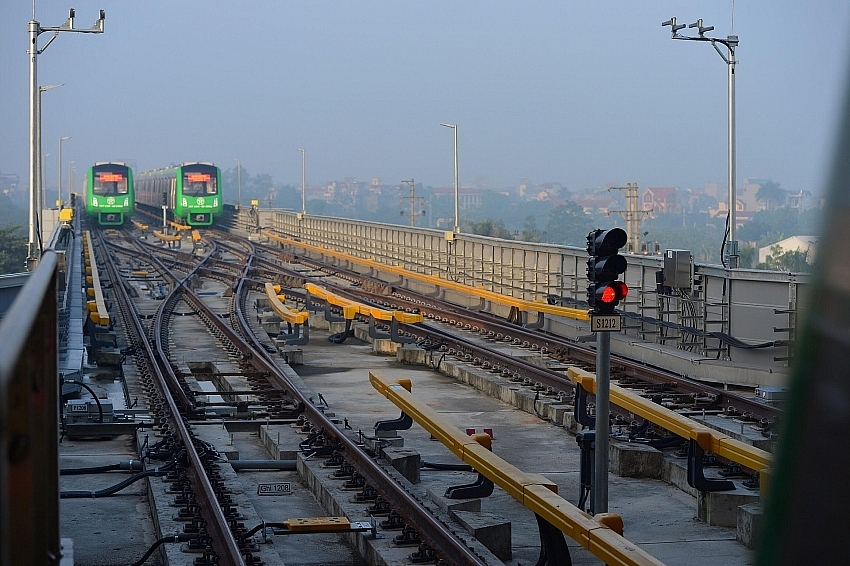 Hanoi's long-delayed Cat Linh-Hadong metro line, which is developed by a Chinese company, is expected to start commercial operations in April.

According to recommendations of the Hanoi People's Committee and the Chinese EPC (engineering procurement construction) main contractor, the test runs of the Cat Linh-Hadong line will last until the end of the first quarter, after a total of six months.
Deputy Minister of Transport Nguyen Ngoc Dong said that the Cat Linh-Hadong urban railway will be put into official operation from April. In the early stages, the metro will be free for passengers.
Hanoi Railway Transport Company has proposed a fare of around VND10,000 ($0.43) for a five- to six-kilometre trip later on, which will be adjusted depending on the distance.
The fare will be subsidised by the government to persuade people to use the metro instead of their private vehicles, according to the company. However, the city is still appraising the fare options.
The metro line will be assessed for safety by the Vietnam Register and an independent French agency before launch.
According to the Ministry of Transport, some four per cent of the works related to pathways and terminals have yet to be completed. The Chinese main contractor will carry out test runs carefully and hand the line over to the city authorities for management and commercial operation.
Cat Linh-Hadong urban railway, developed by the Ministry of Transport, started construction in October 2011 and has a length of 13.1km. The total initial investment of the project was $552.86 million (in 2008), including $133.86 million from the Vietnamese government and $419 million borrowed from China. However, this has been adjusted to $868 million, with loans from China increasing by around $250 million to $669 million.
This metro line has 13 trains with four carriages each. The length of a train is 79m, with a height of 3.8m and width of 2.8m. The trains are painted green and sport the image of Khue Van Cac, a symbol of Hanoi.
Once completed, the trains will transport up to 2,110 passengers across 12 stations. The stations are Cat Linh, La Thanh, Thai Ha, Lang, Thuong Dinh, Ring Road 3, Phung Khoang, Van Quan, Hadong, La Khe, Van Khe, and Yen Nghia.
Source: vir.com.vn