Vietnam market developments & projects 

Vietnam's Key Economic Zones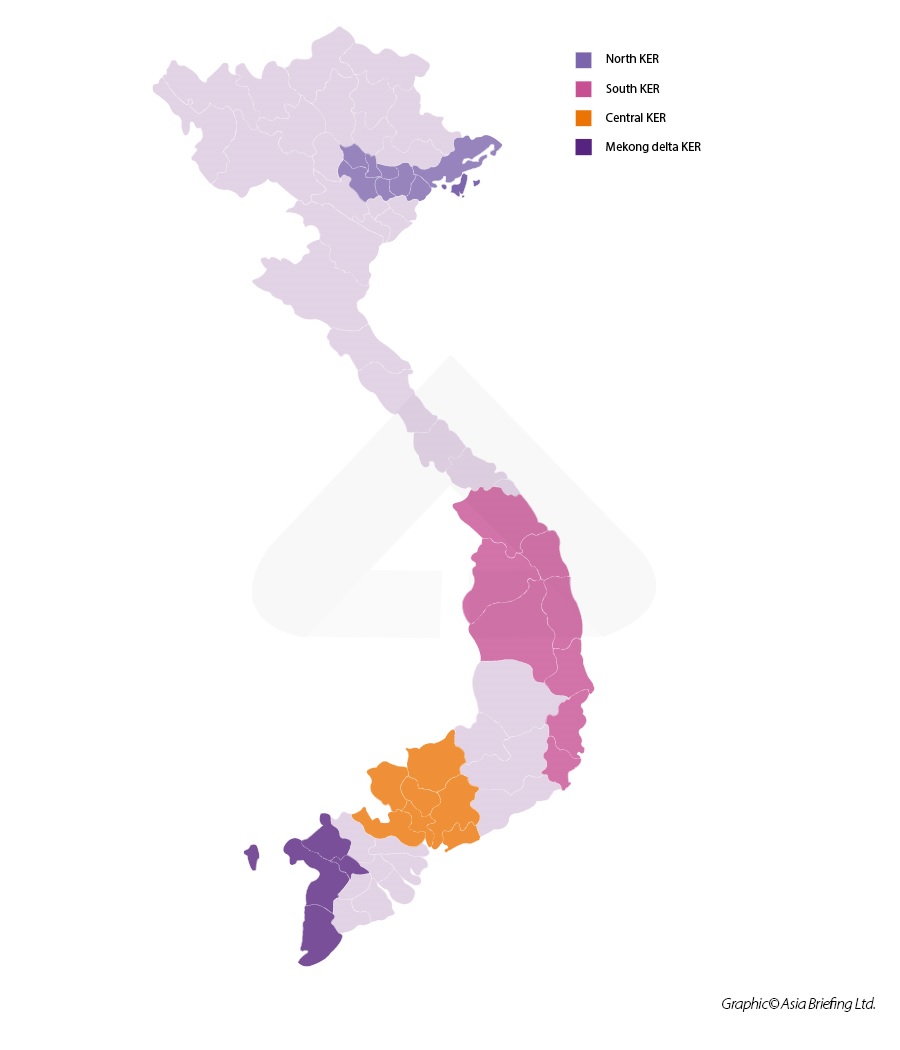 Vietnam has four key economic regions (KER) in the north, south, central, and Mekong Delta areas. Each plays a pivotal role in Vietnam's economic growth and development.
In 2022, Vietnam recorded over US$27 billion in foreign direct investment and over US$700 billion in imports and exports. This was a marked improvement on 2021 in which Vietnam's economy suffered under the weight of prolonged pandemic related lockdowns.
The new investment and booming trade in 2022 went all over Vietnam but was mostly concentrated in Vietnam's four KERs. Here's a breakdown of trade and investment in those regions last year.
Northern Key Economic Region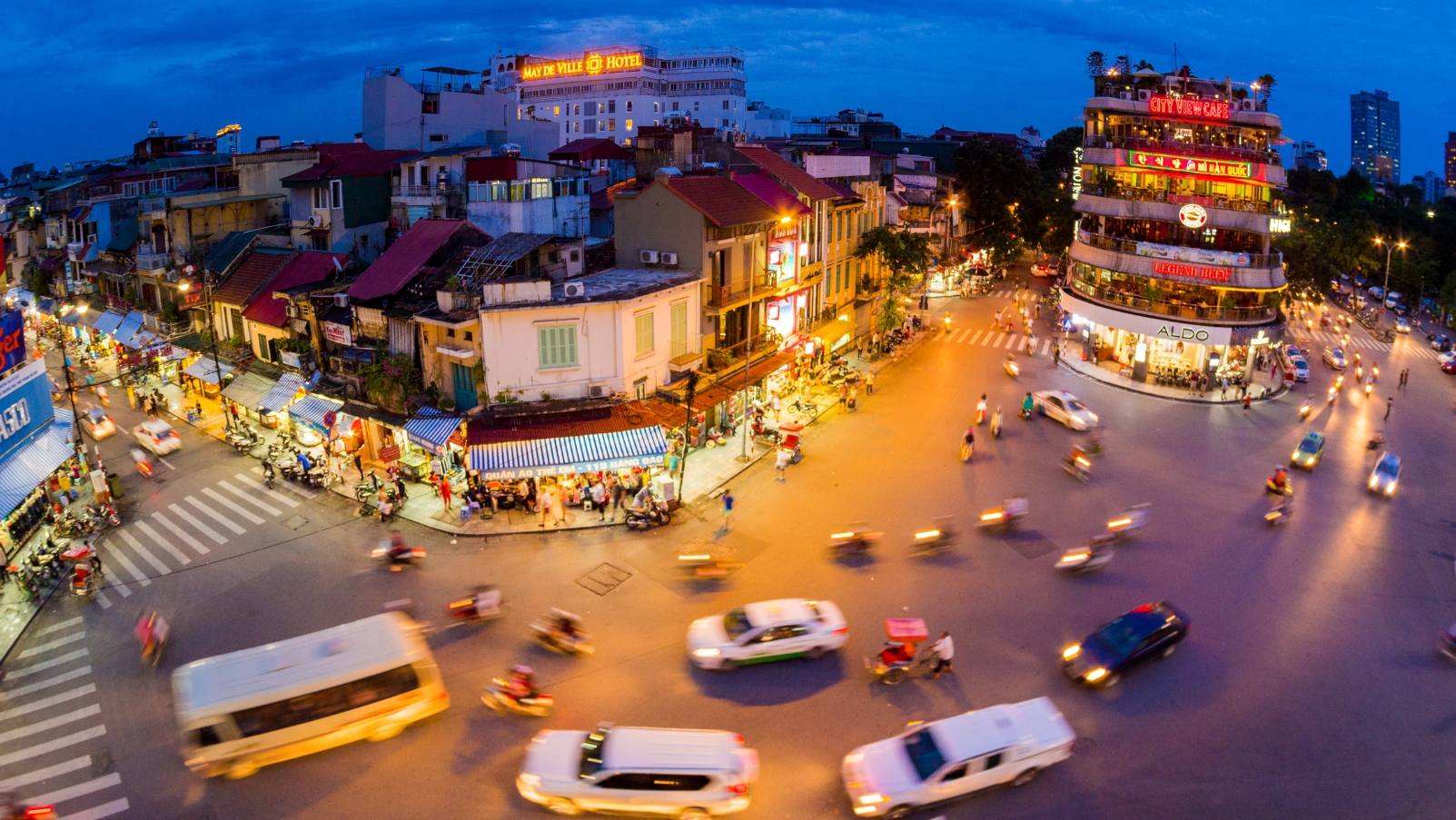 The northern KER comprises seven cities and provinces, including Hanoi, Hai Phong, Quang Ninh, Vinh Phuc, Bac Ninh, Hai Duong, and Hung Yen. This is a dynamic economic center and an important economic locomotive for the north.
Of the cities in the northern KER Hanoi contributed the most to the gross regional domestic product (GRDP), accounting for 47.22 percent. This was four times higher than Hai Phong. It also recorded a growth rate in the range of 9 to 13 percent.
To learn more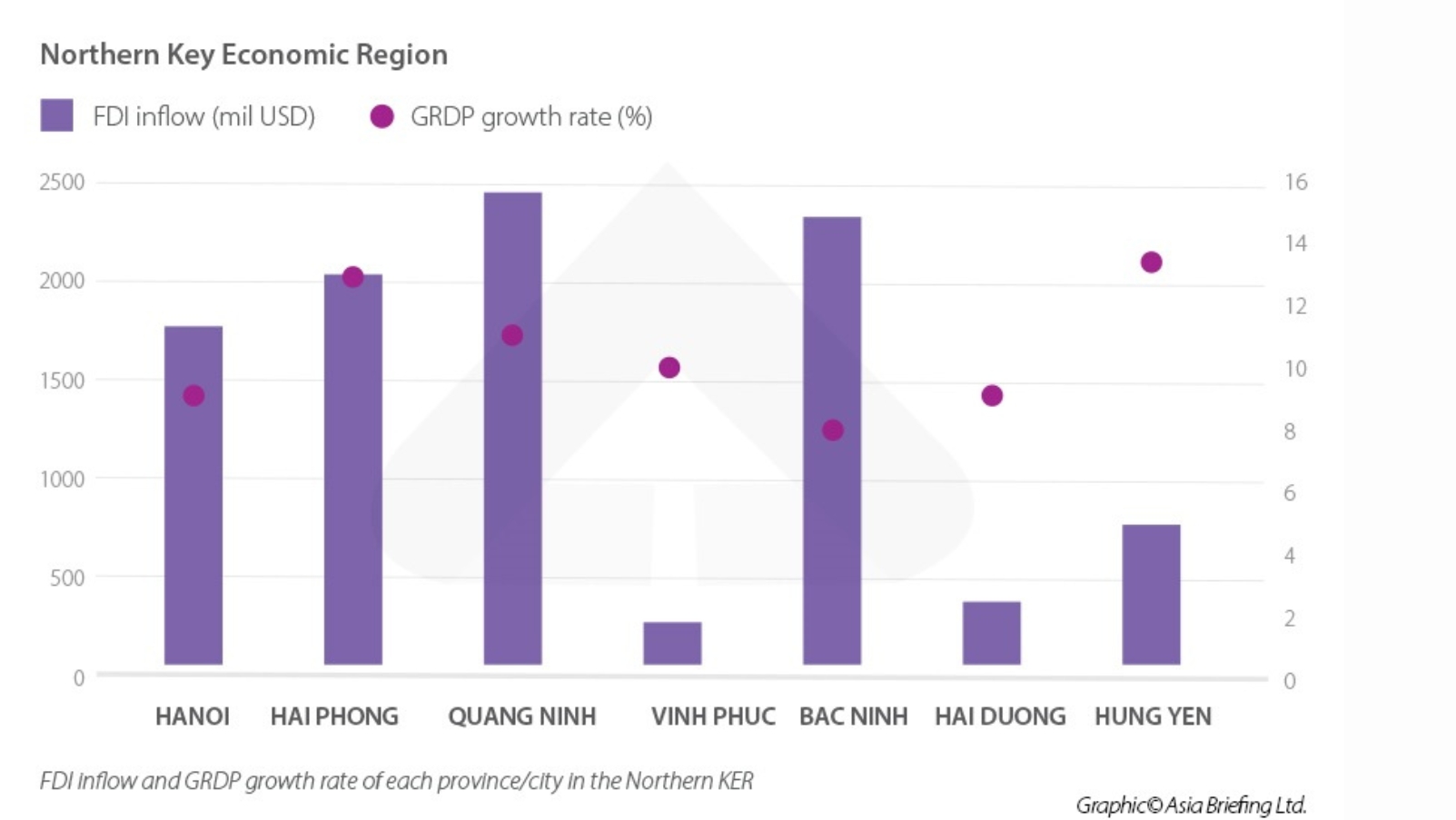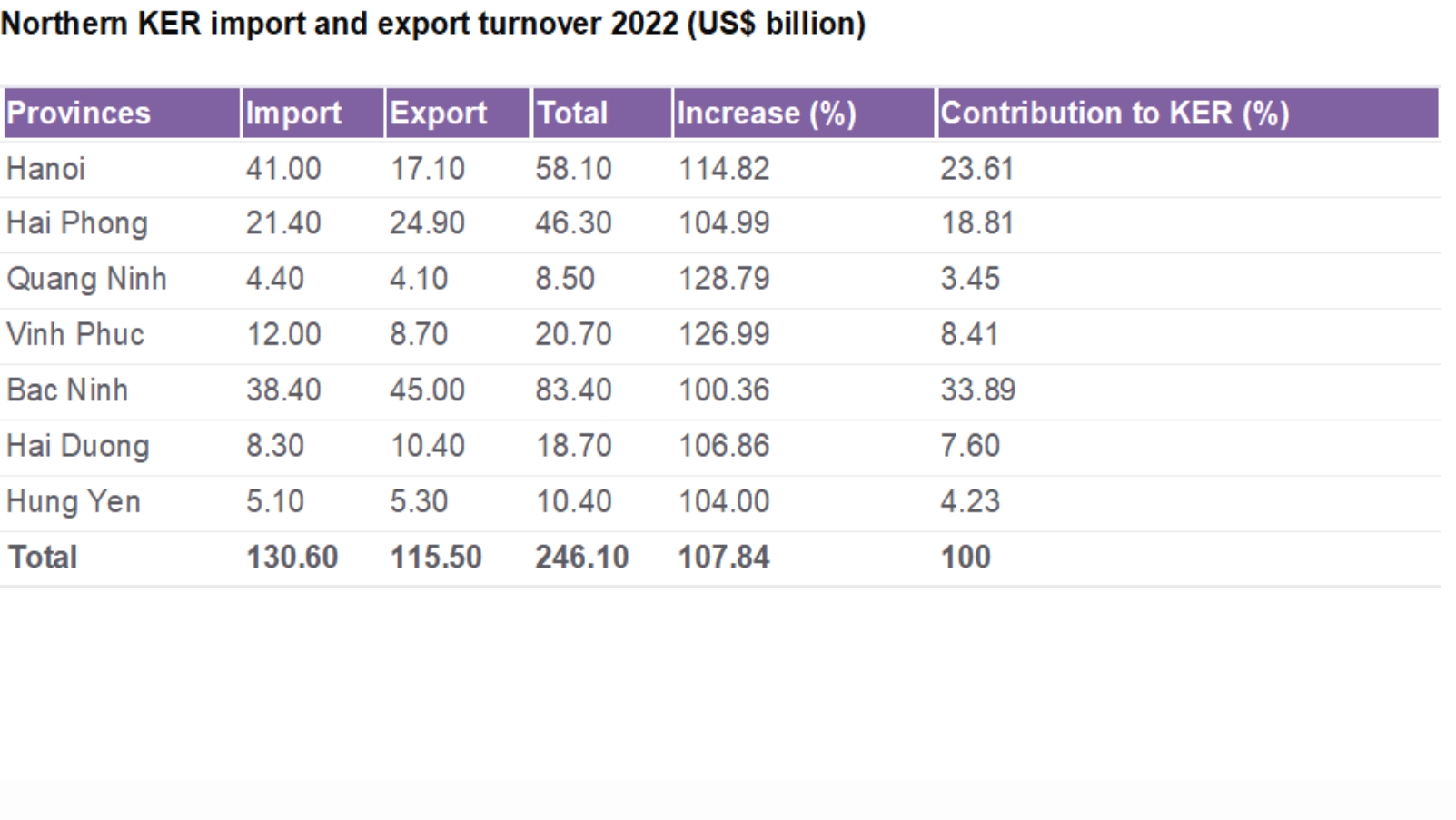 Projects by vertical markets
Top vertical projects in Vietnam