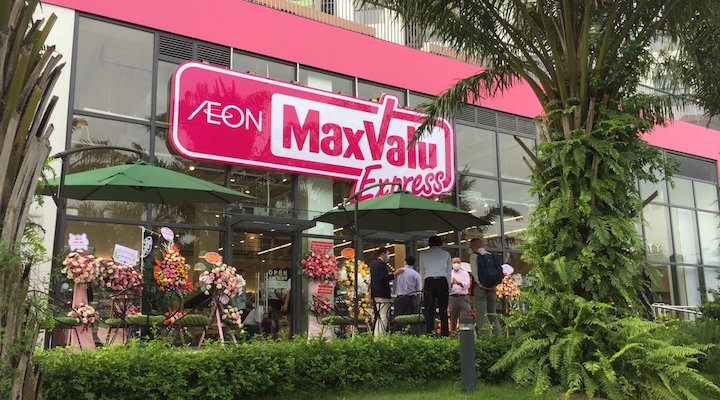 Aeon has unveiled plans to expand its network of MaxValu compact supermarket stores in Vietnam, eyeing about 100 new locations across the country by 2025.
According to Nikkei Asia, the expansion will include a larger store format with floor space spanning 500sqm or more. MaxValu currently operates four Vietnam stores, all in Hanoi. In addition, Aeon Group's subsidiary, Aeon Mall, aims to expand its network of malls in Vietnam from six to 16 by 2025.
Next year, Aeon Vietnam will focus on opening more business locations with diverse retail models including shopping malls, department stores, supermarkets, convenience stores and specialised stores," Furusawa Yasuyki, general director of Aeon Vietnam, told local press.
The expansion plan also helps Aeon further strengthen its position in the market, where retail giants such as locally-owned Masan Group and Thailand's Central Group are ramping up the competition.
Last week, Masan Group unveiled an expansion plan for its mini-mall chain WinMart+, which will integrate a to-go cafe and mini bank offices including ATMs and customer-service reps. The group is set to have 20,000 franchised stores together with an addition of 10,000 outlets owned by the group by 2025. WinMart+ is expected to expand the multi-utilities concept in the future.
Source: Inside Retail