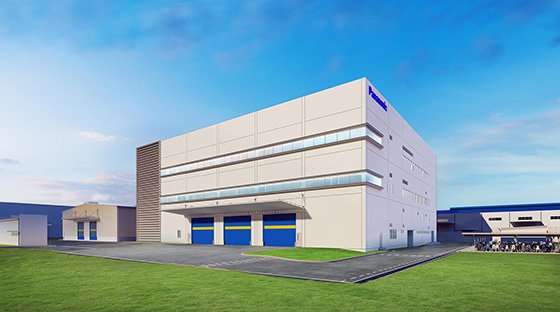 Panasonic Corporation announced today that Panasonic Life Solutions Vietnam Co., Ltd. headquartered in Binh Duong province, Socialist Republic of Vietnam, will construct a new building on the premises of its existing factory in order to respond to the increasing demand for electrical construction materials in Vietnam. This will be the company's second factory capable of producing wiring devices and circuit breakers, with an investment of approximately 1.3 billion yen. The new factory is scheduled to start production in April 2023.
The Vietnamese economy has been expanding dramatically in recent years, with the GDP forecast to grow 6% per year through 2030. The construction of this new building will allow the company to respond to the brisk demand in Vietnam by enabling the production 150 million wiring devices per year in 2029, which is approximately 1.8 times the current production.
The company is also planning to optimize manufacturing lines in the factories, including those in the existing factory. This will reduce the lead time from manufacturing to shipment, thereby increasing the supply capacity to the market.
Panasonic will continue to offer electrical construction materials and equipment that deliver comfortable, safe, secure, and affluent lifestyles to consumers around the world by utilizing technologies and expertise acquired over many years in business.
Source: panasonic.com