Copyrights for press photos
All of the photos on this website are protected by copyright. All rights of usage and exploitation are held by Messe Frankfurt New Era Business Media Ltd.
These photos may be used free of charge for reporting on the event in question and/or on Messe Frankfurt. We would ask you to provide us with a specimen copy of any print media published, and to notify us of use in electronic media (internet). All photos must include the source citation "Messe Frankfurt New Era Business Media Ltd". No changes are permitted beyond modification to suit the required format. Any other use, particularly usage of a commercial nature, requires the prior written consent of Messe Frankfurt New Era Business Media Ltd.
Opening Ceremony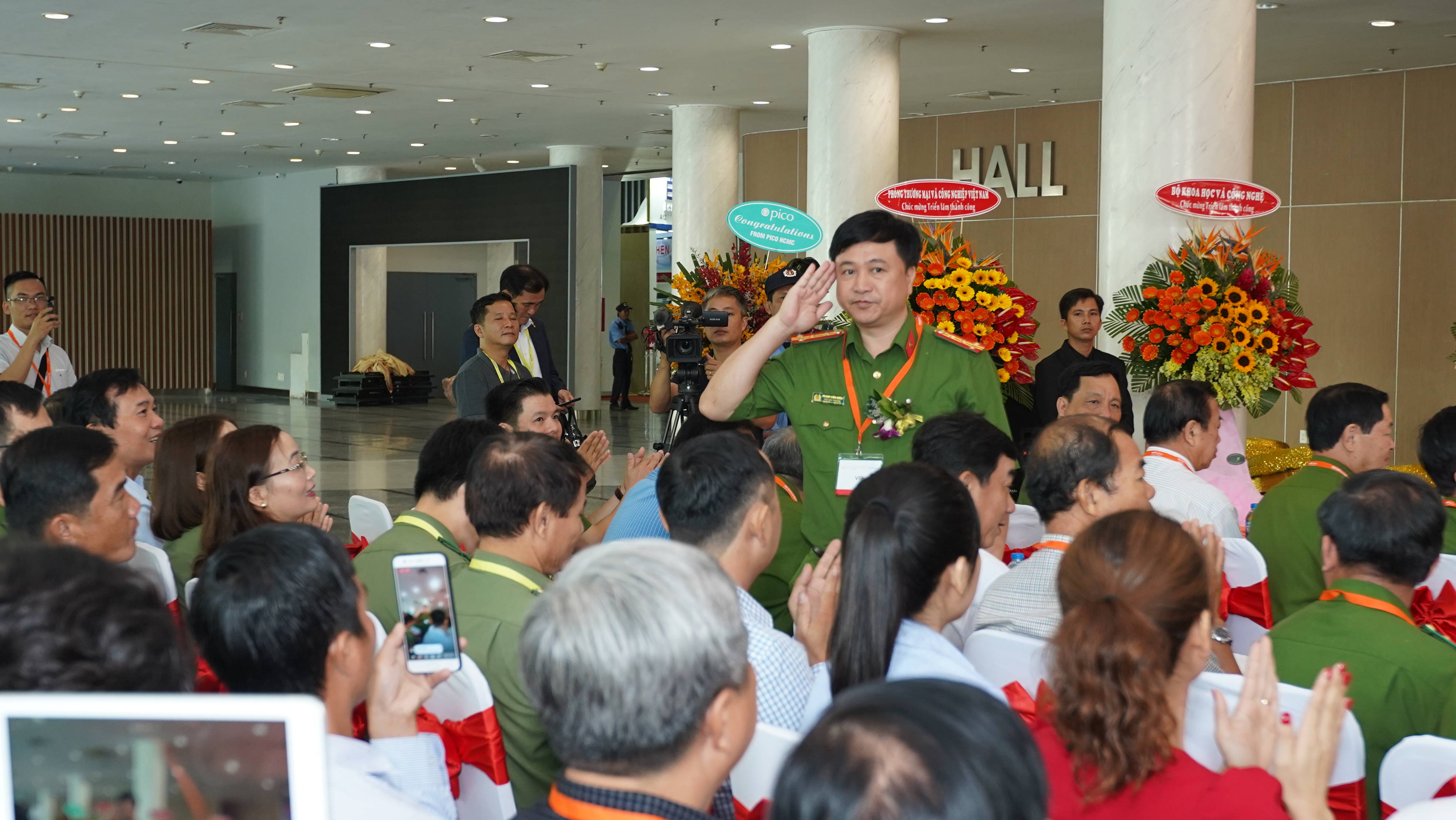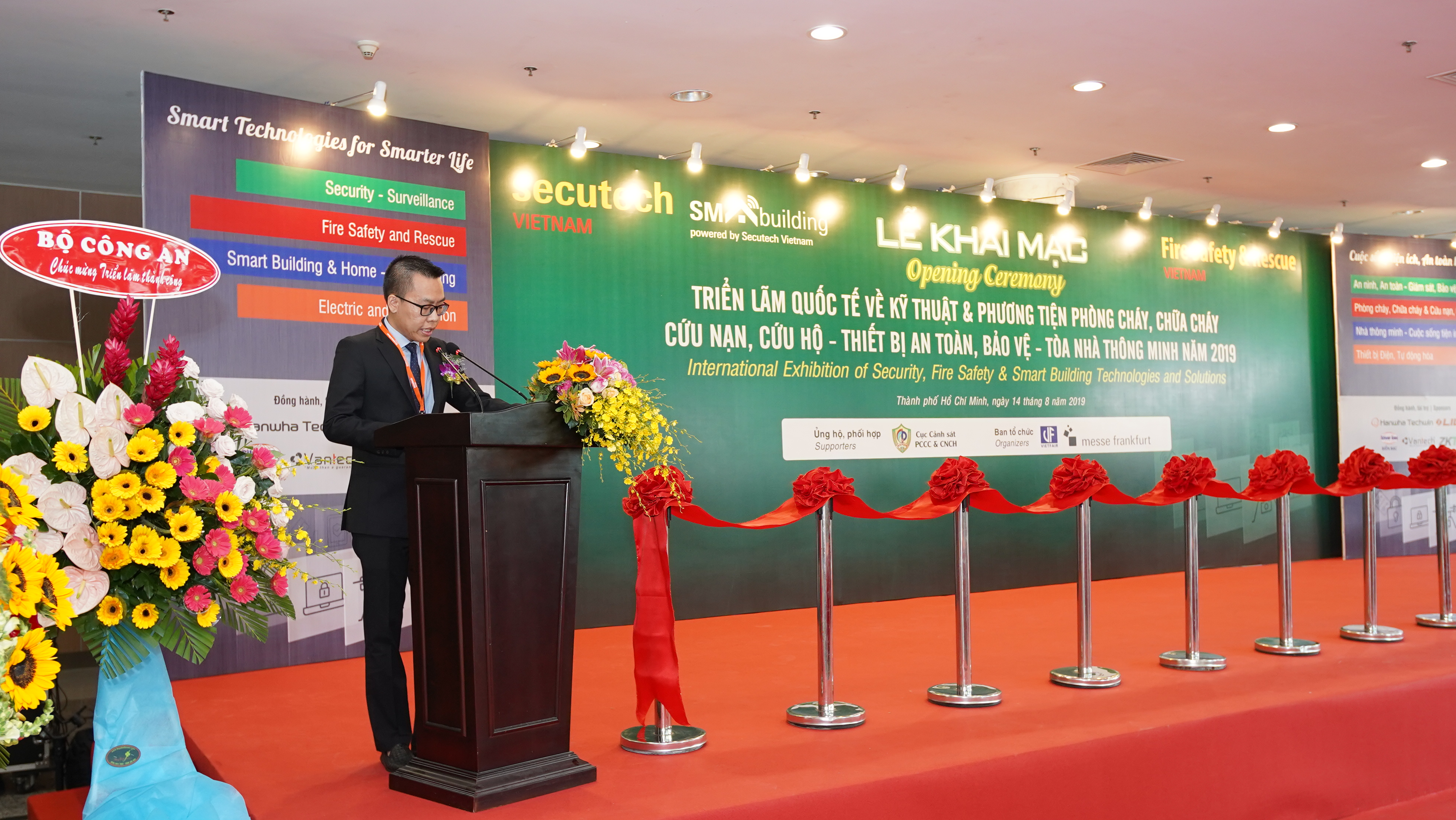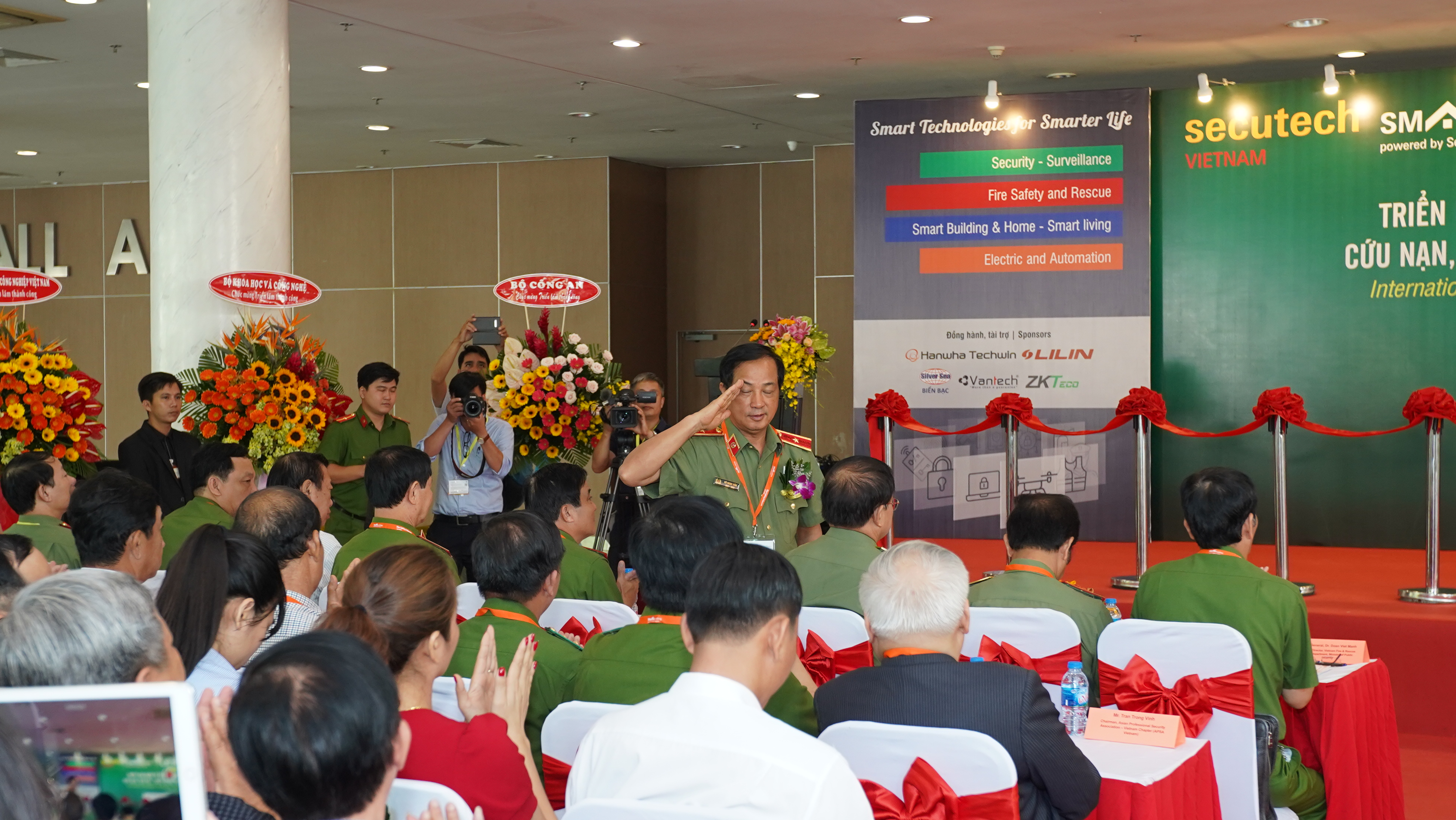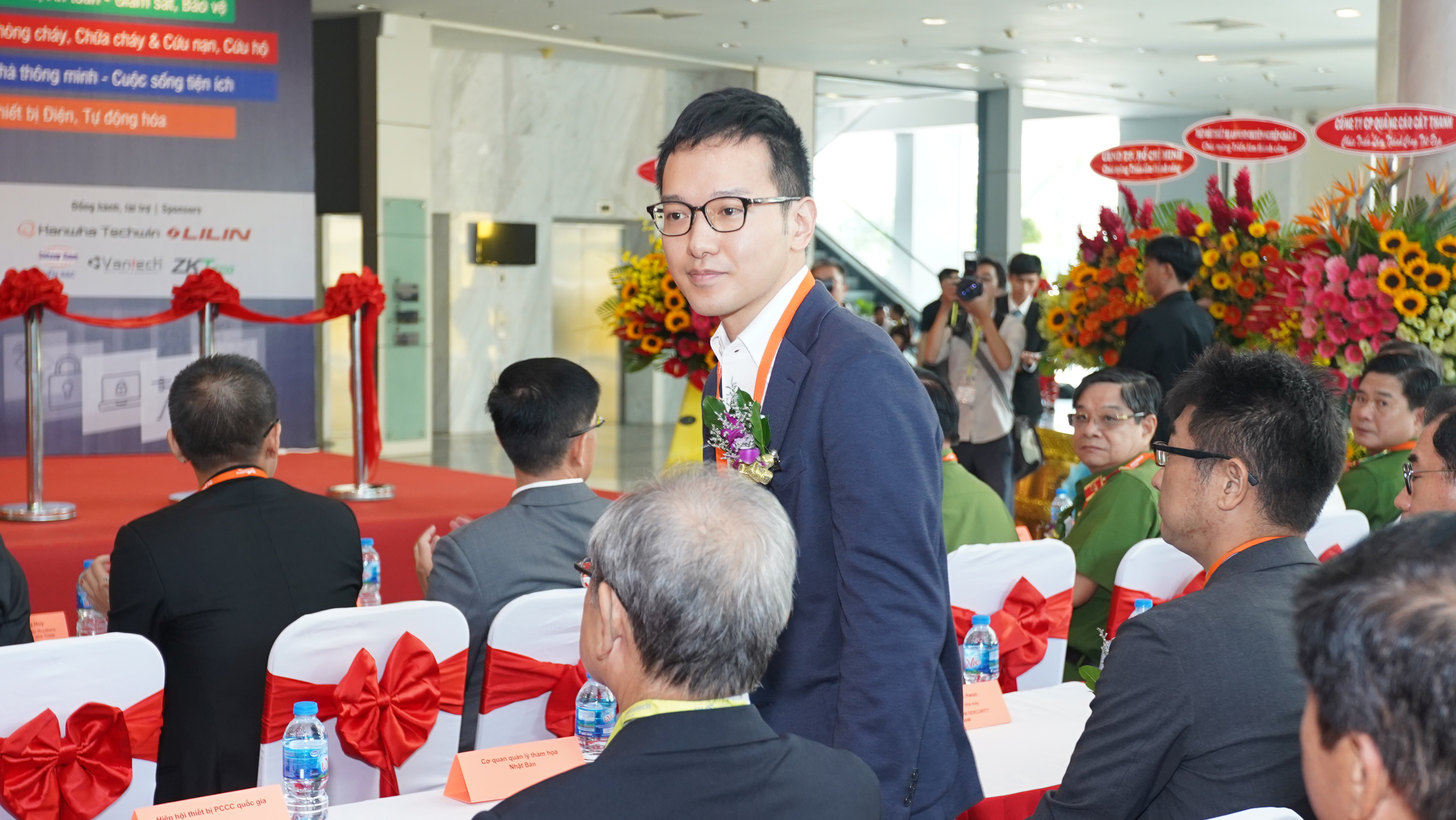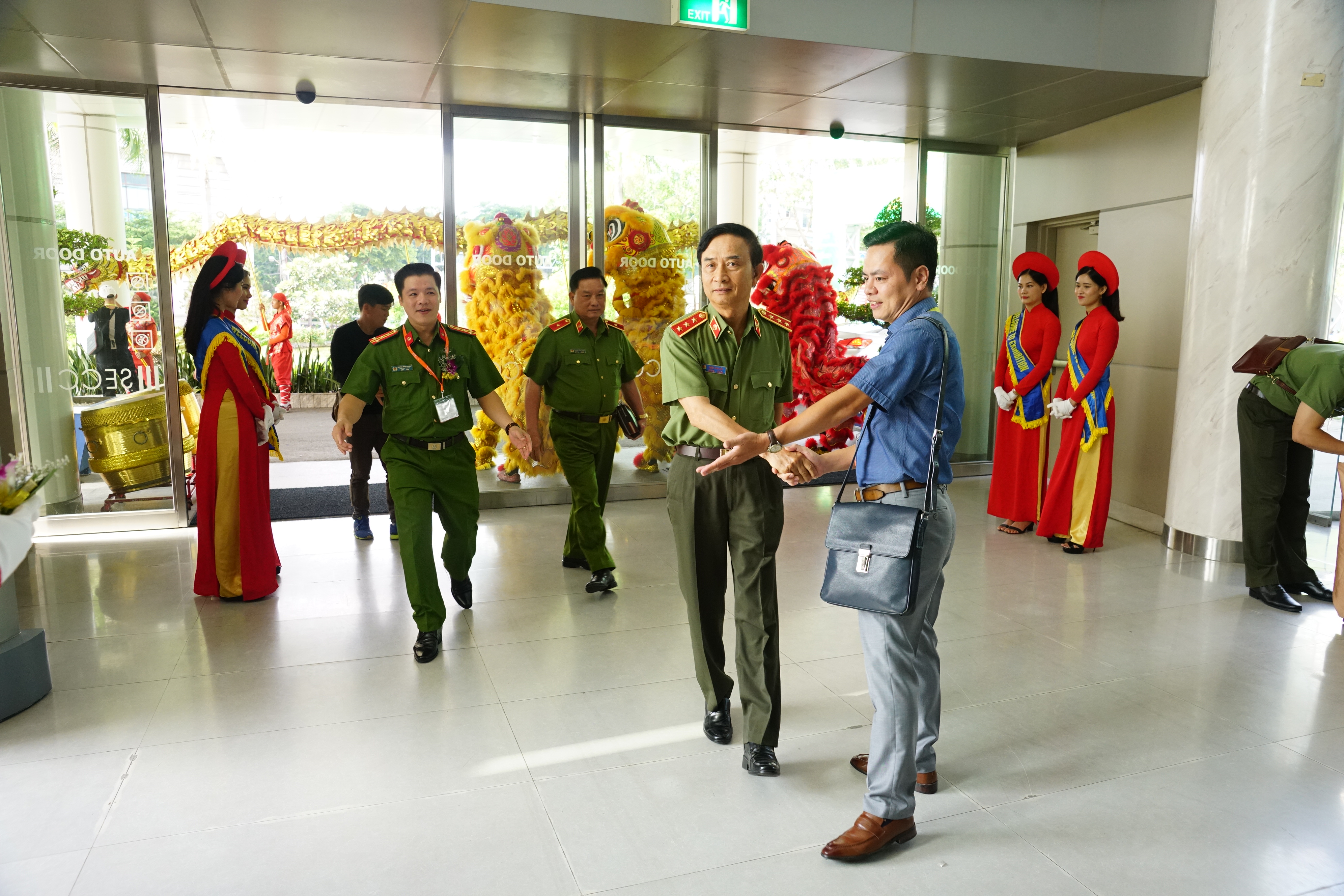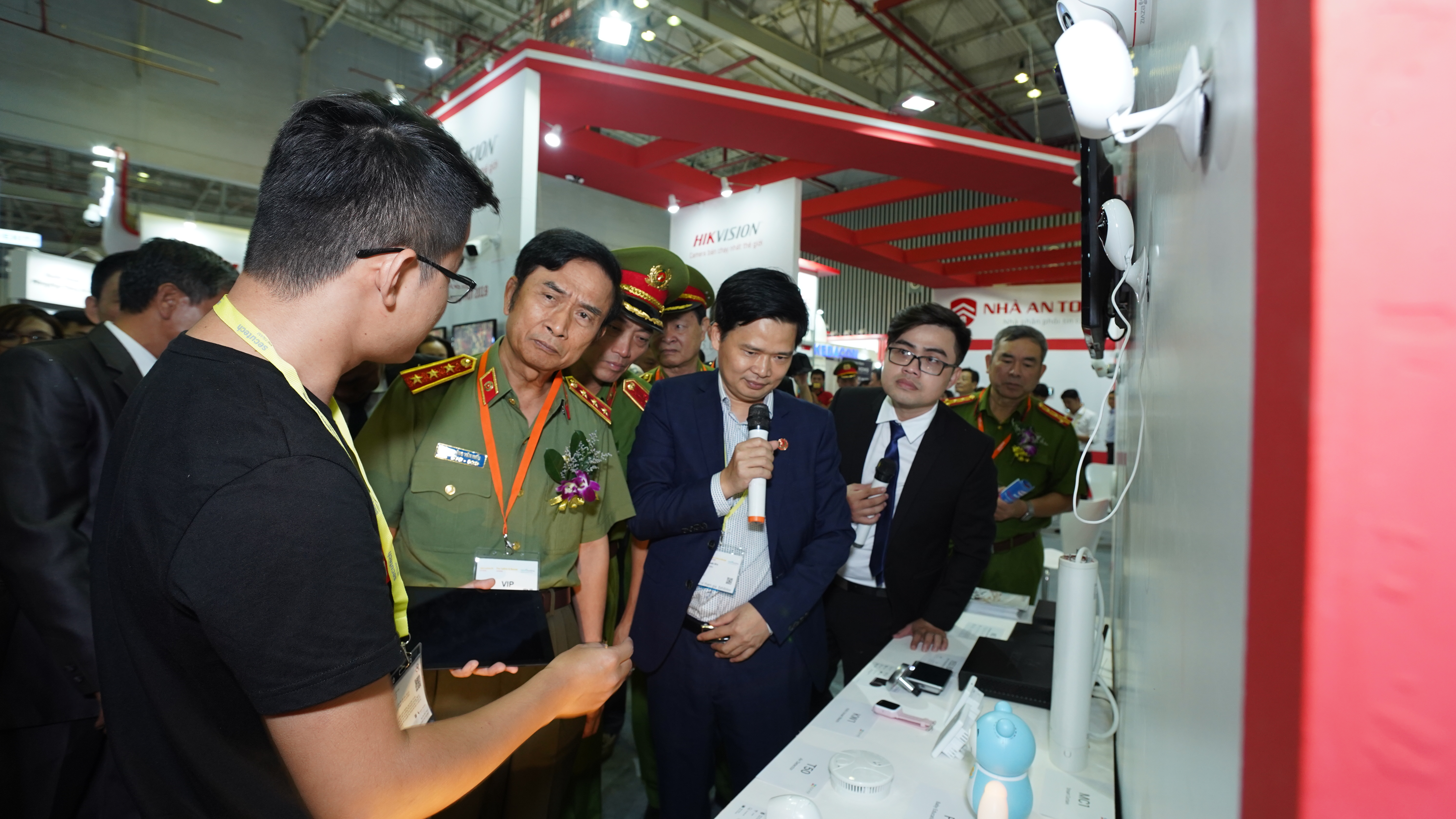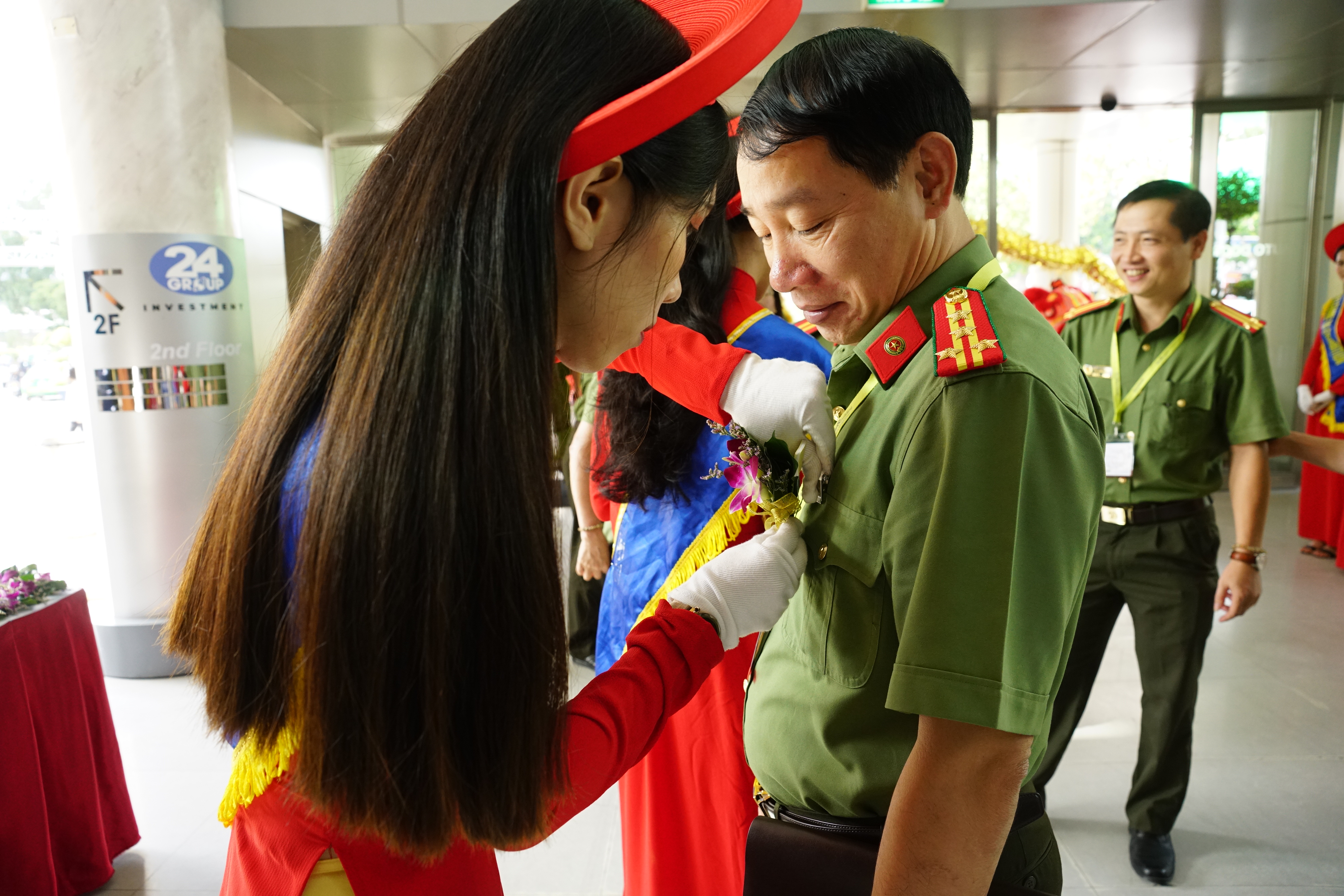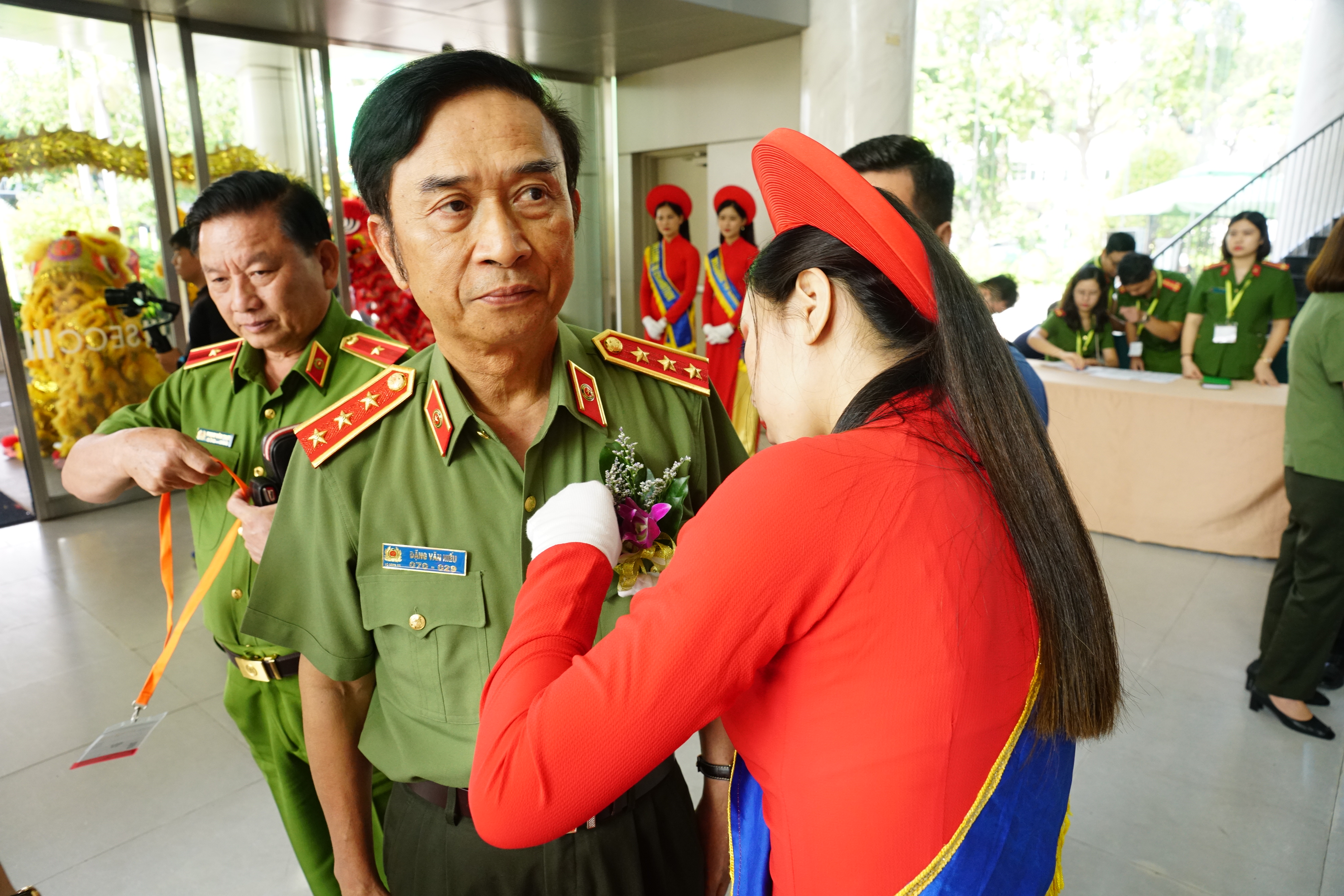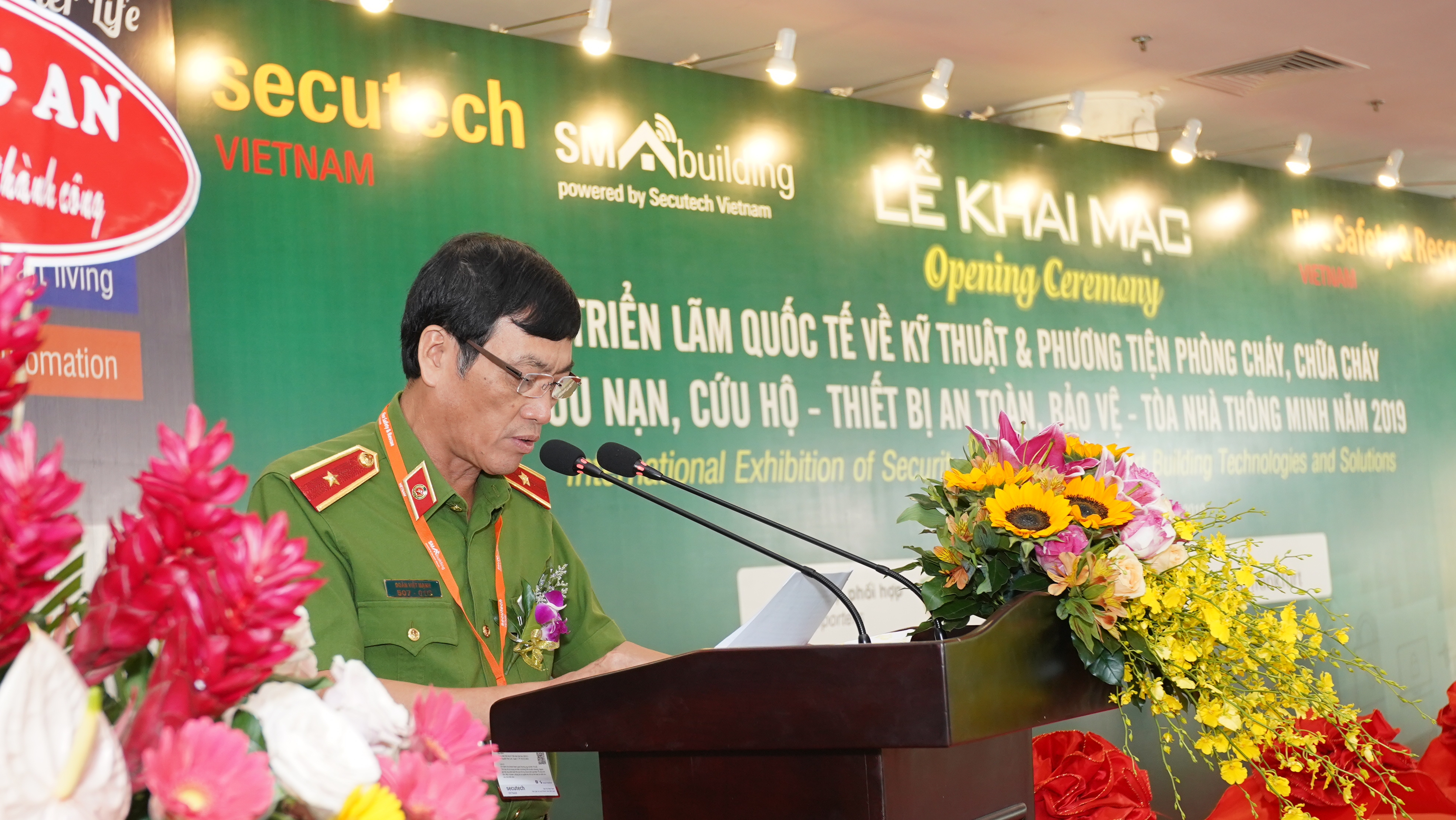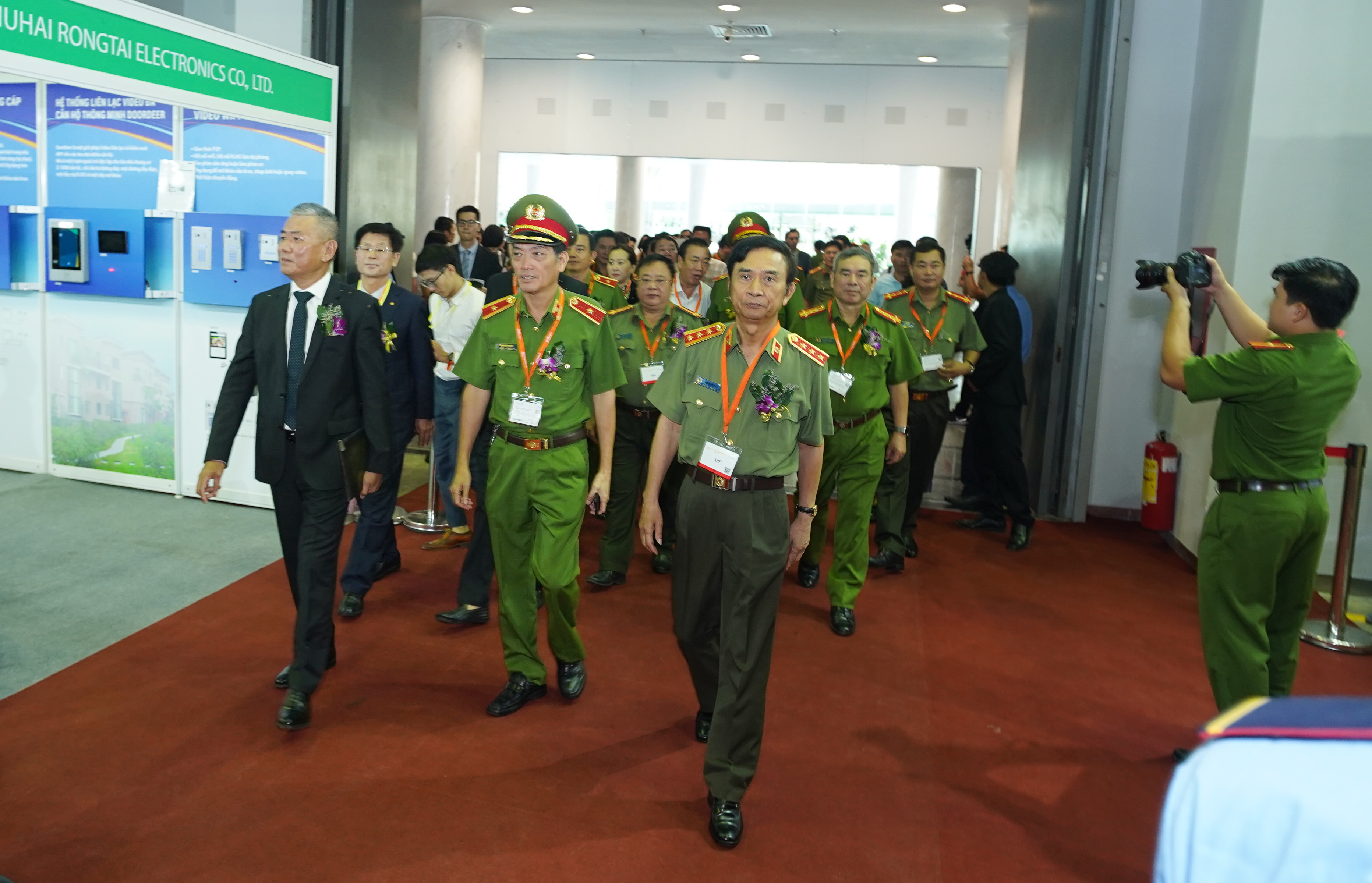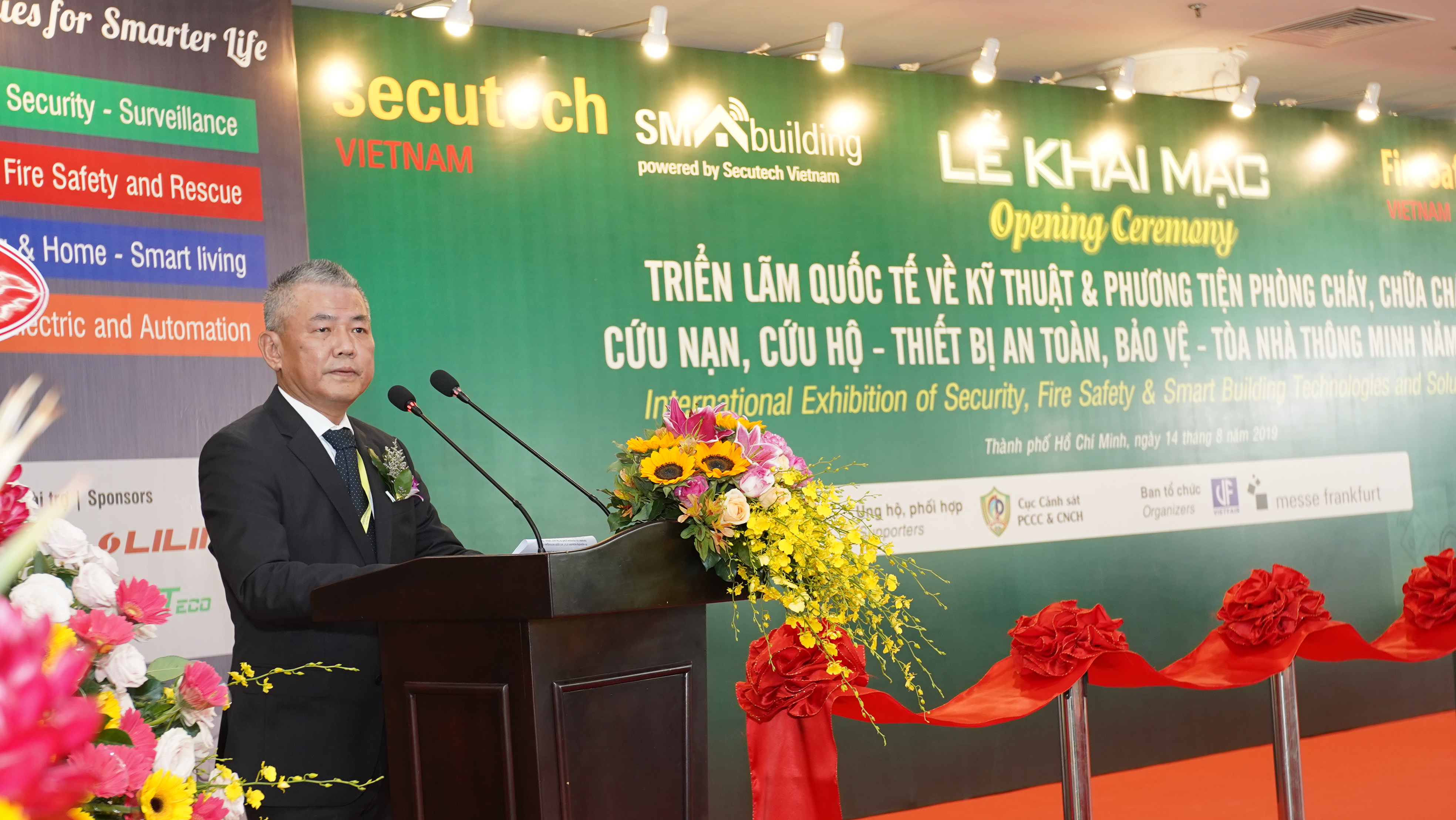 Fairground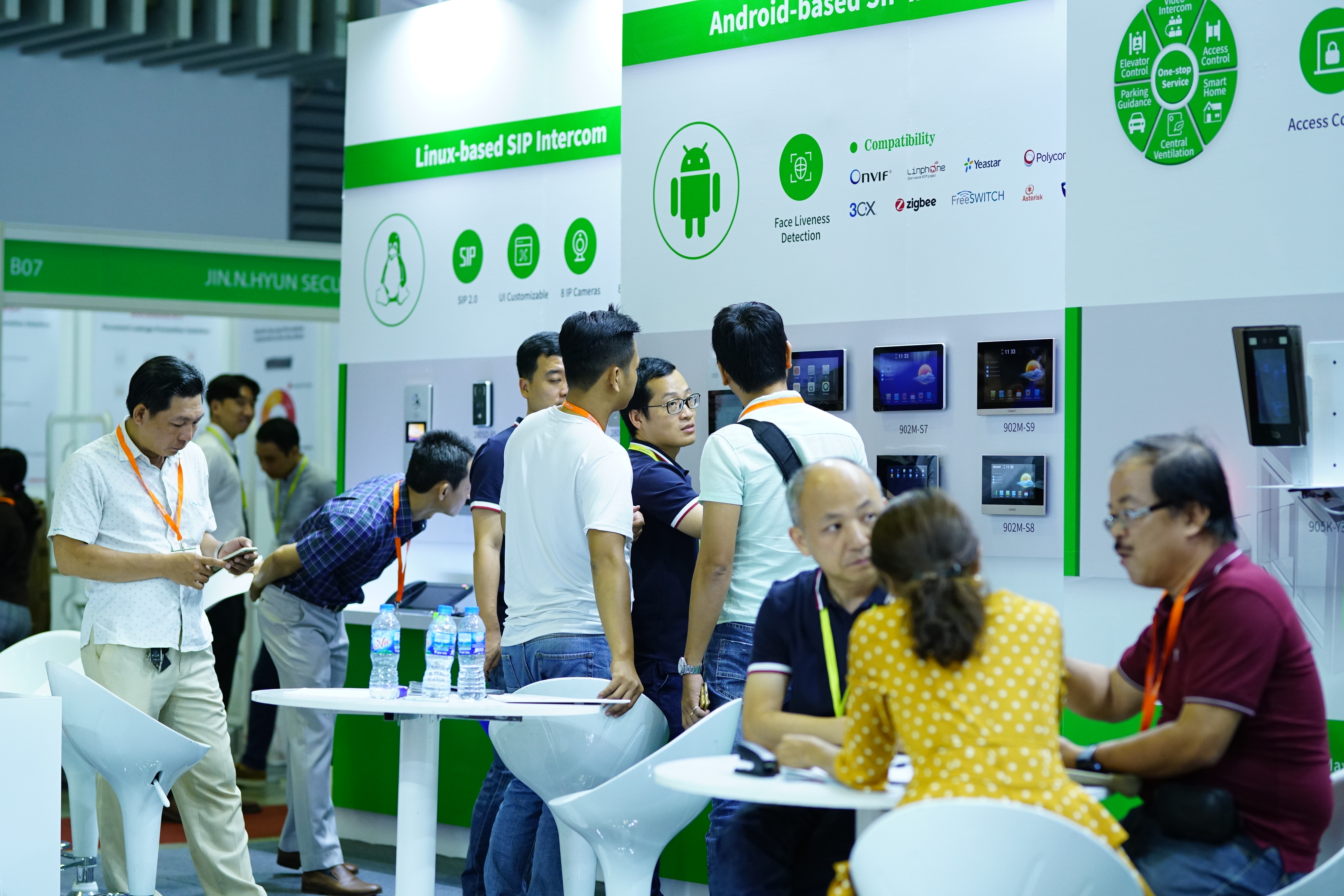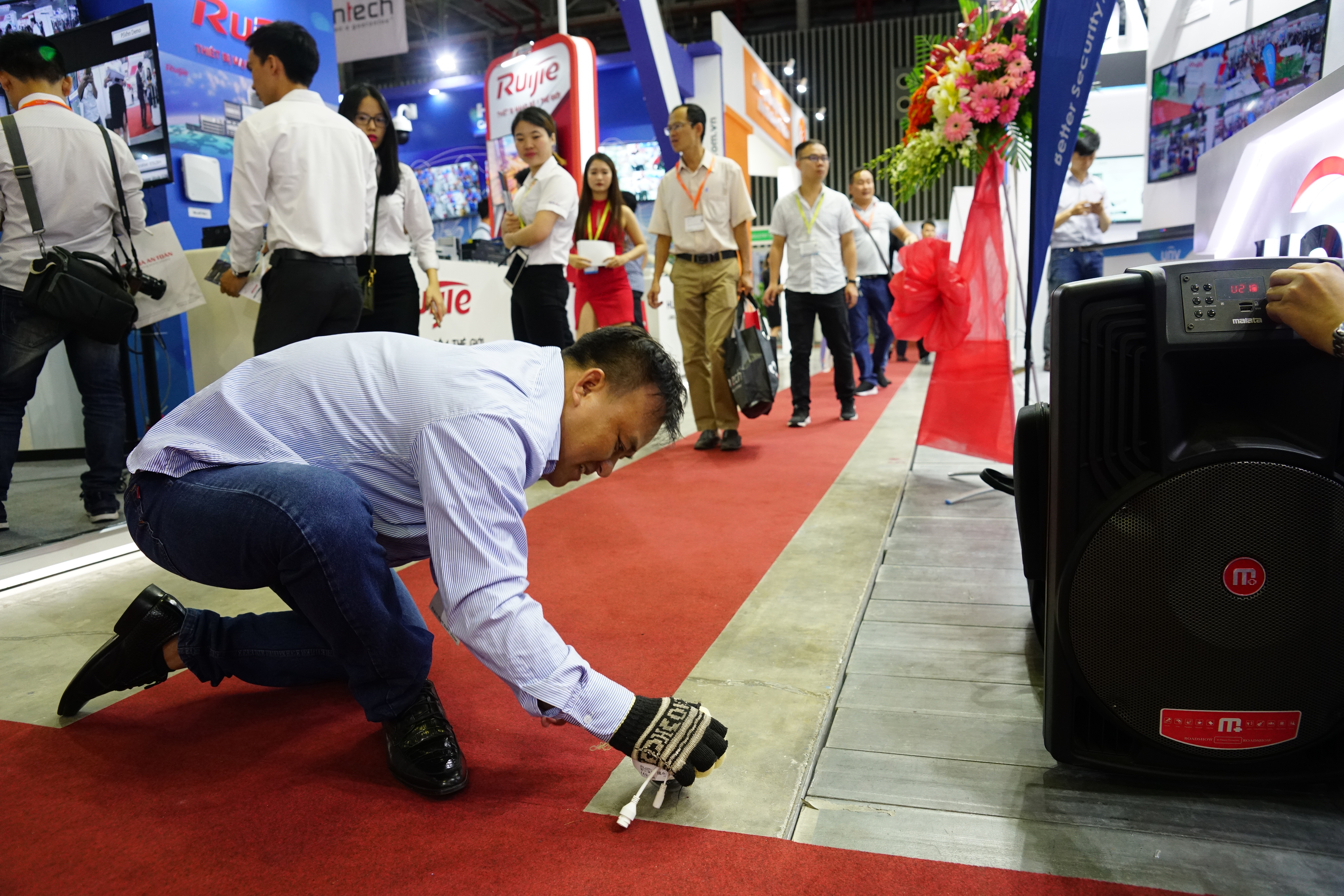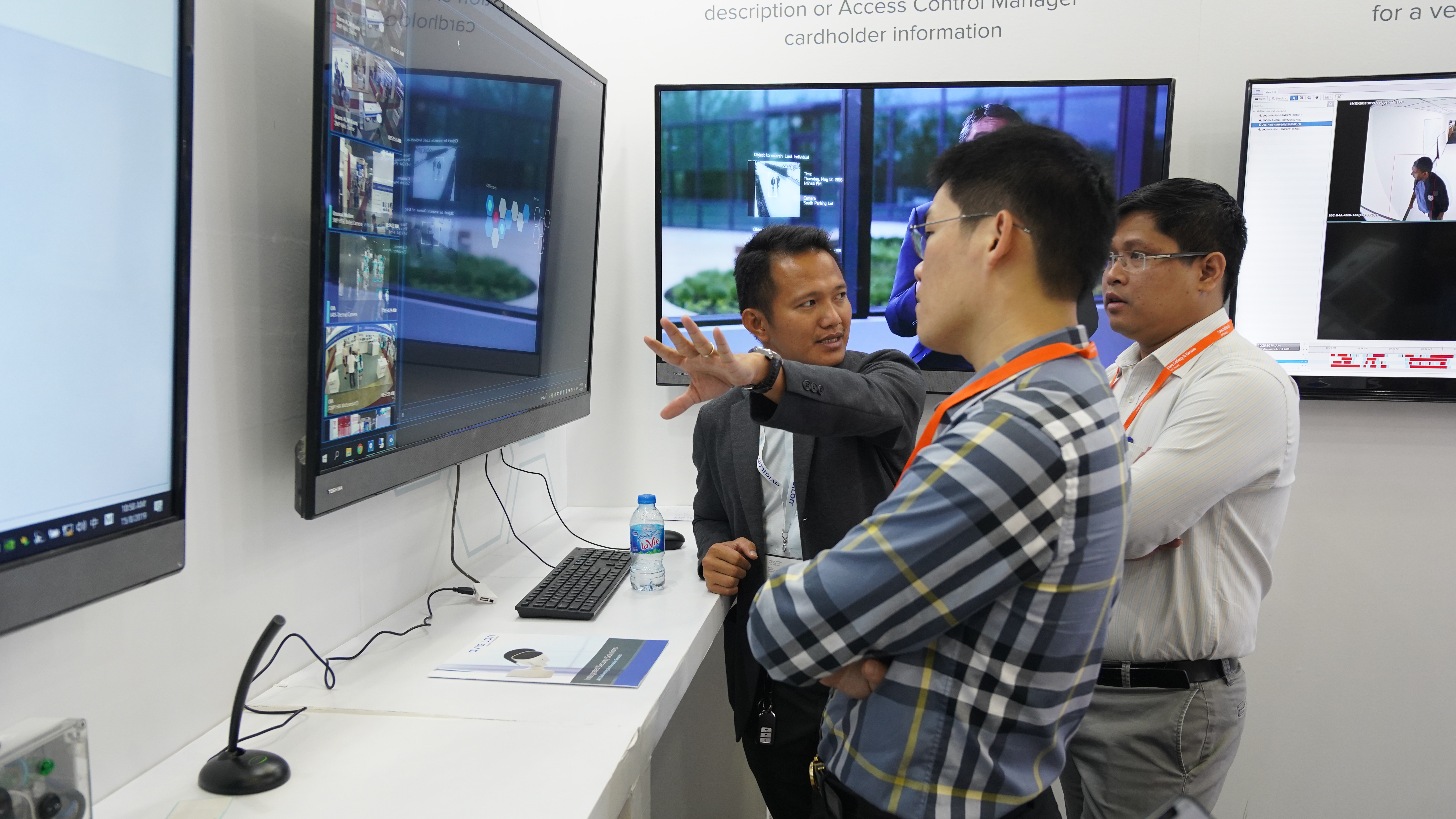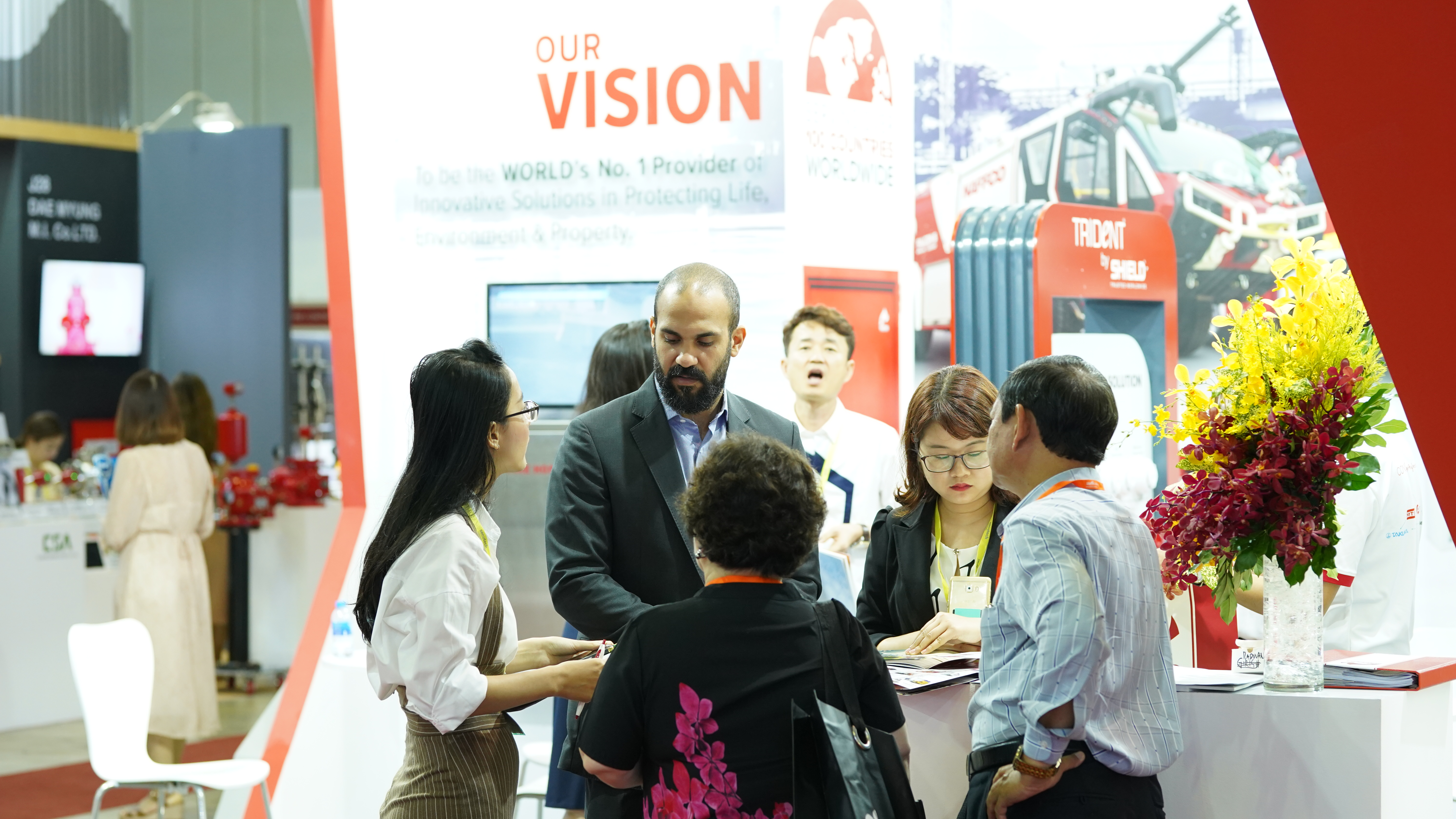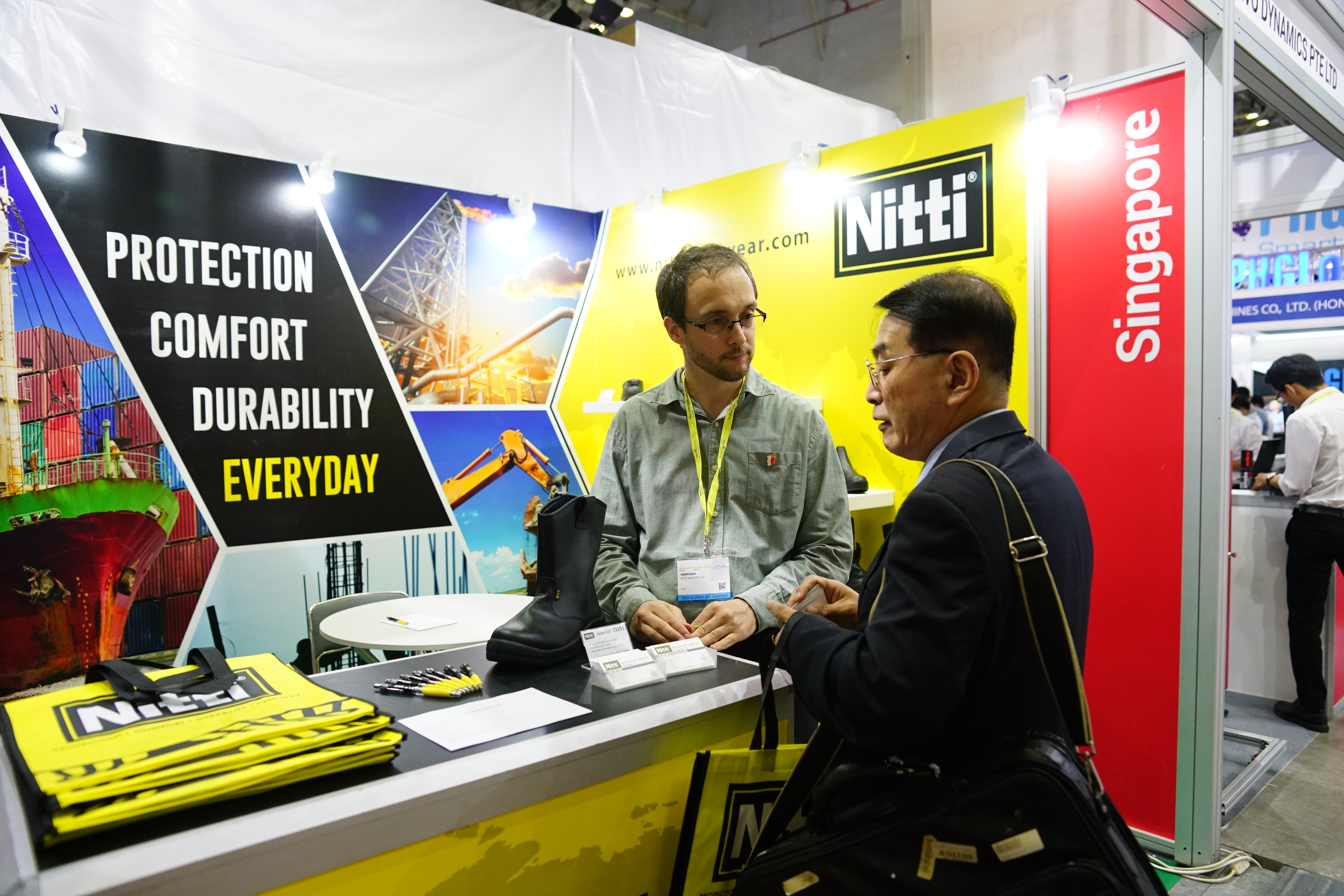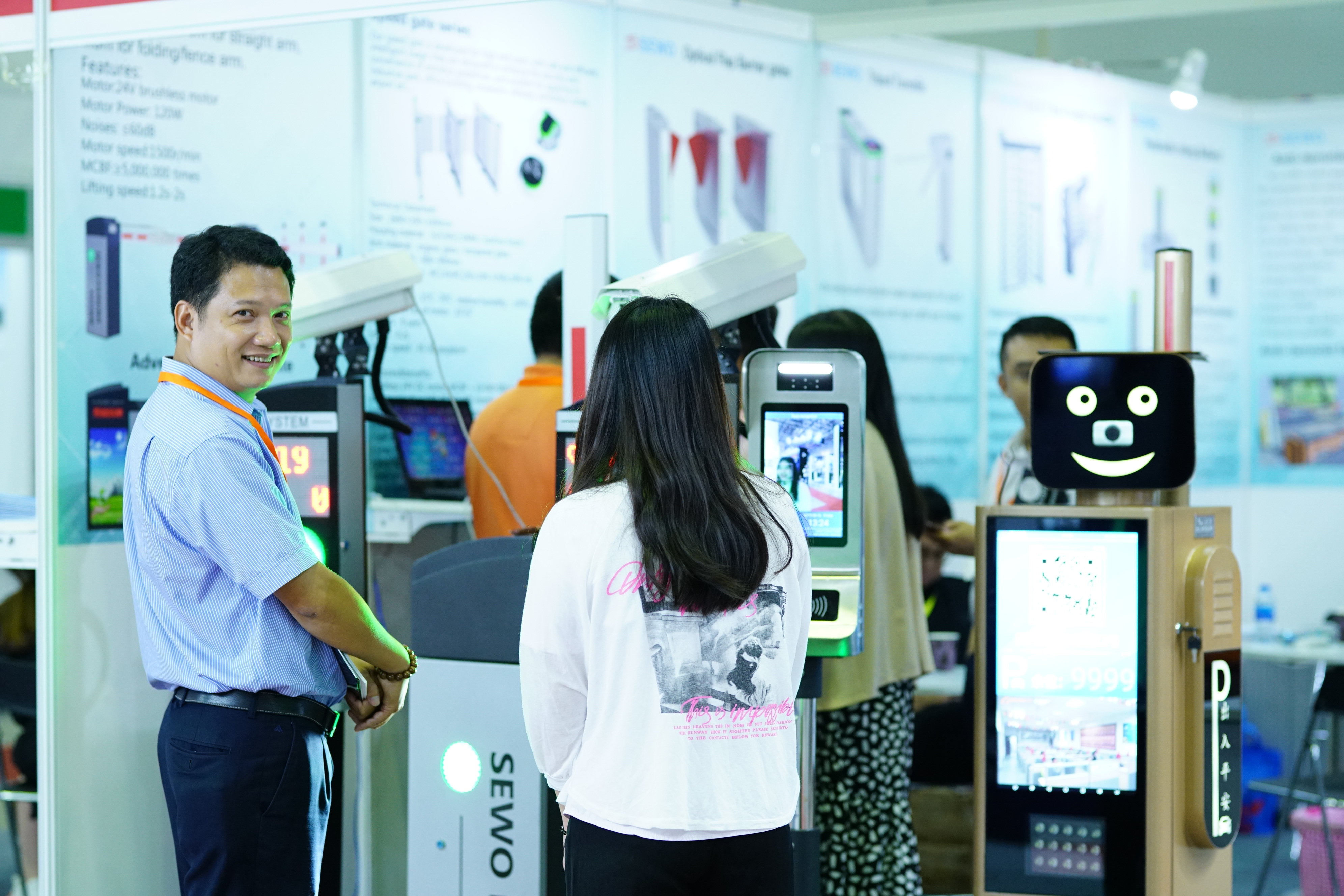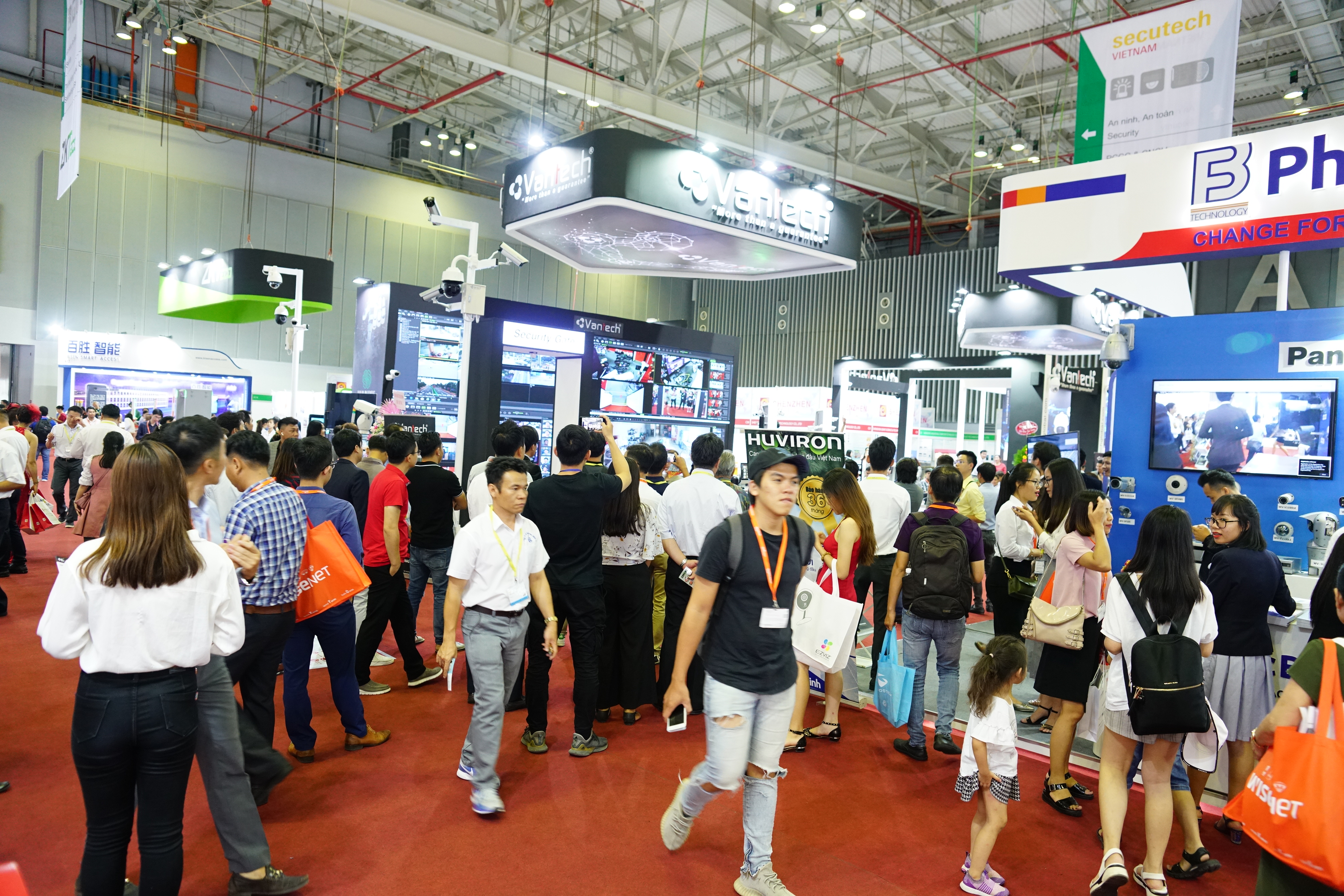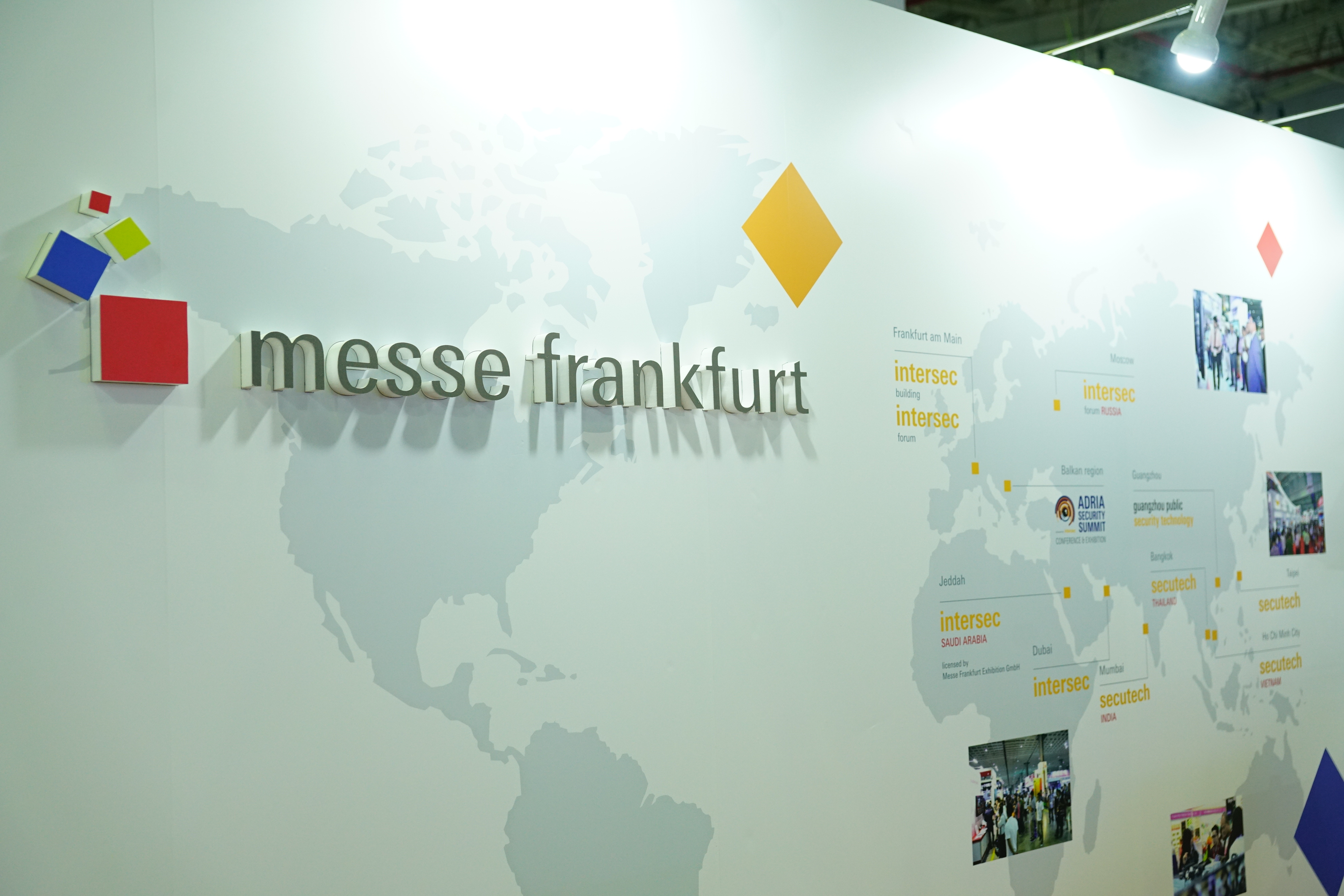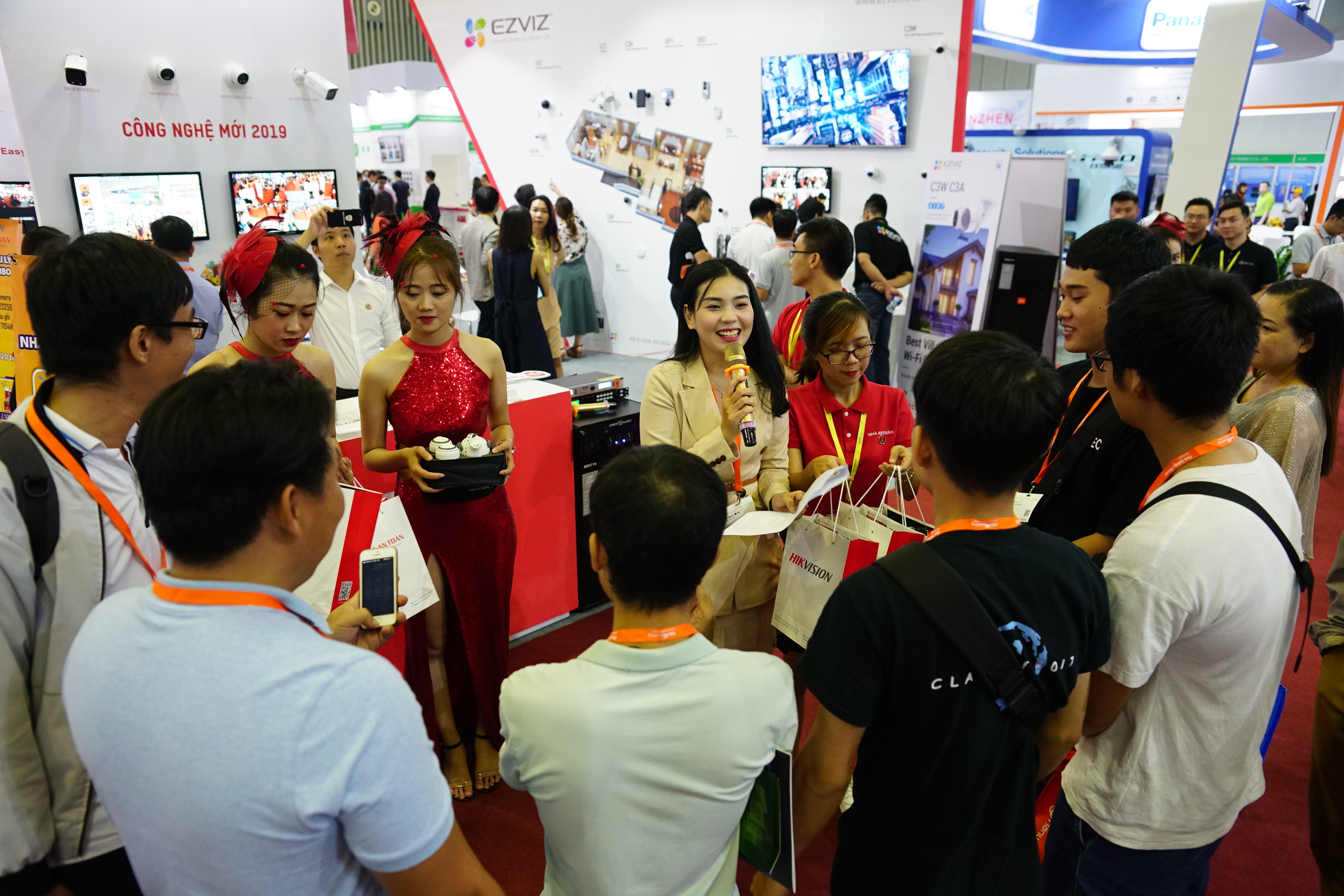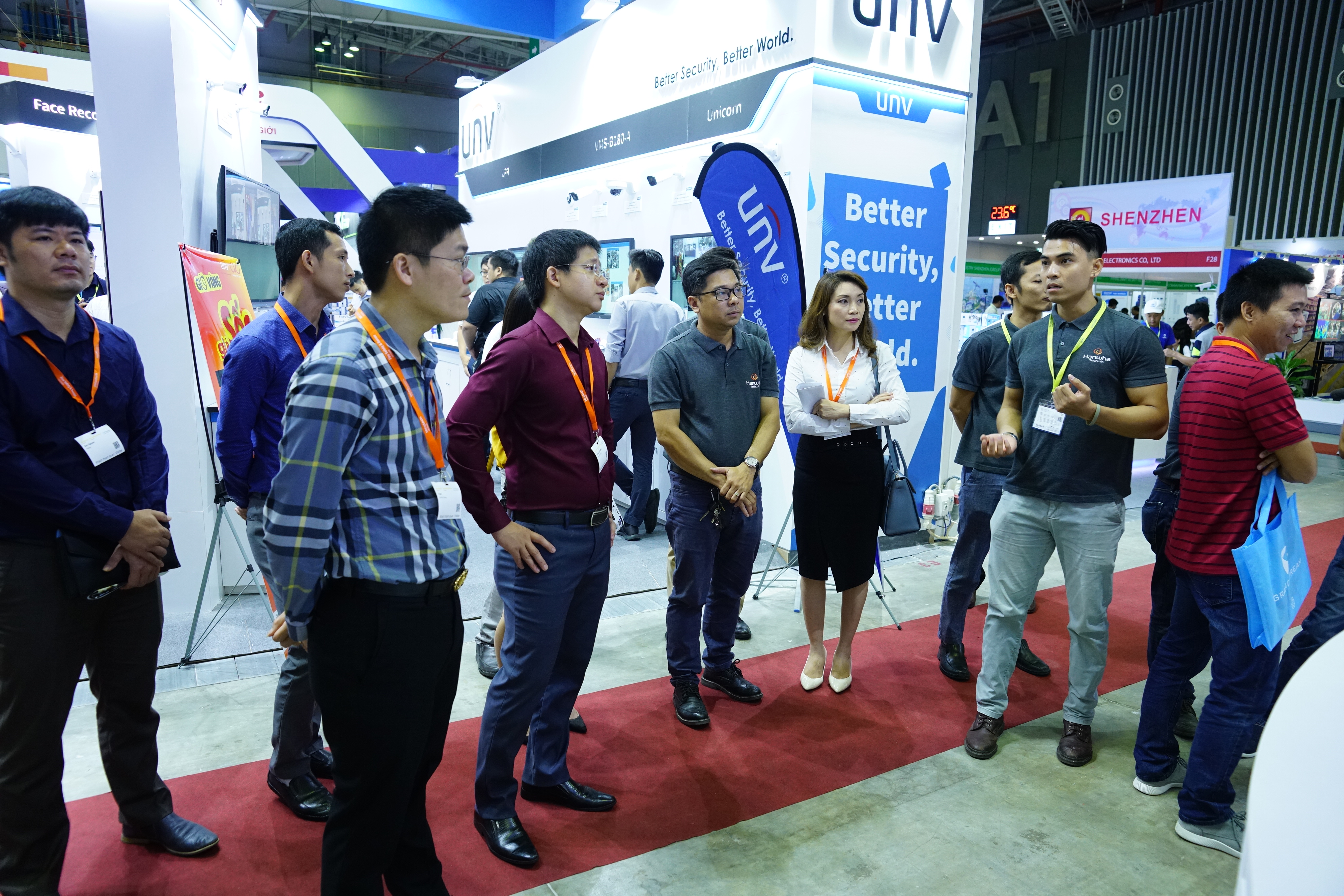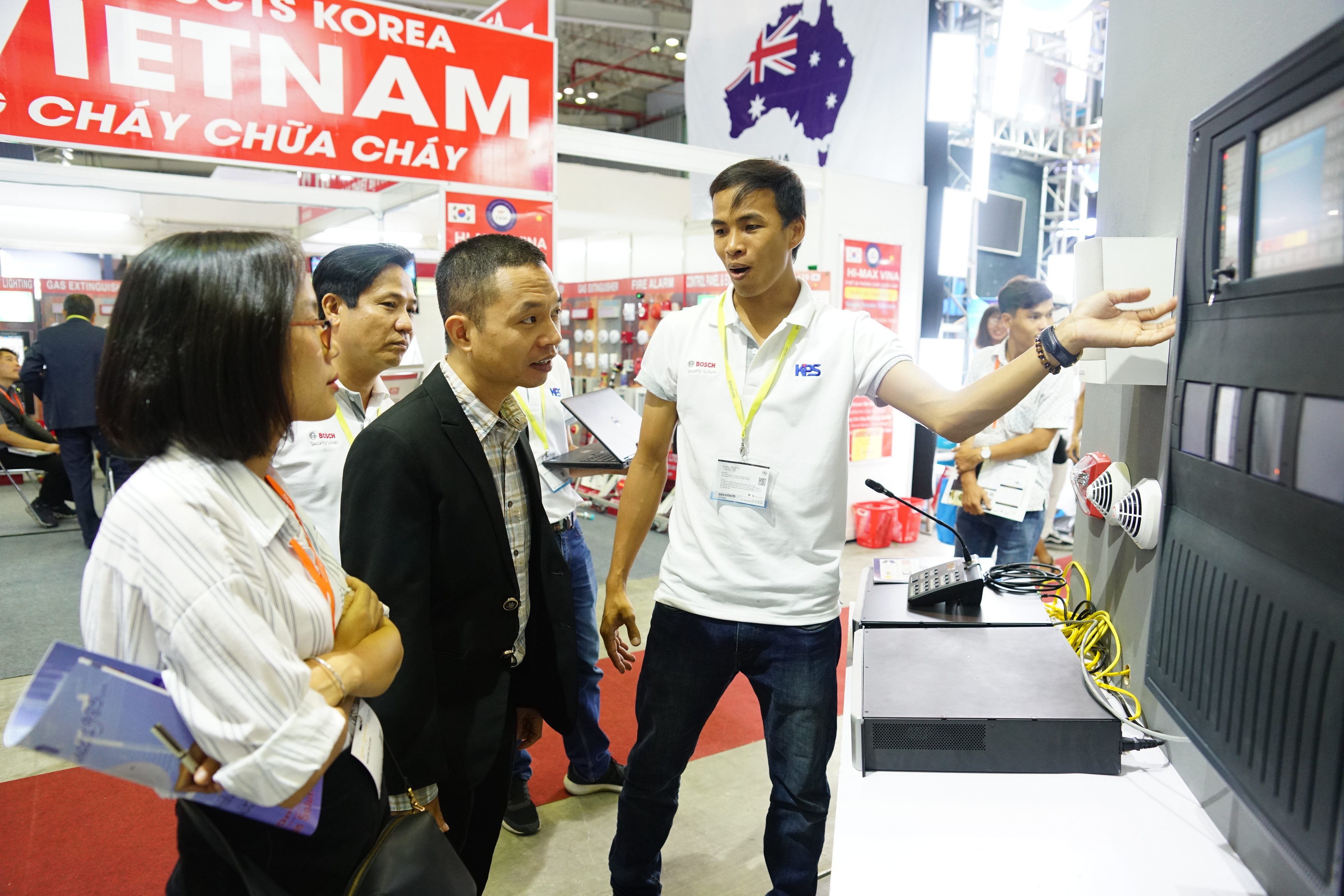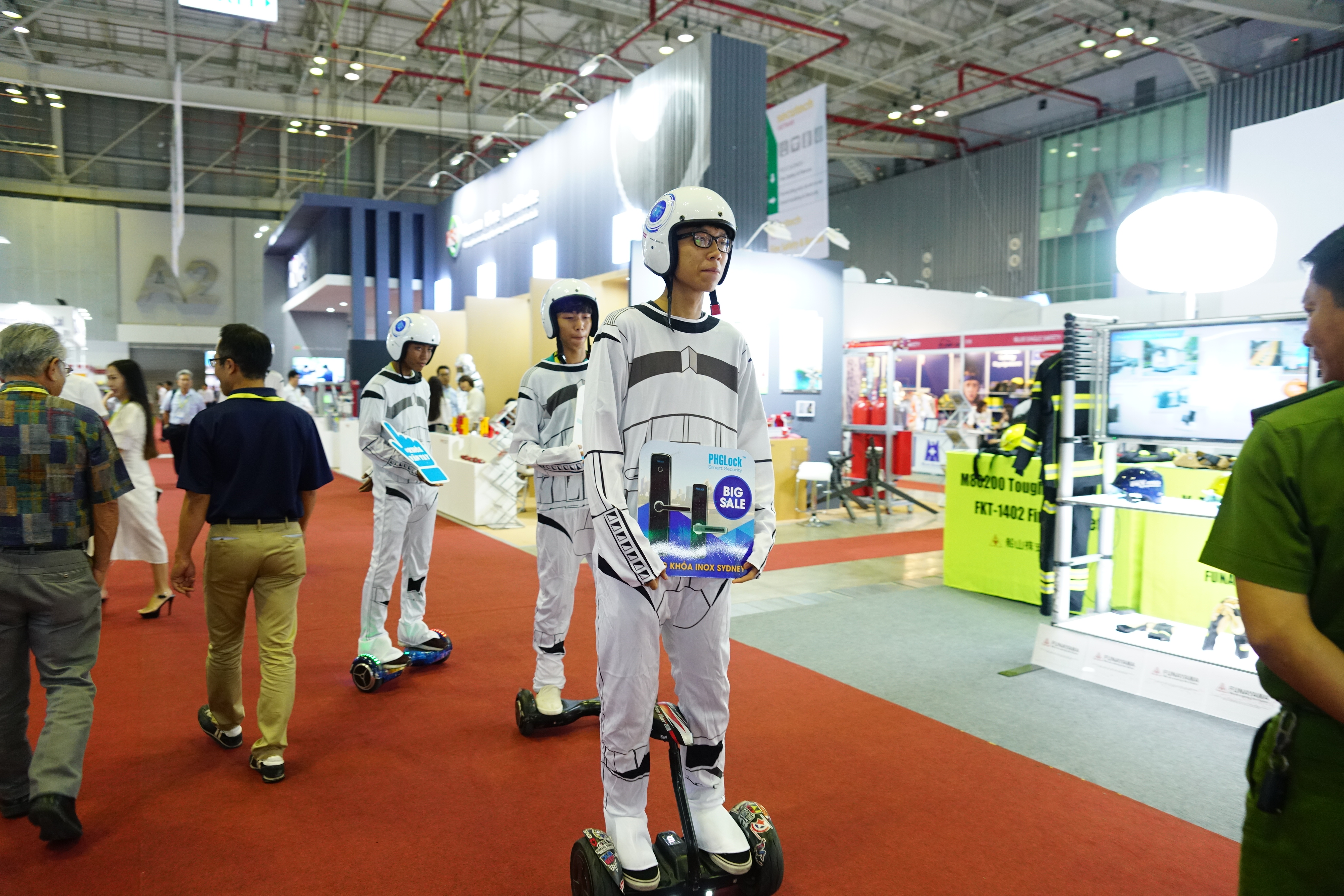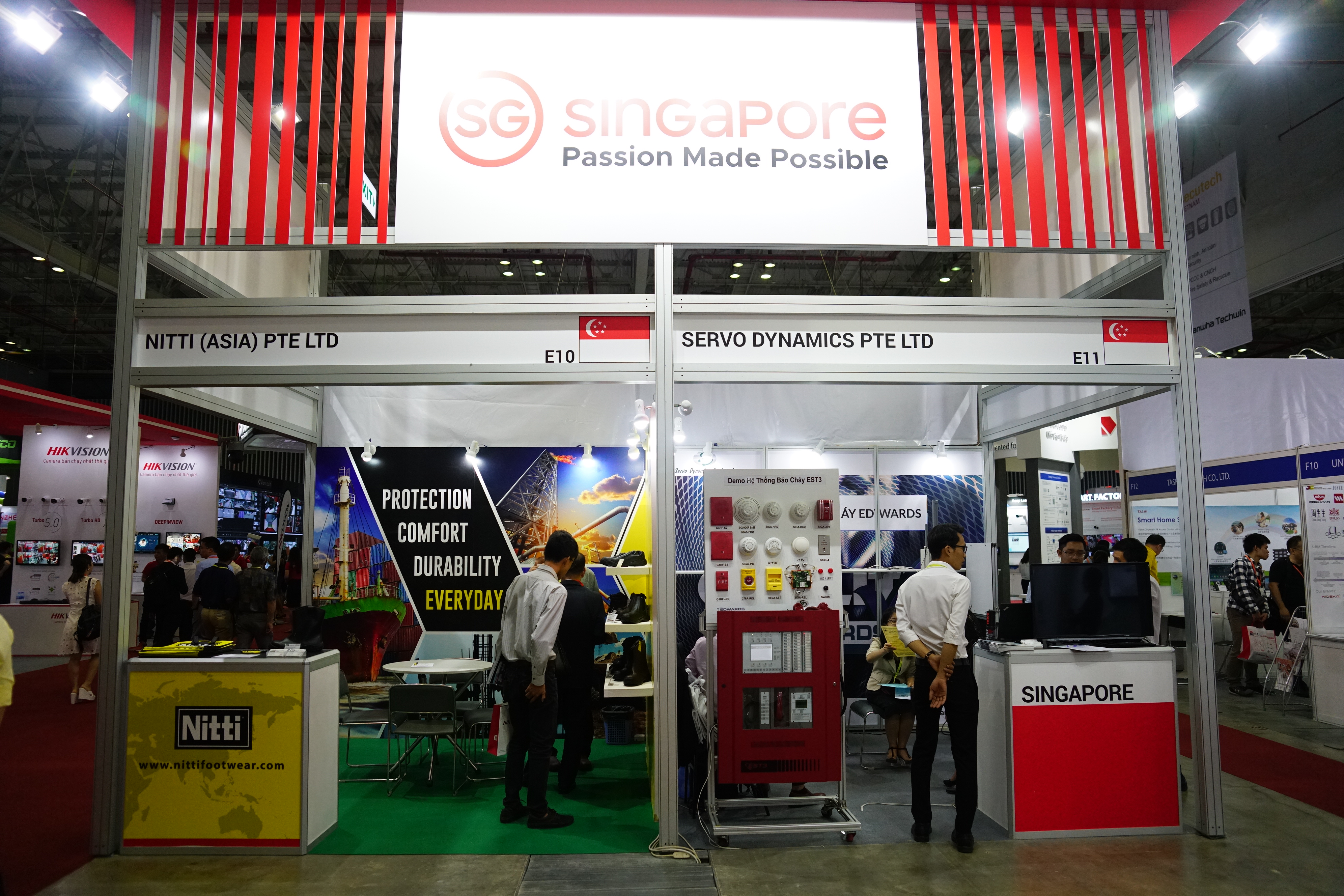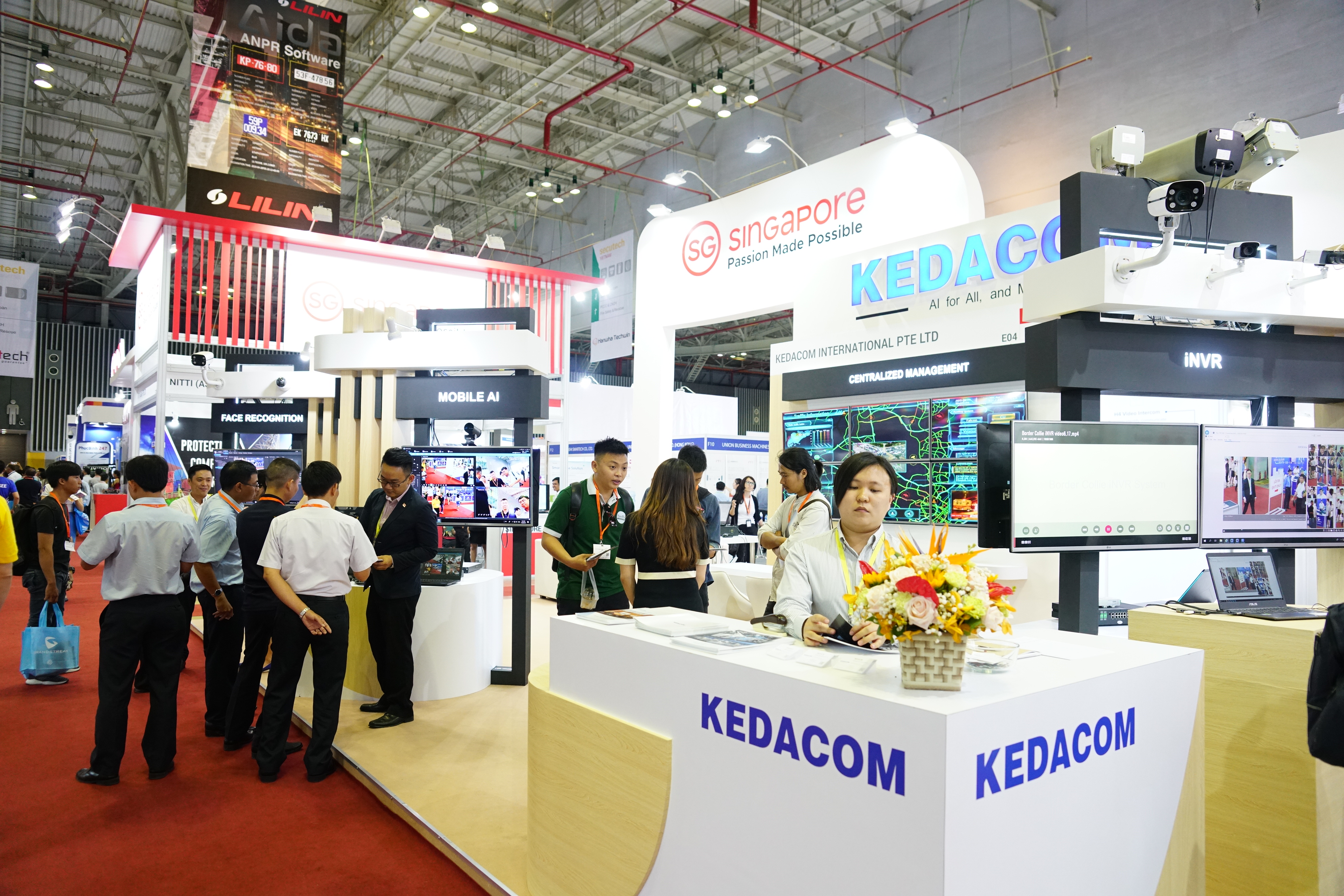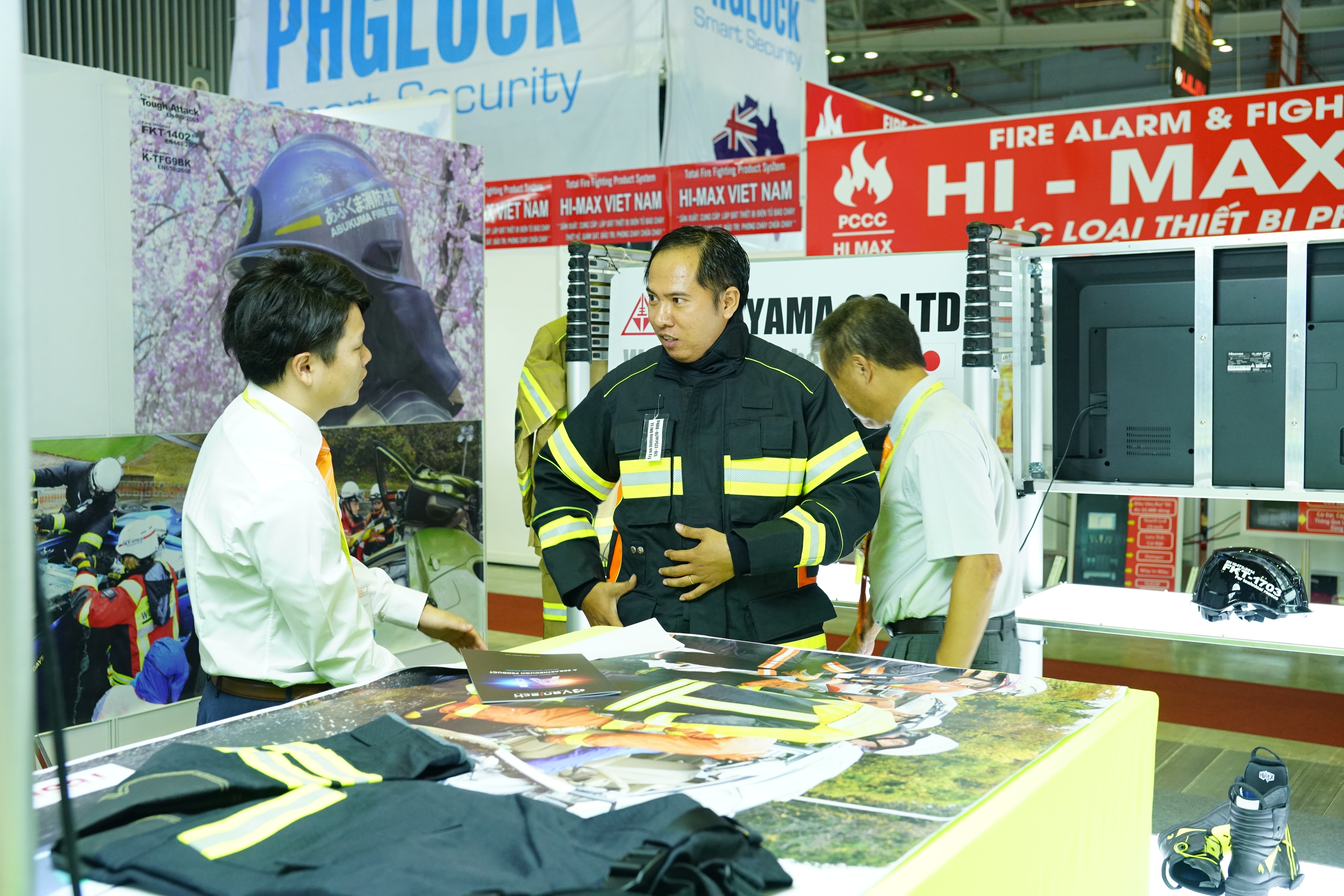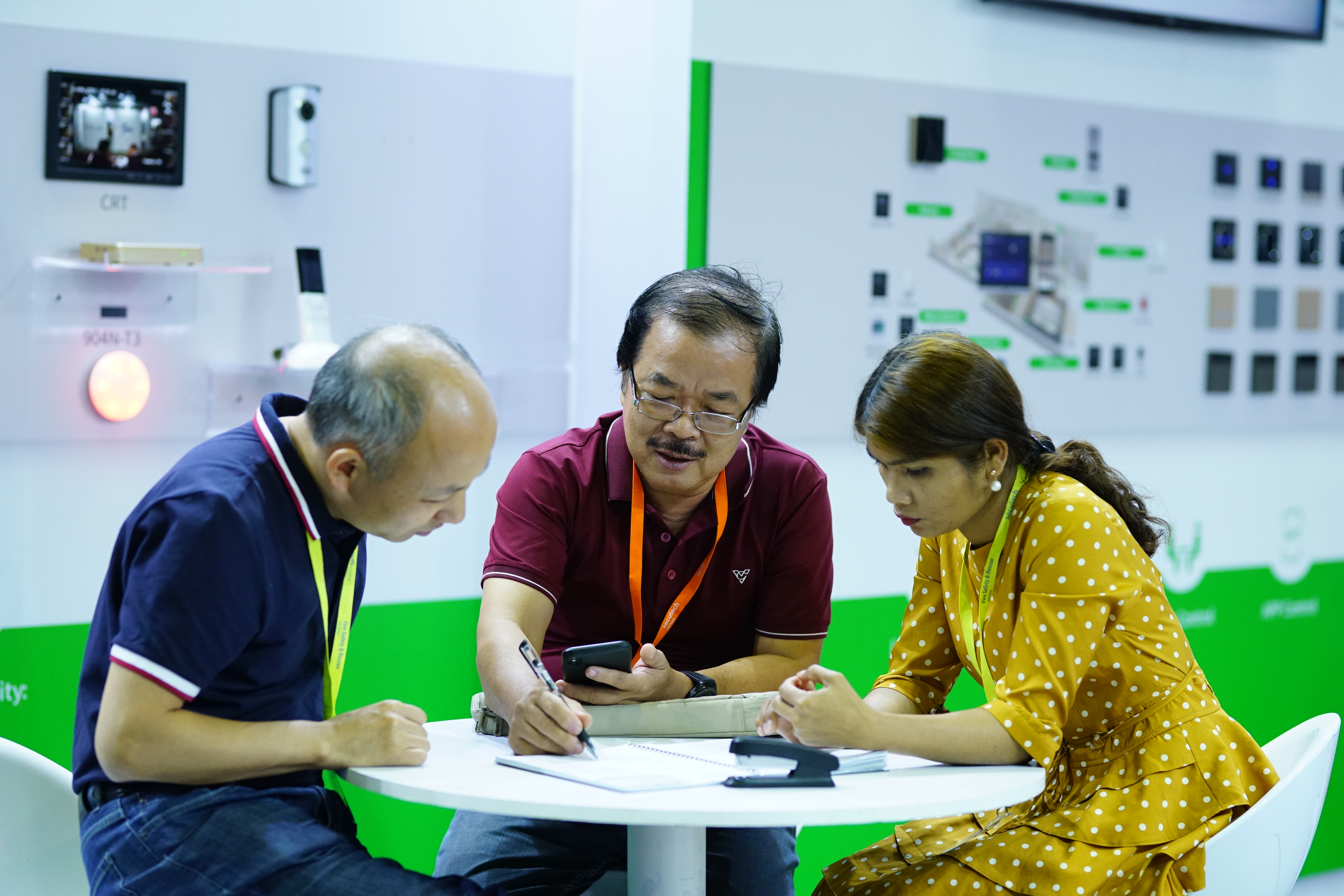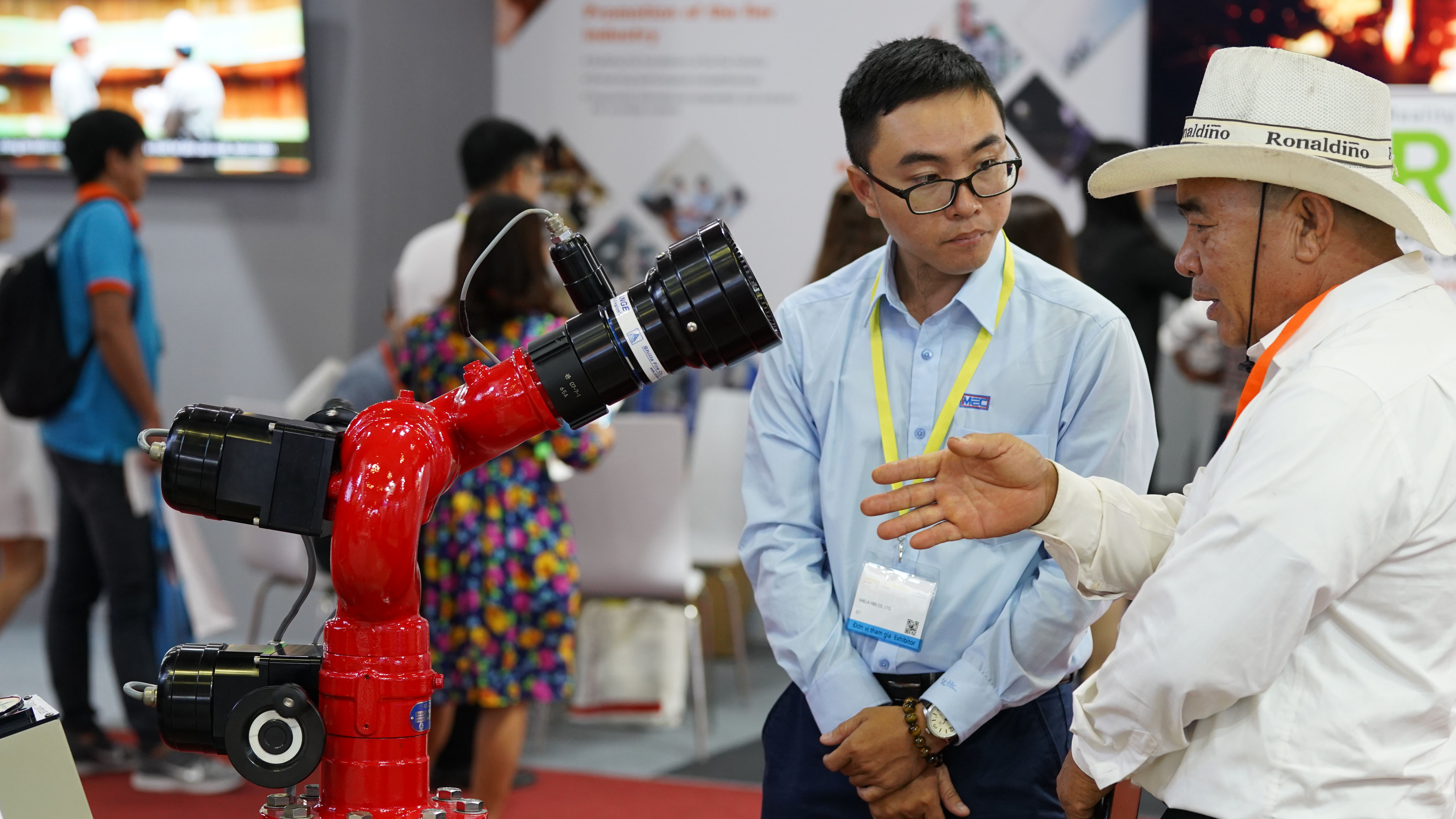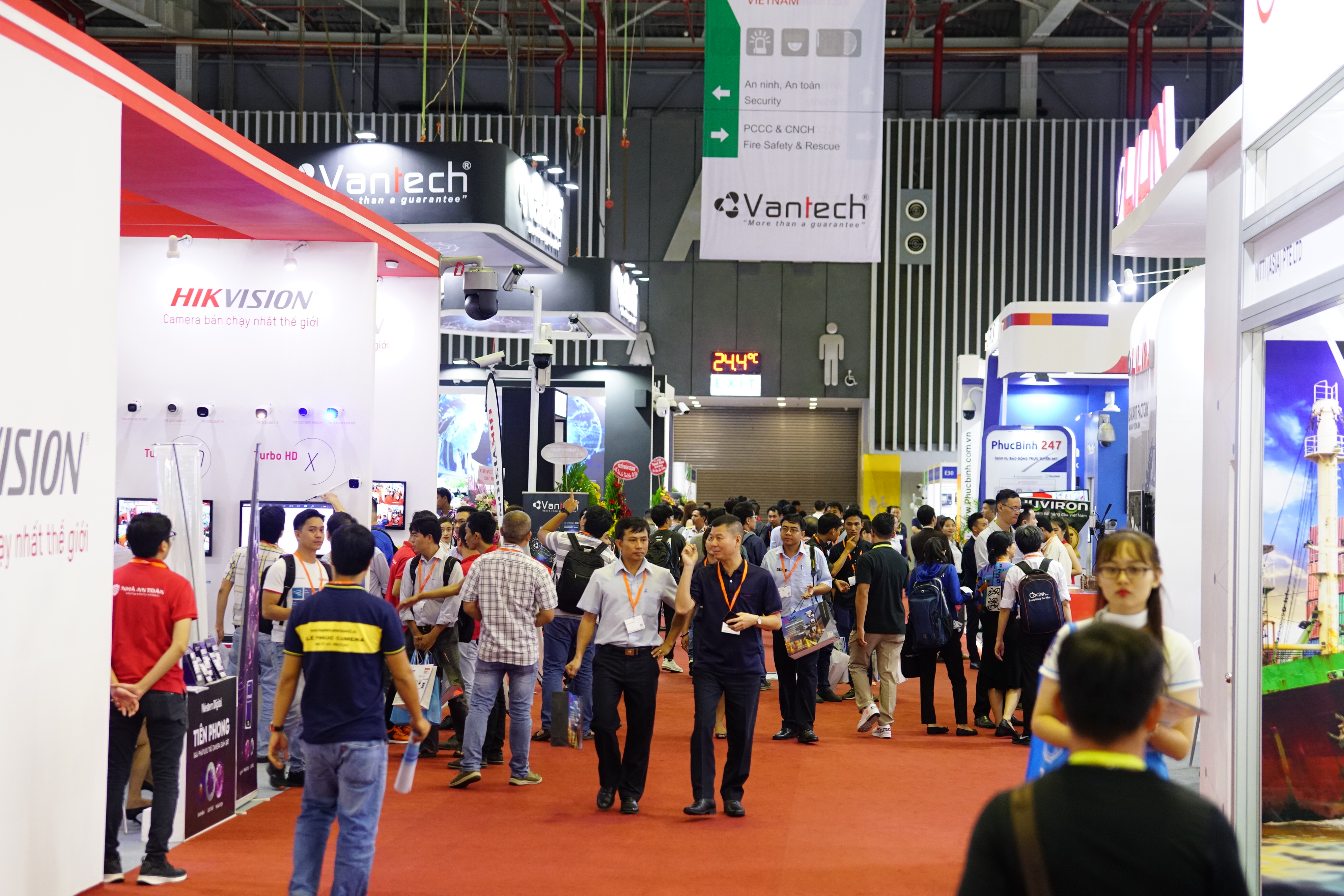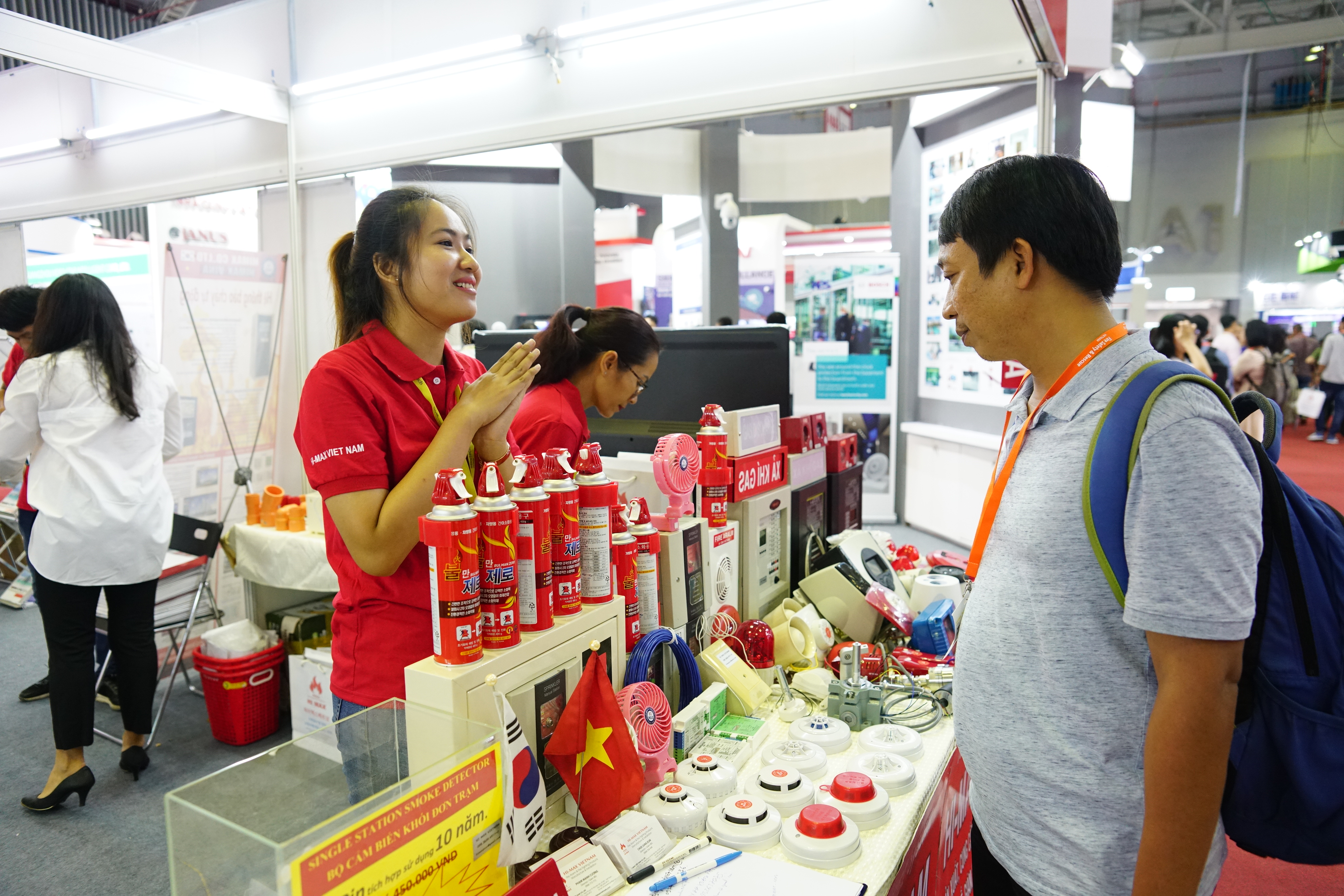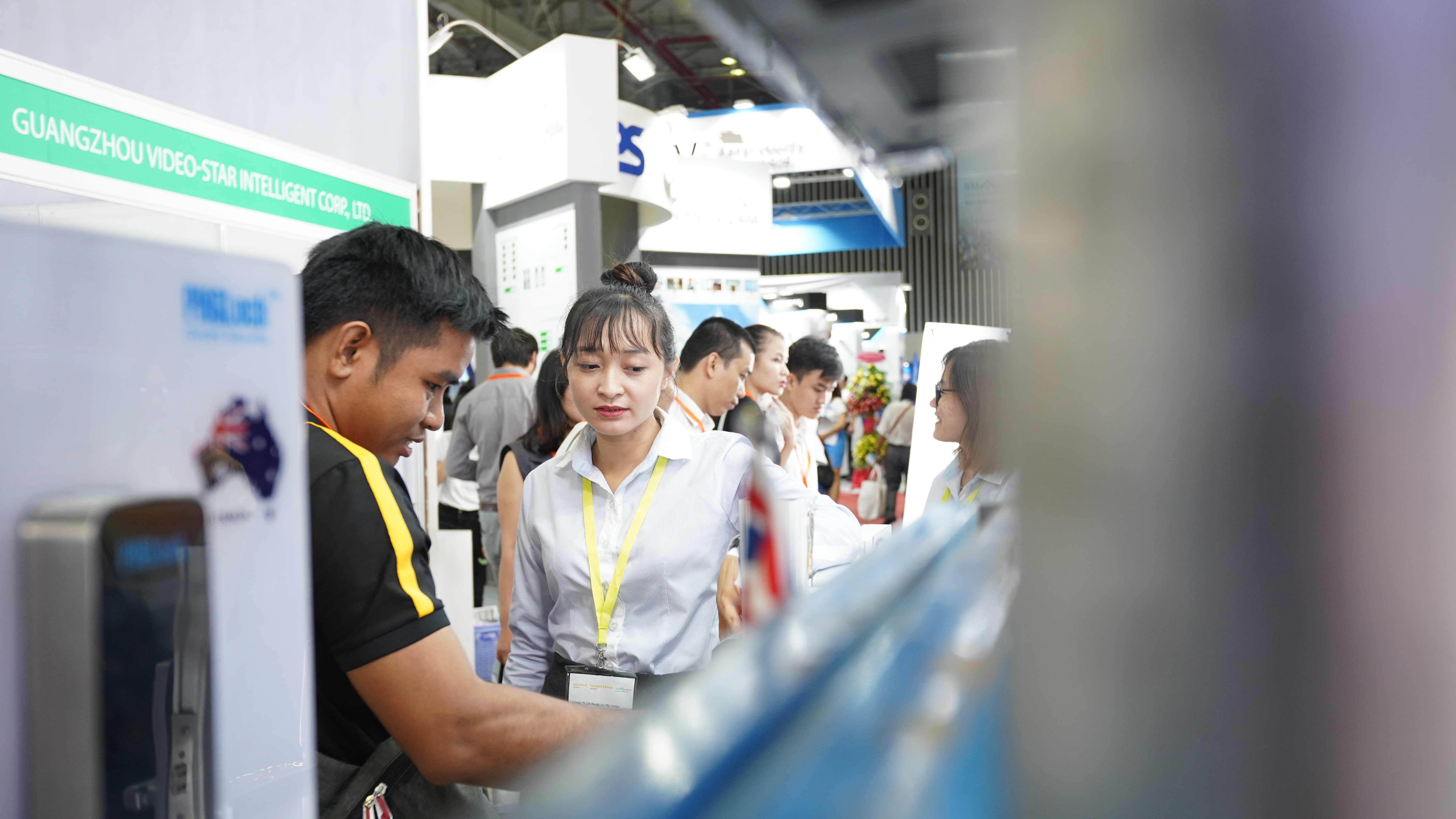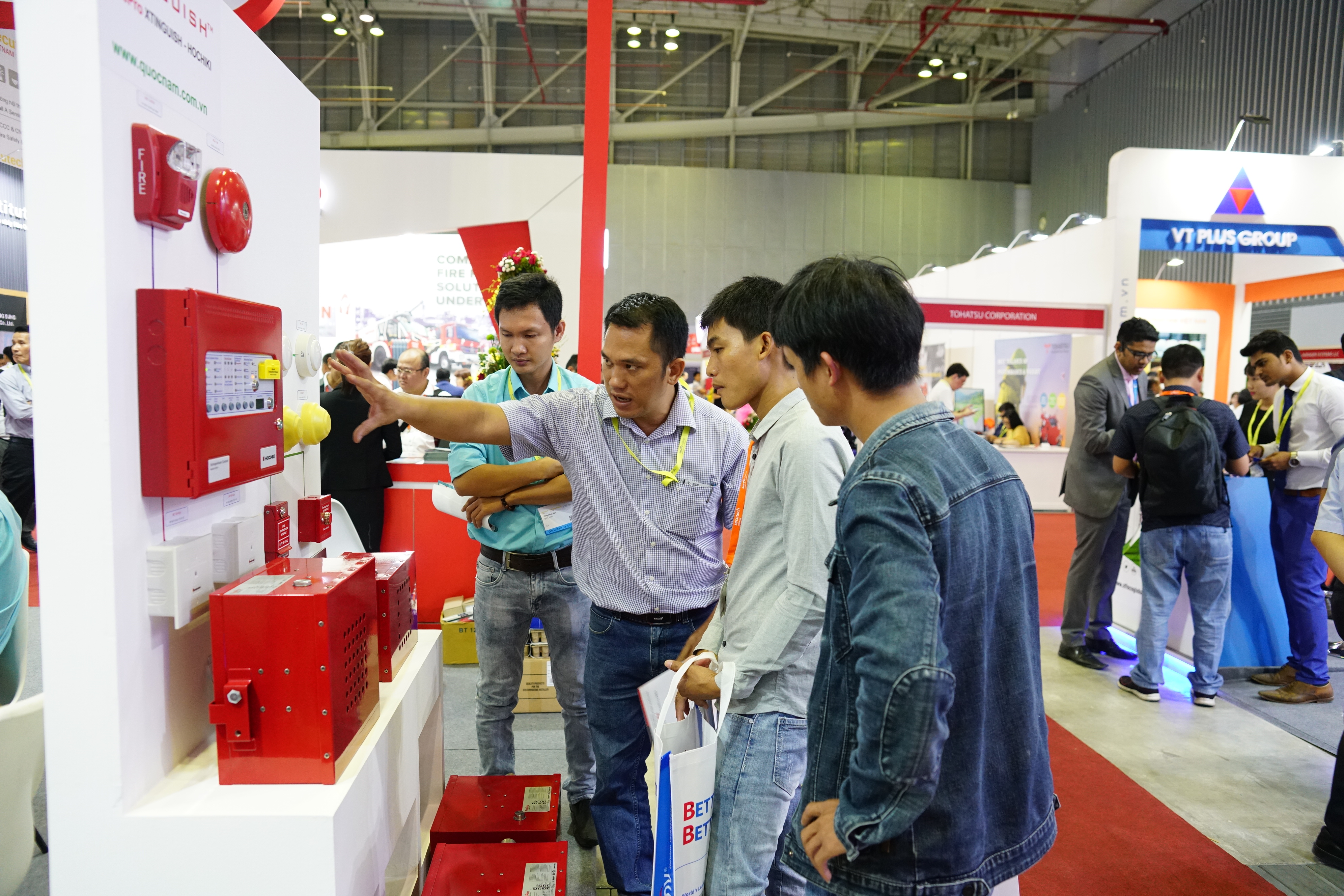 Visitor Registration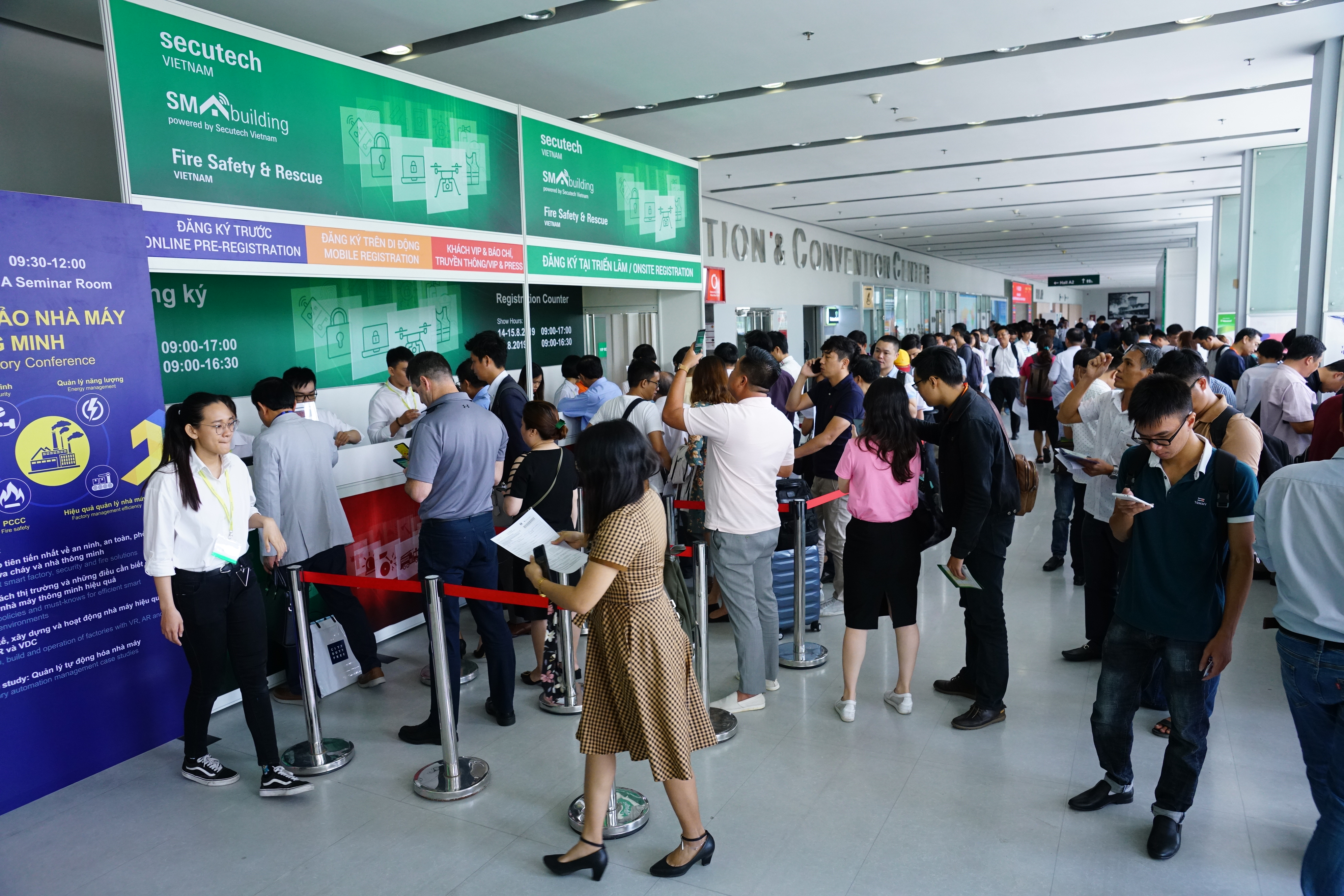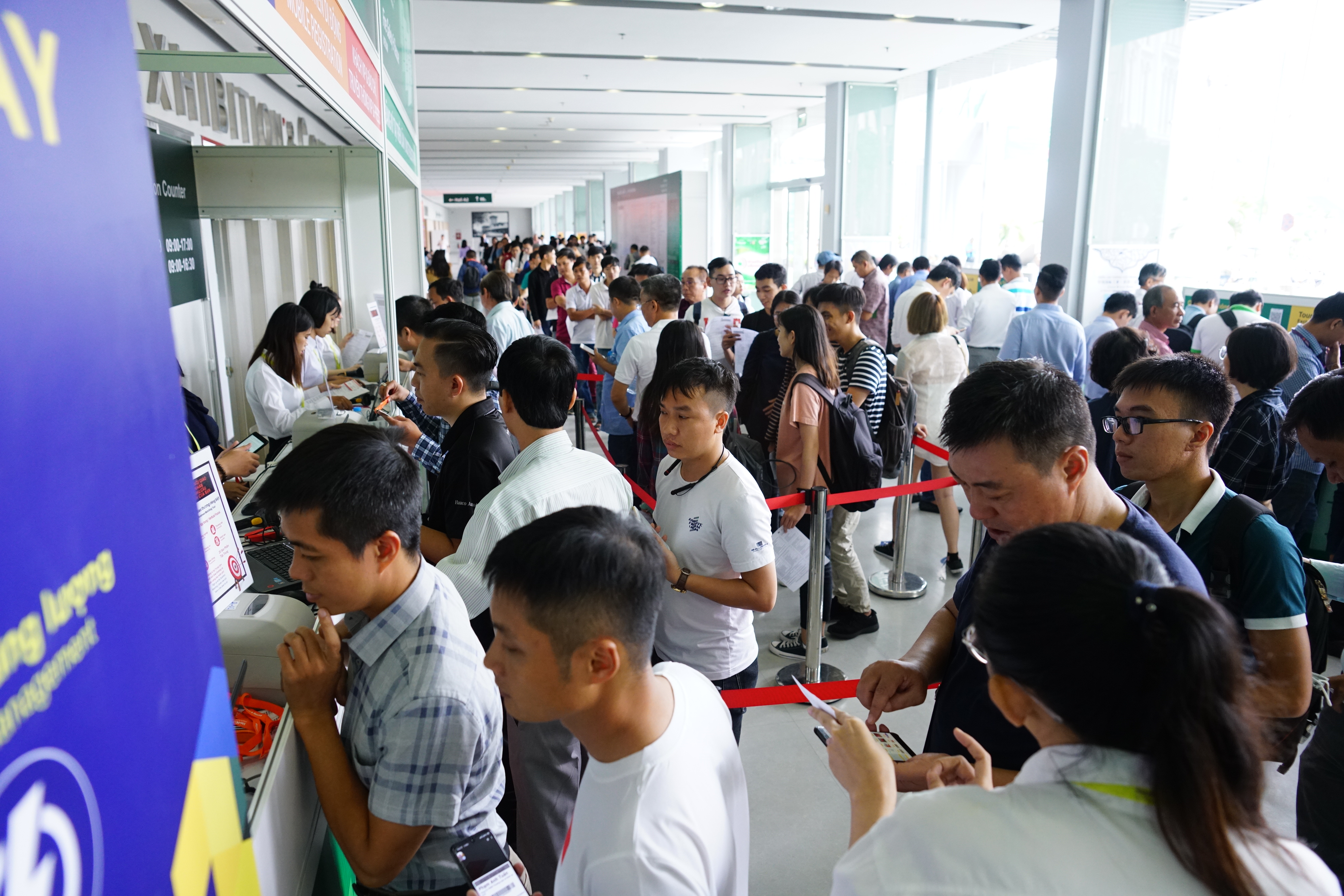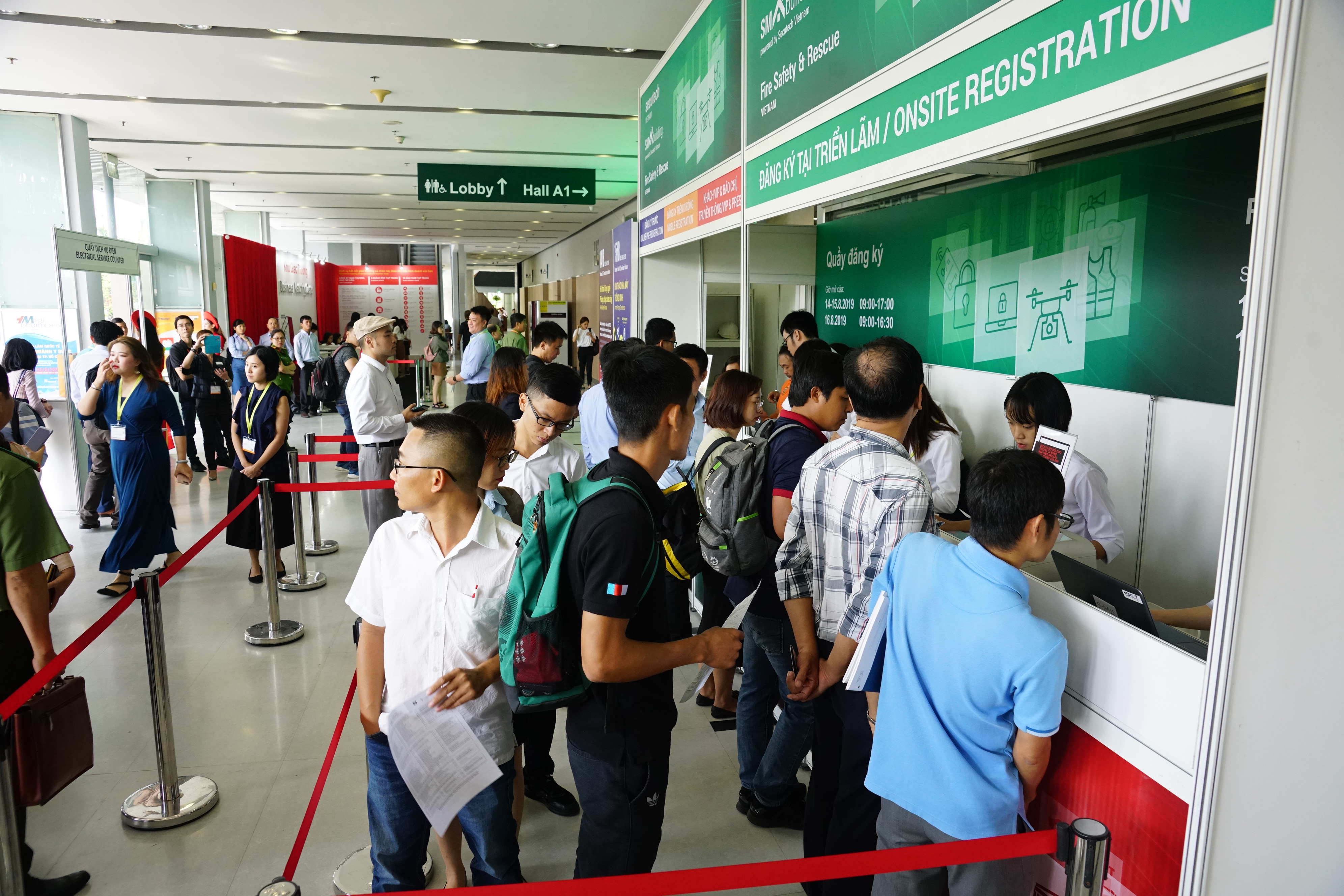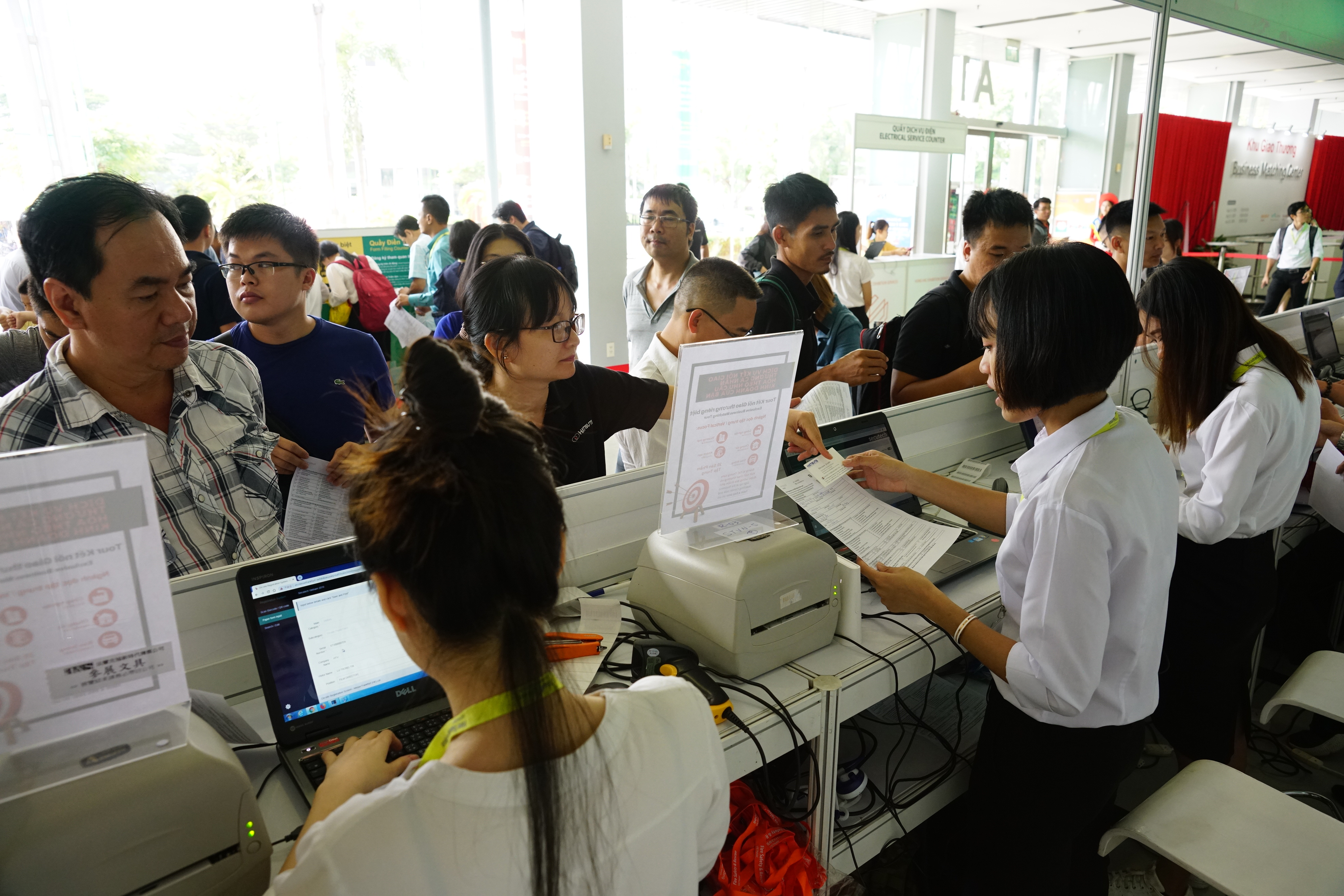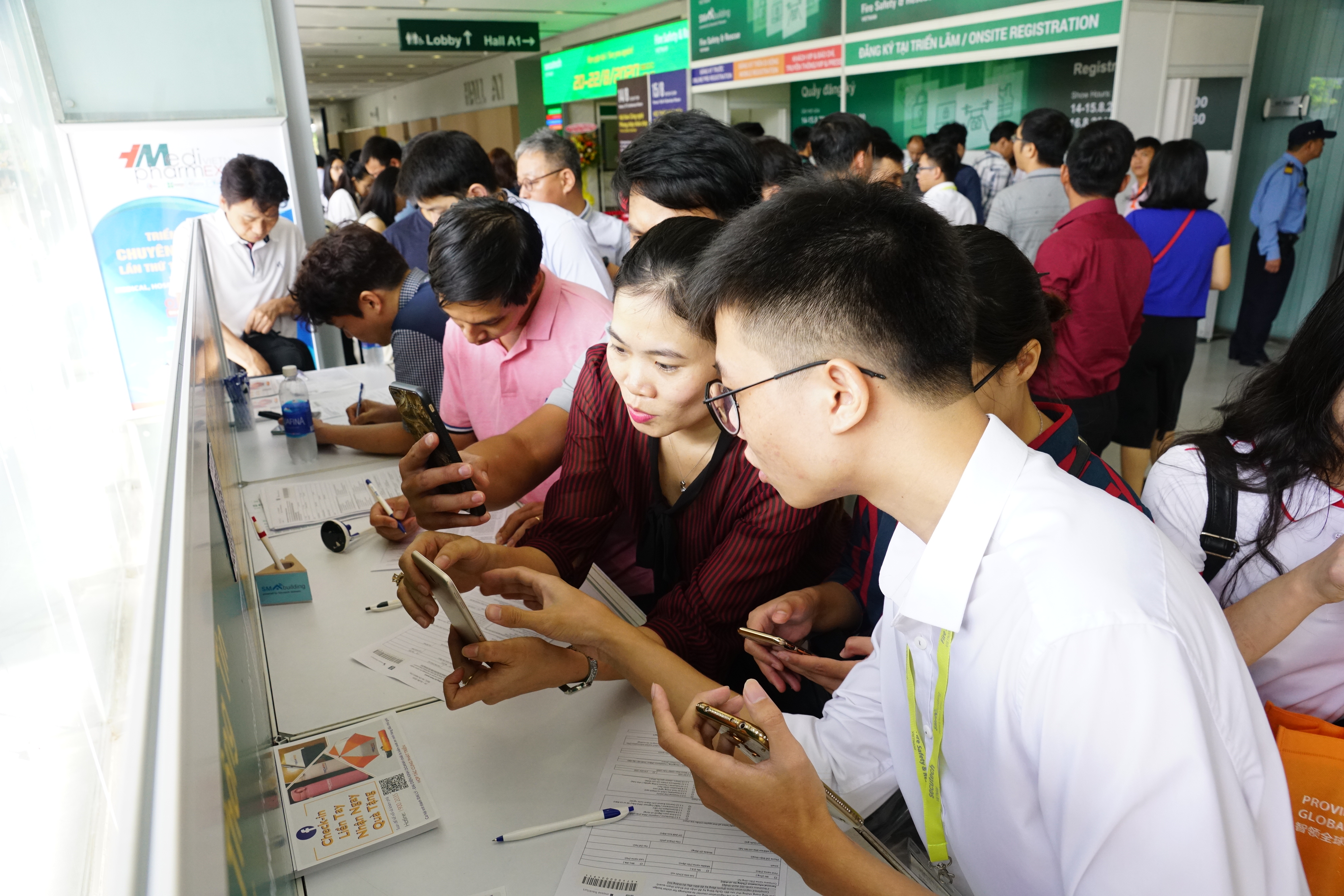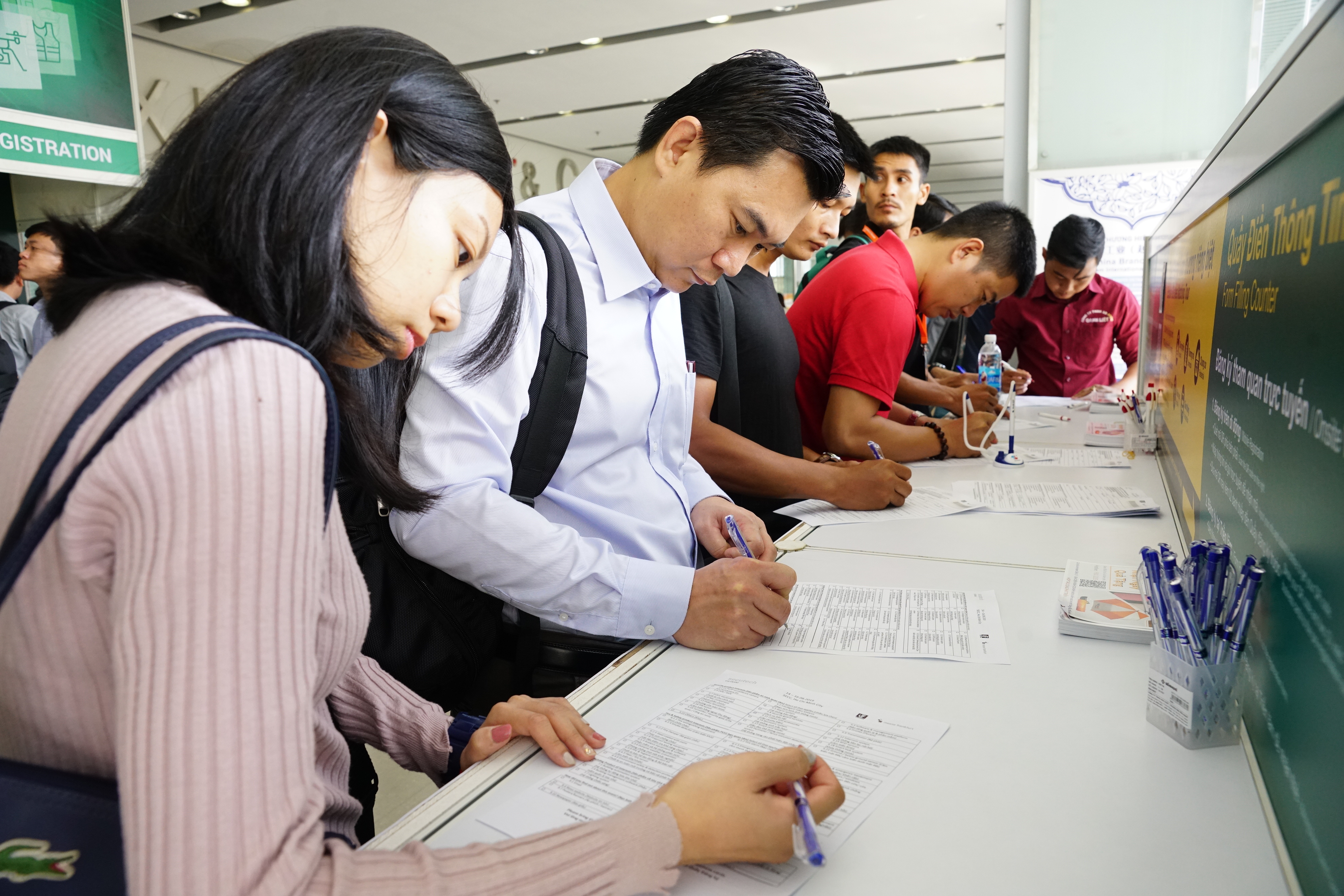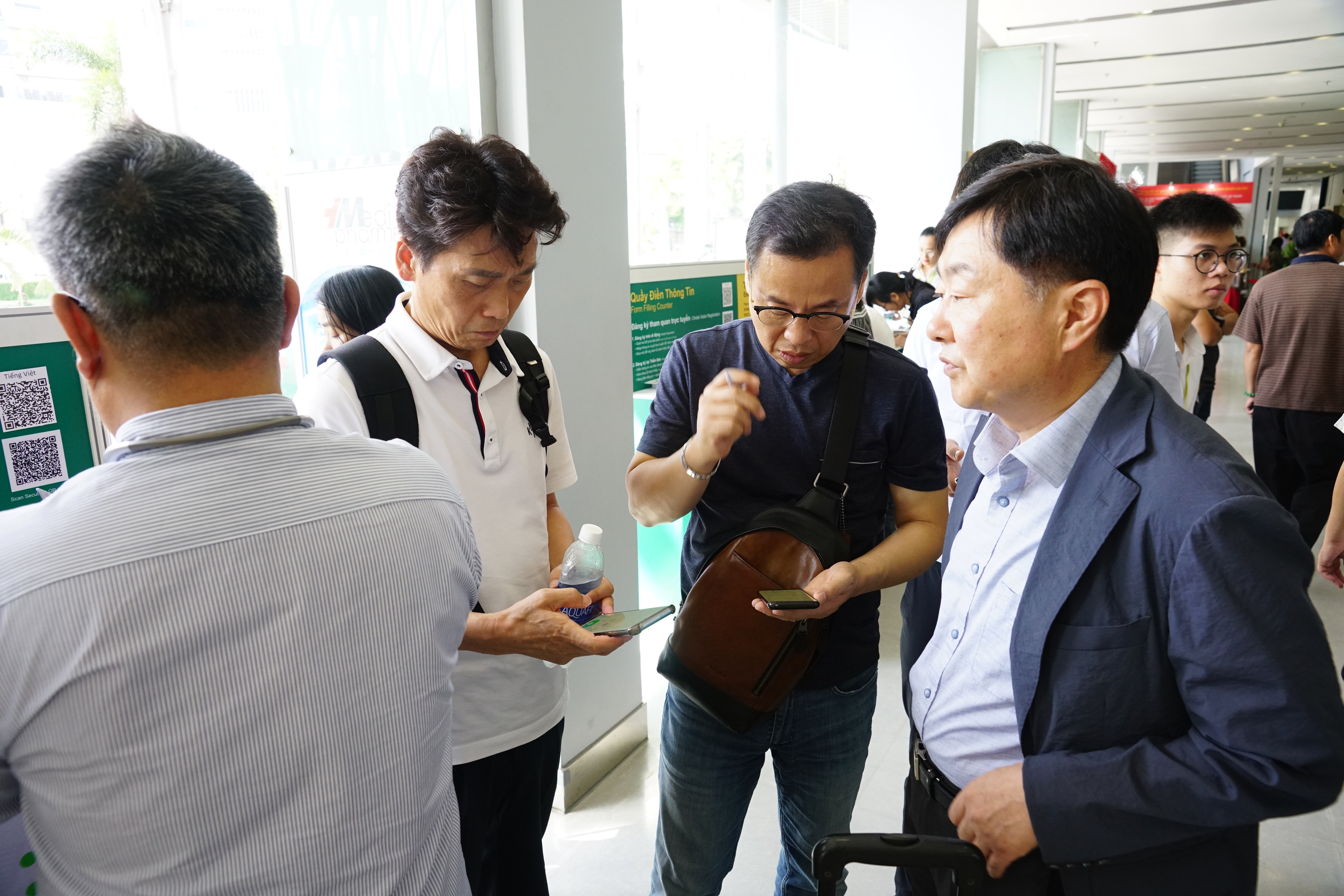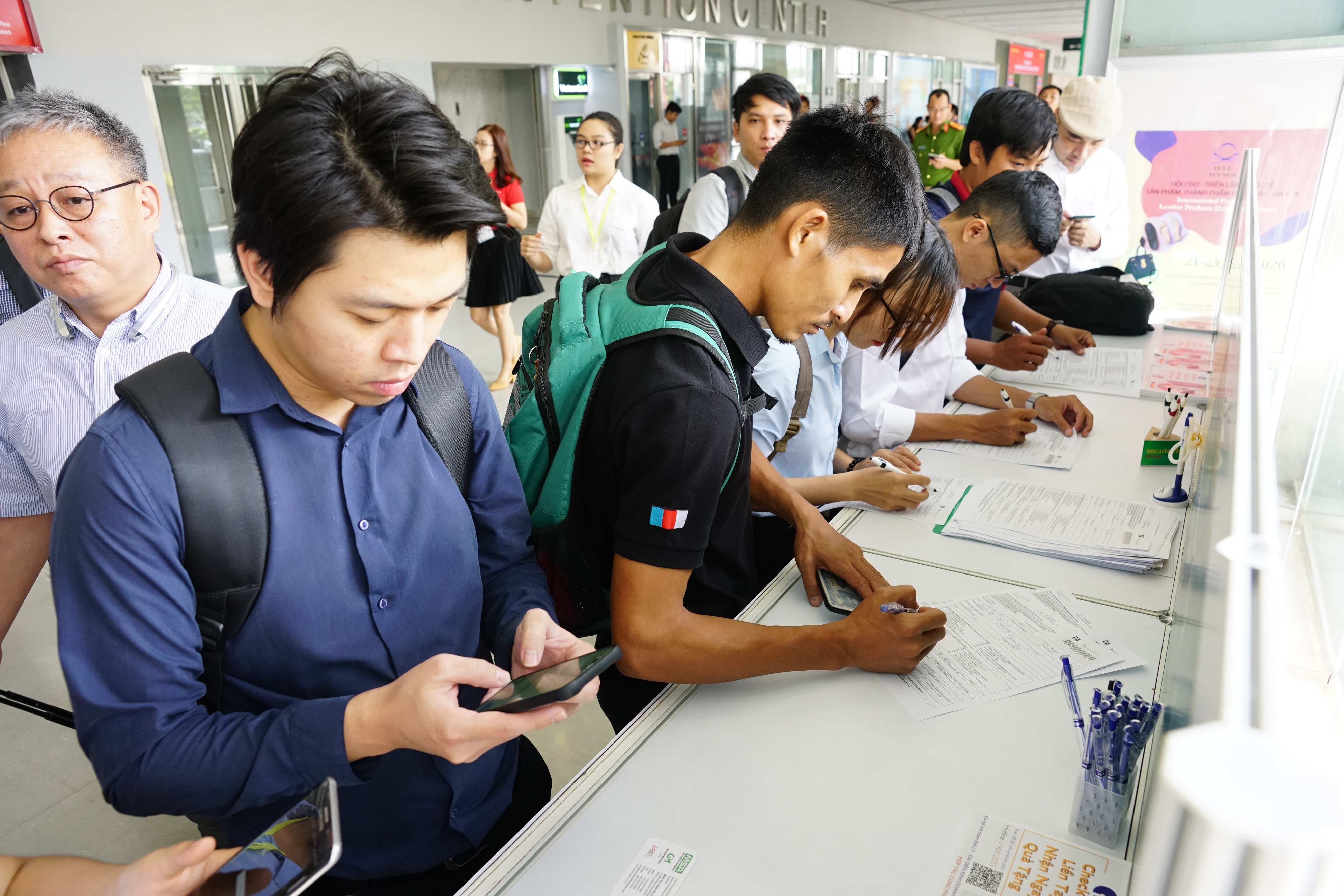 Business Matching Center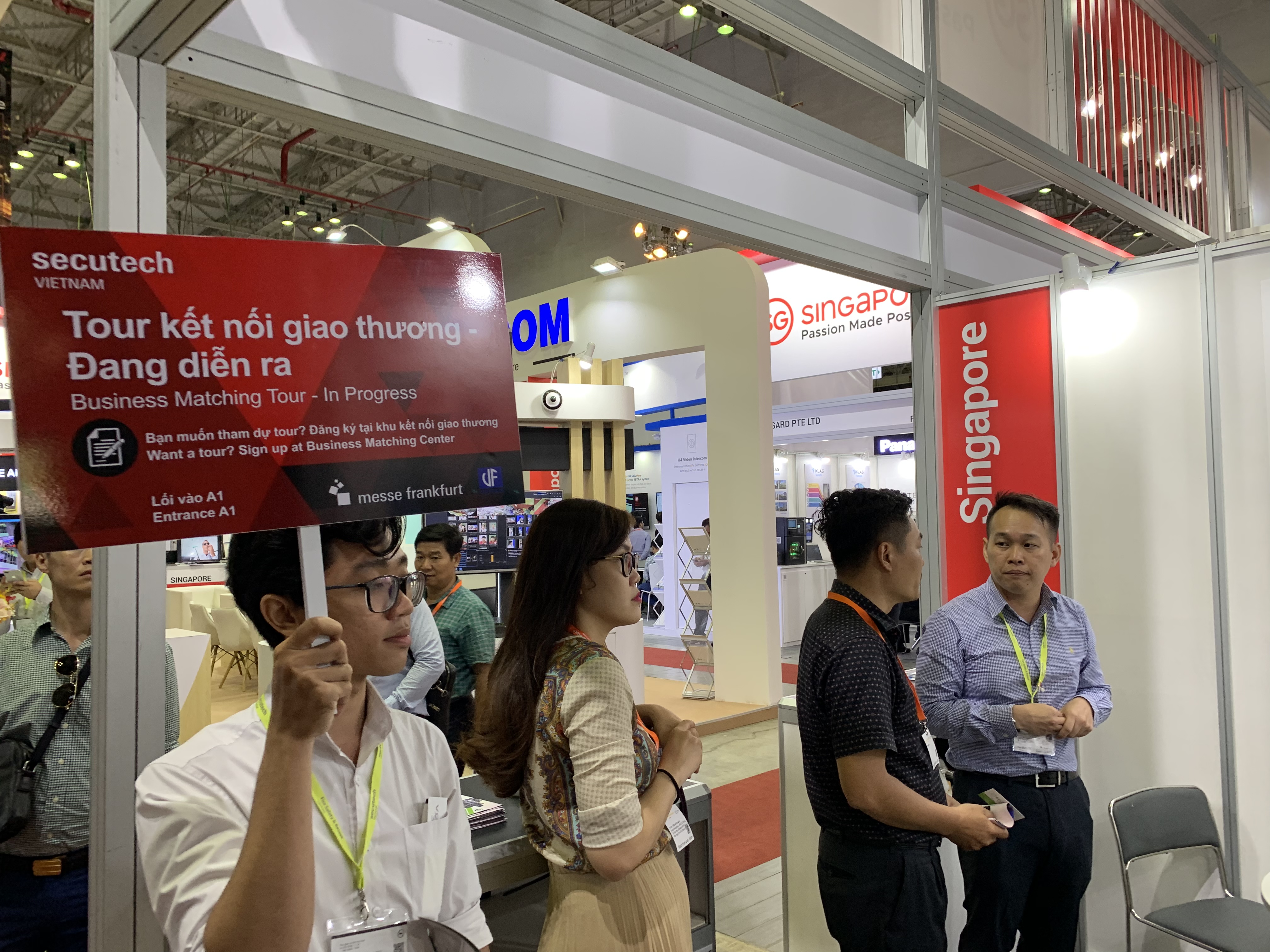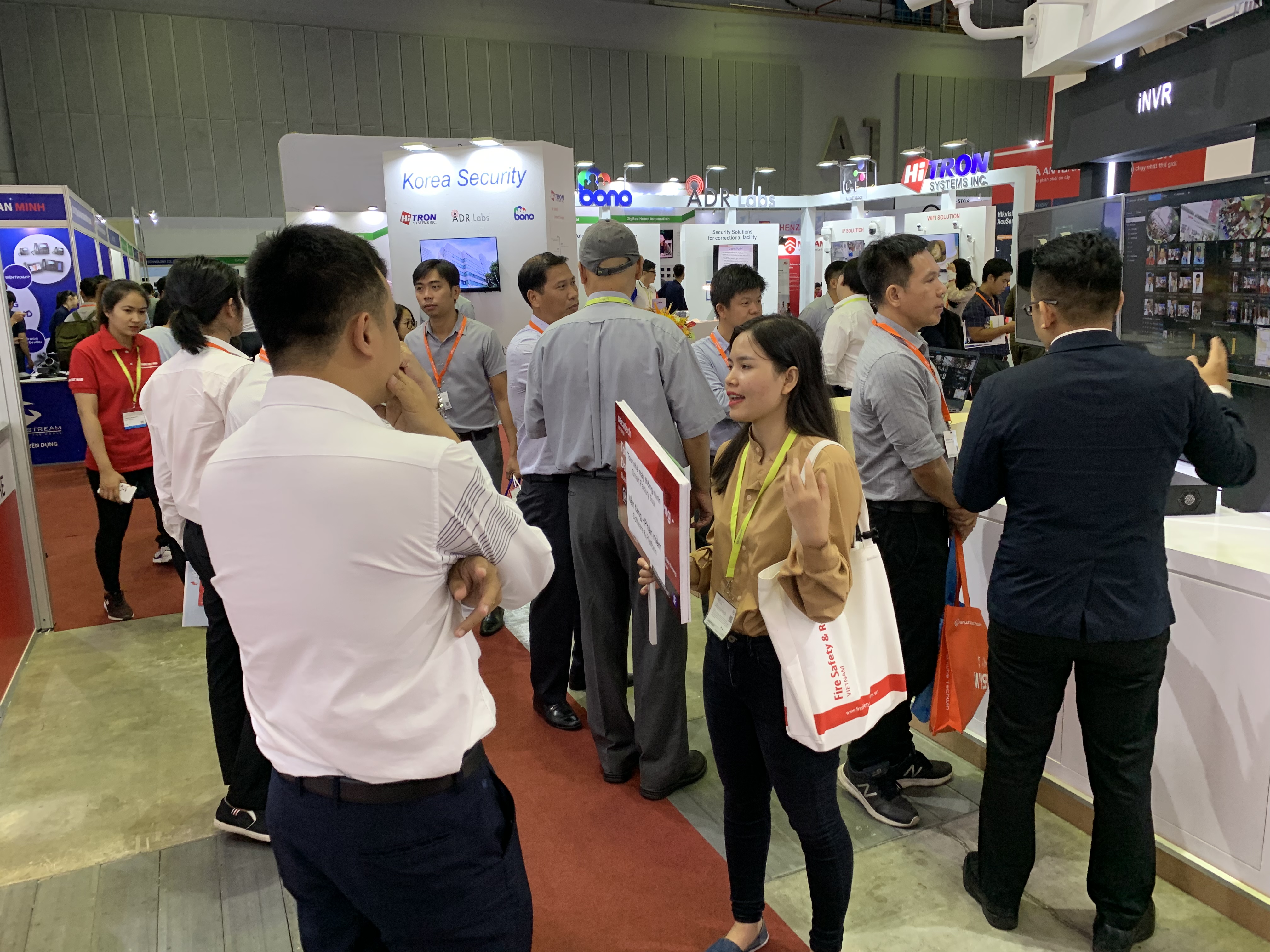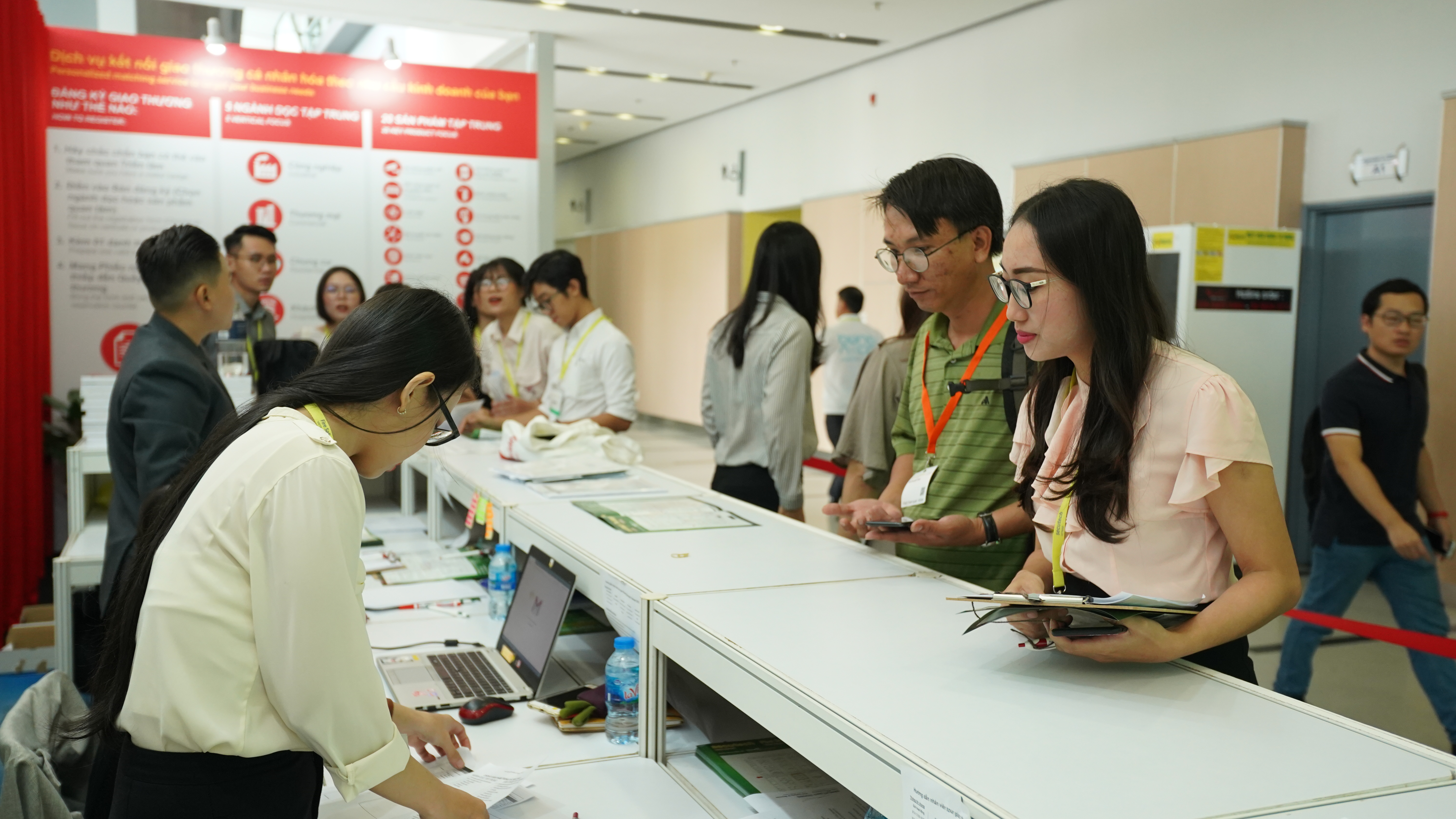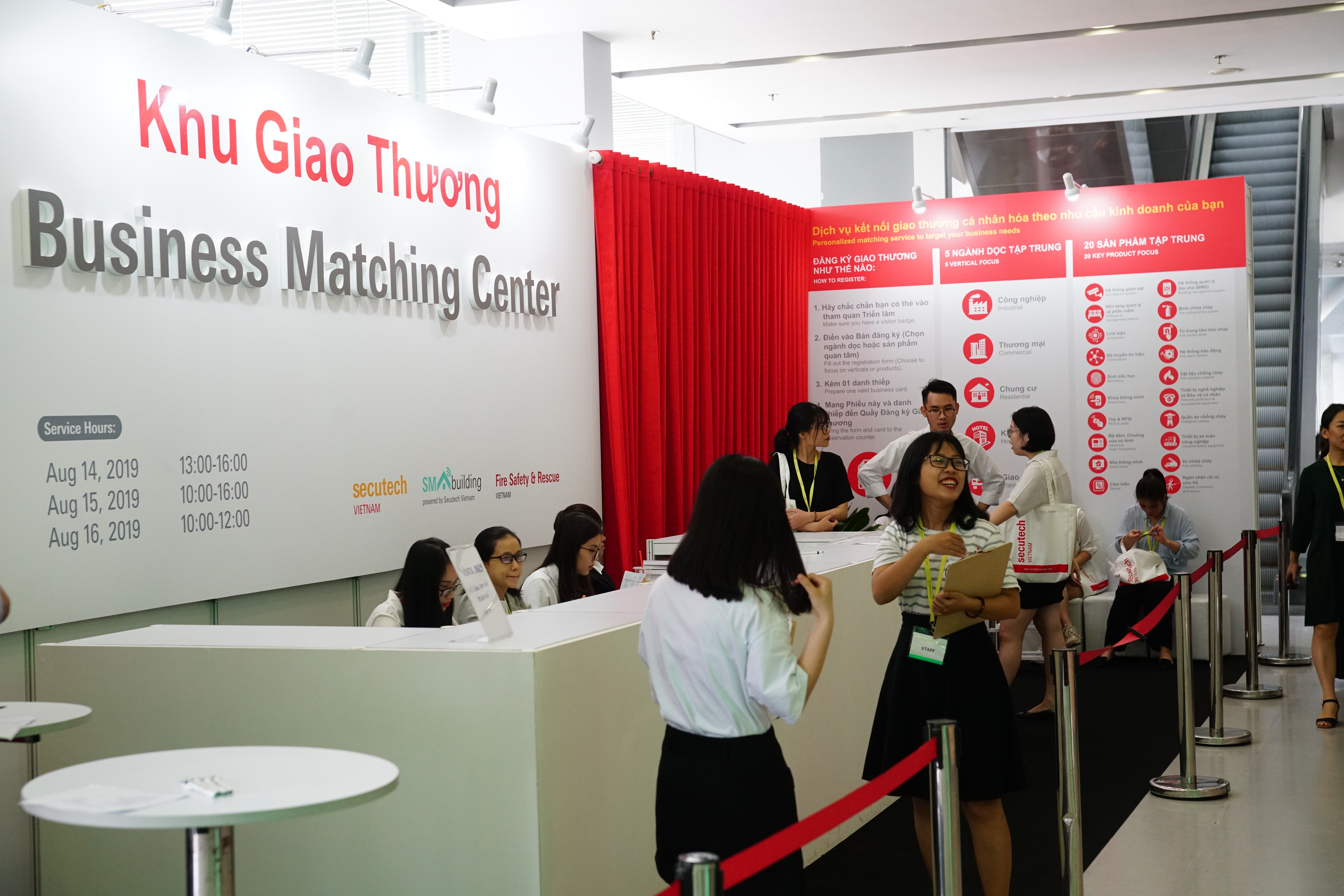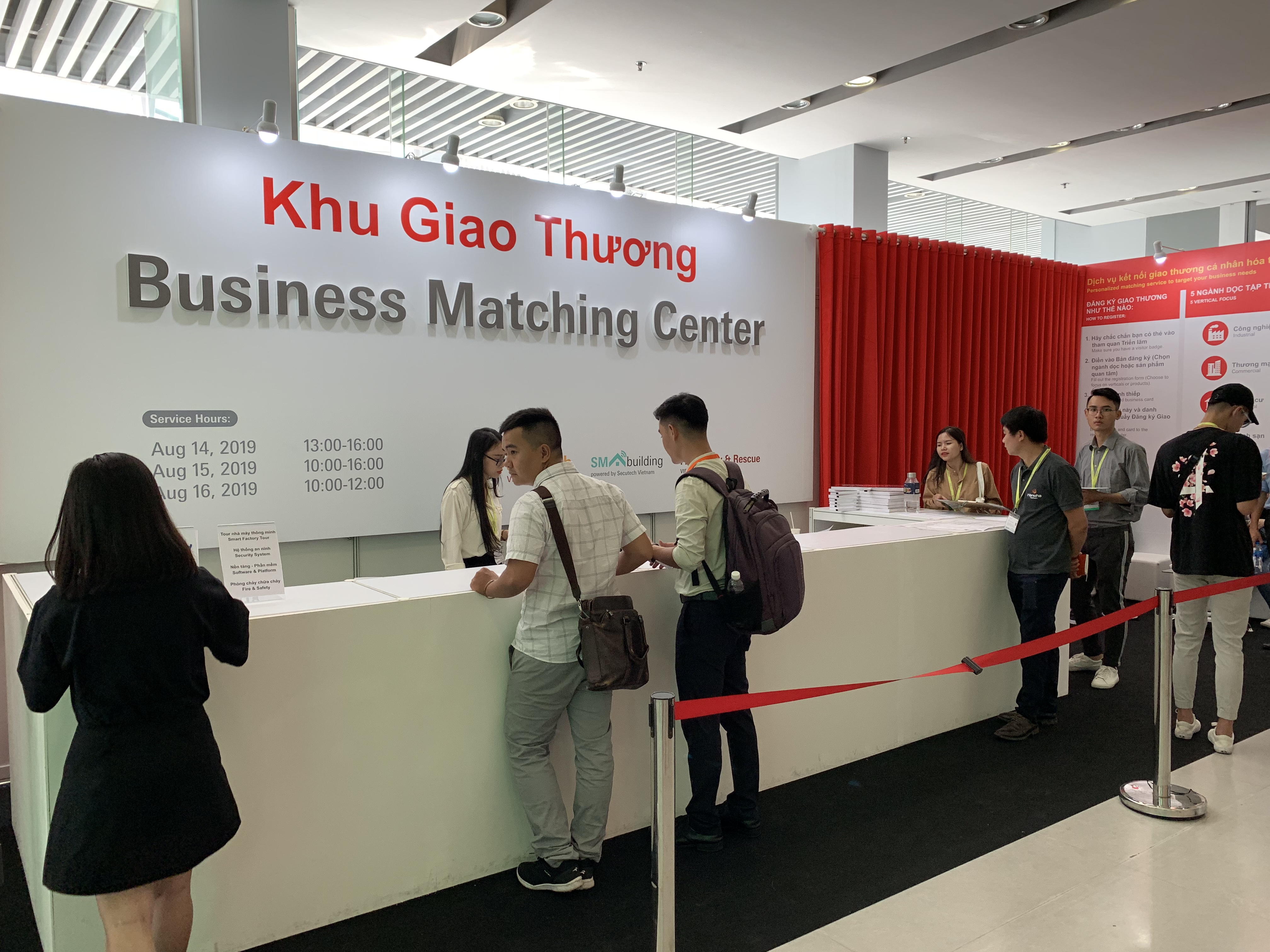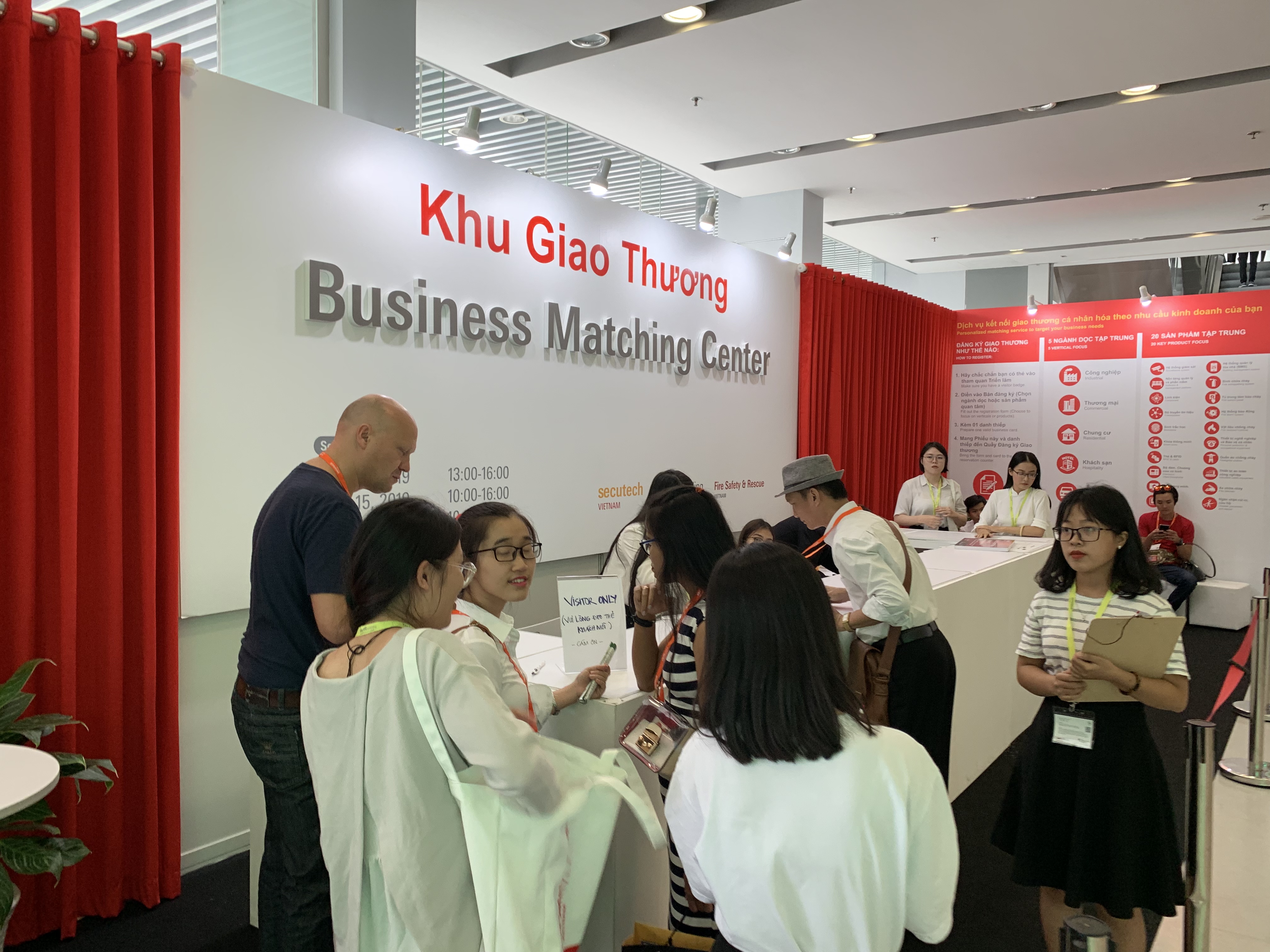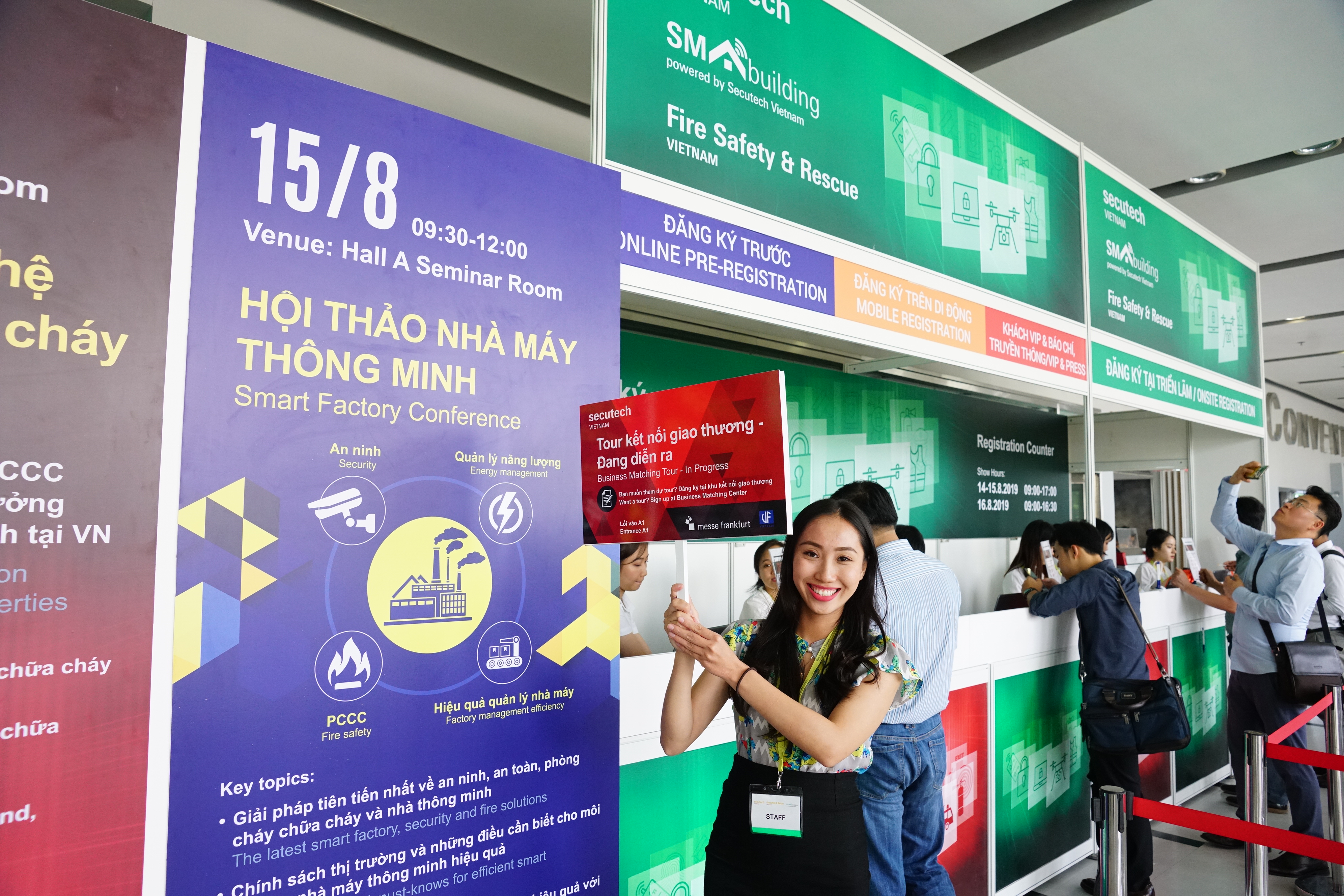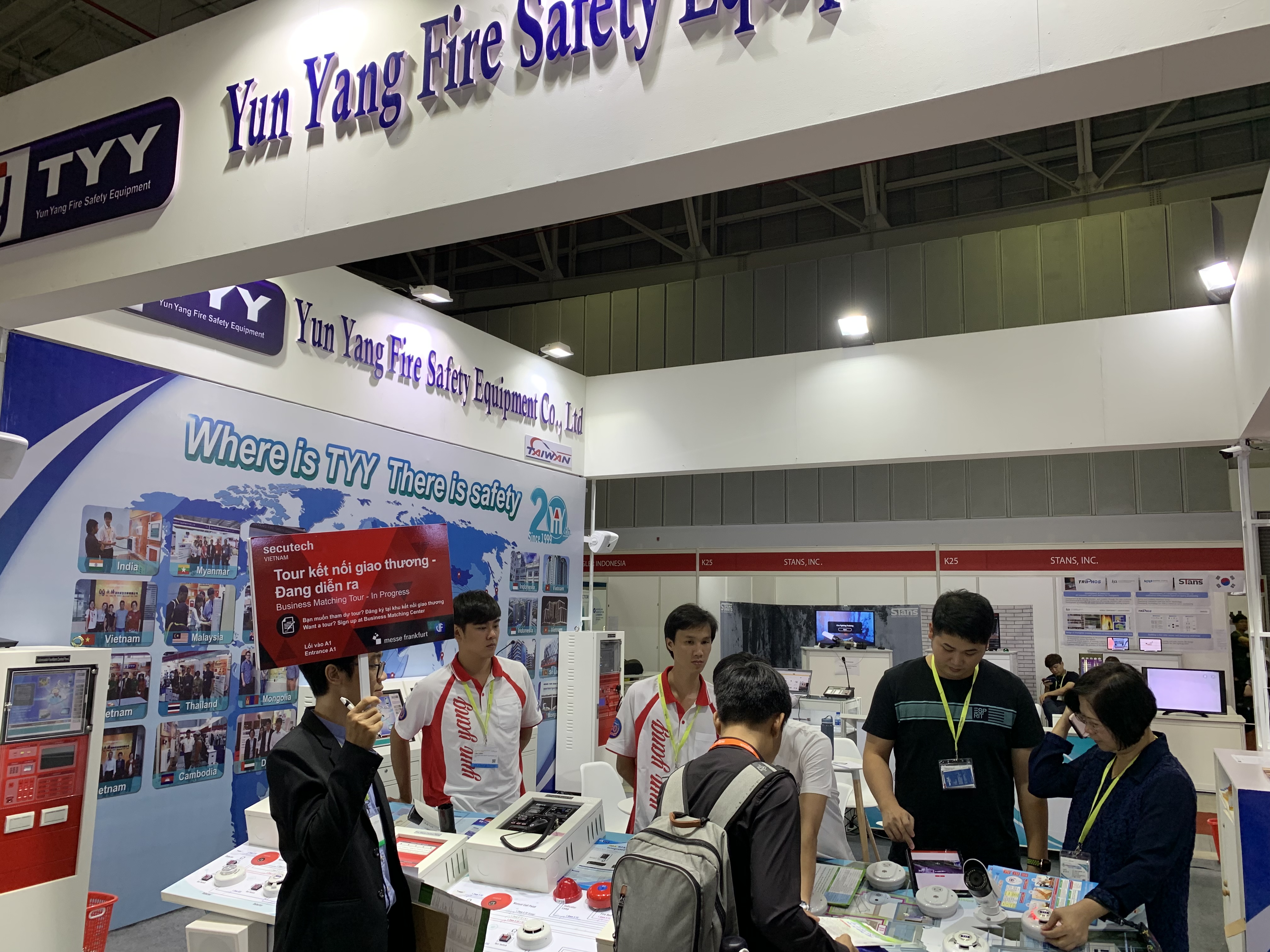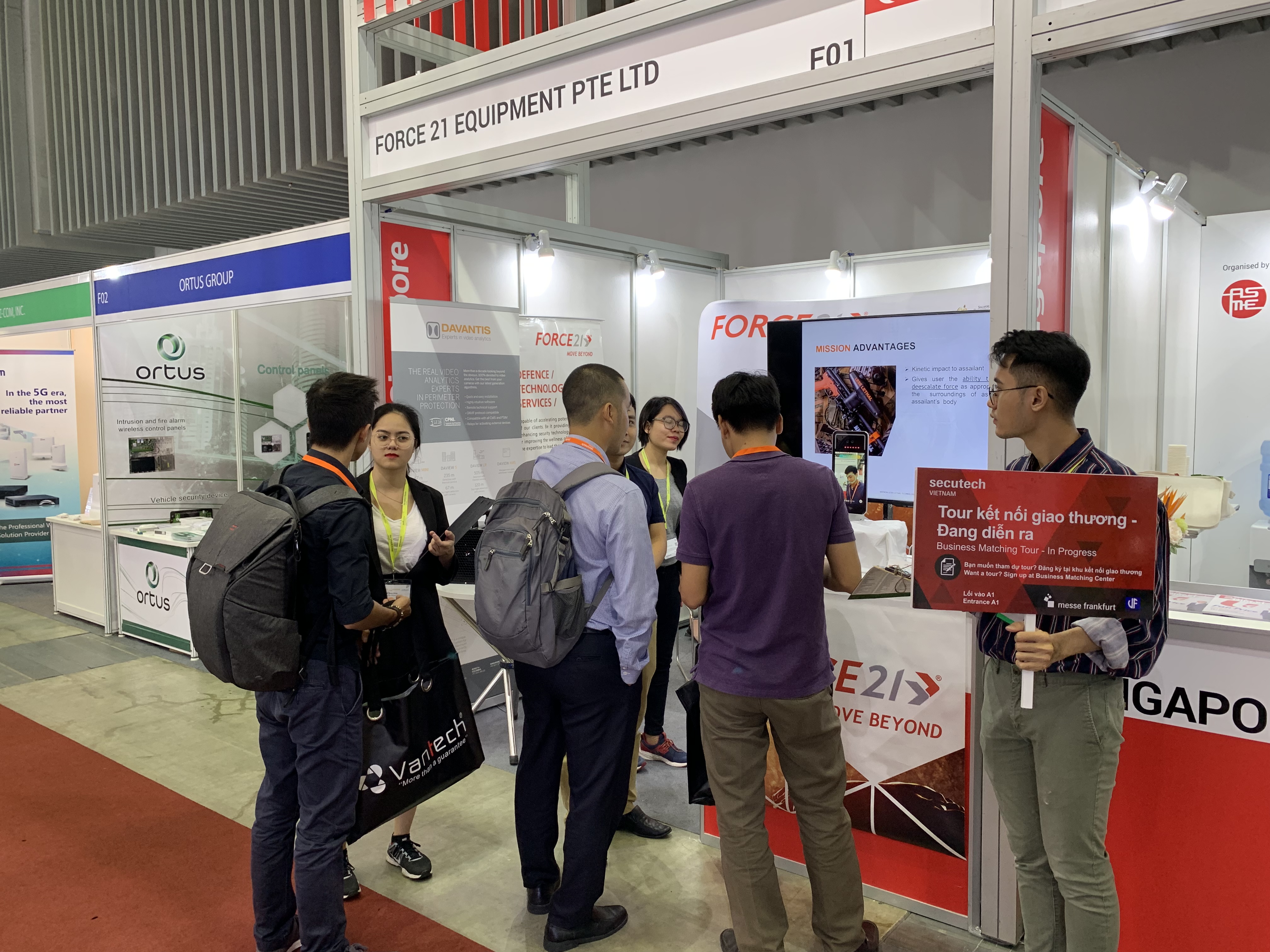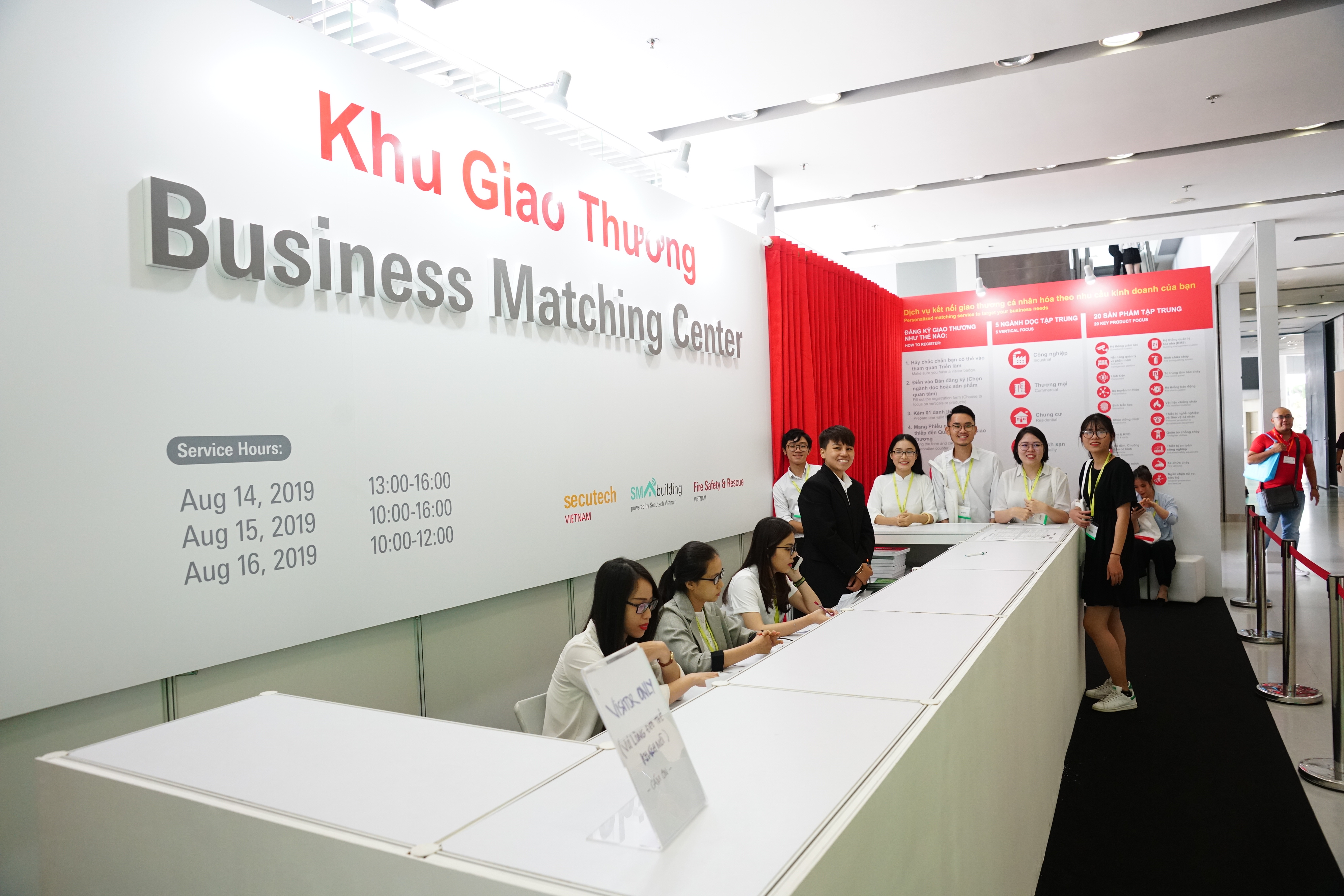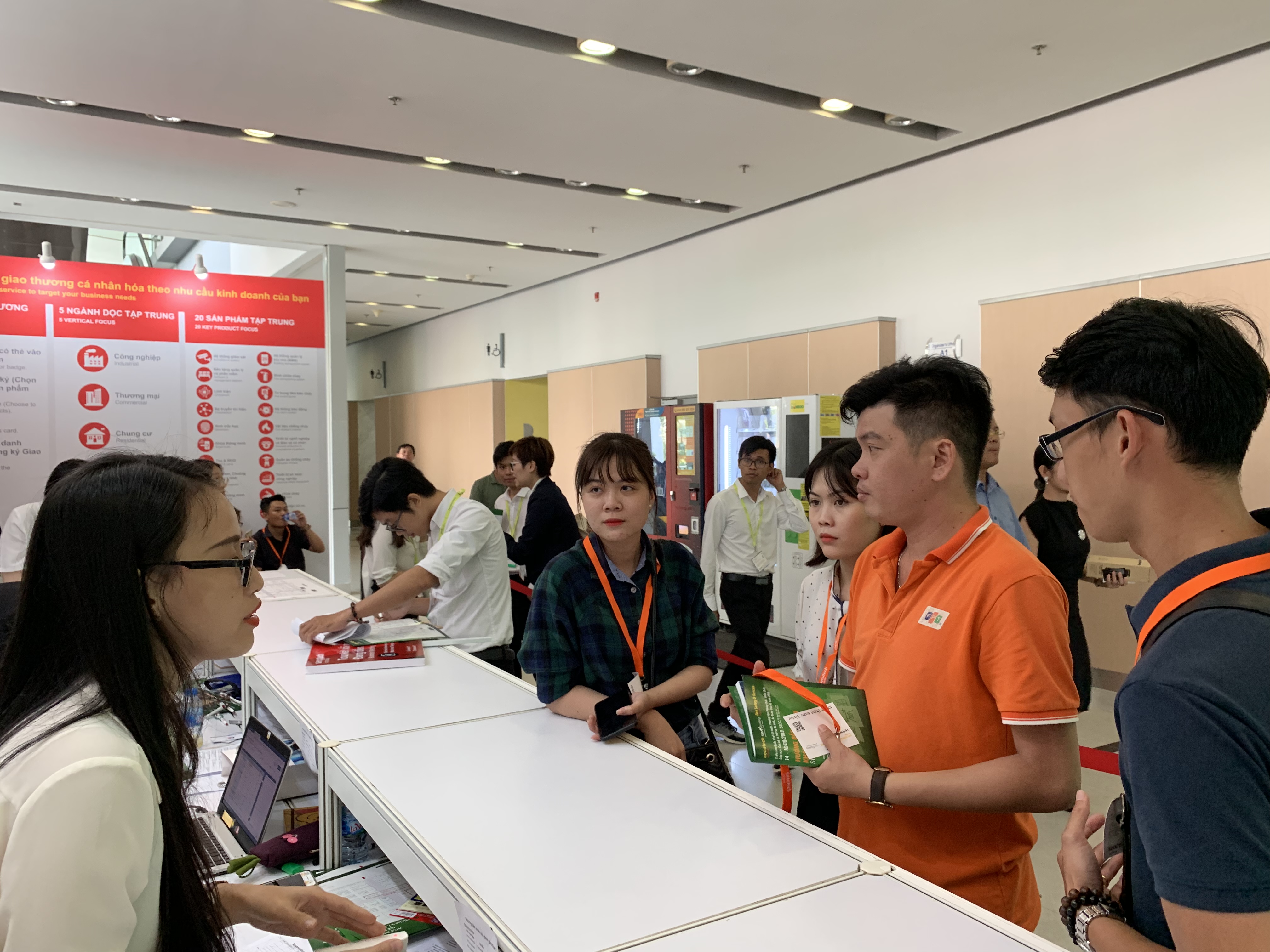 Delegations
Delegations from Cambodia and Vietnam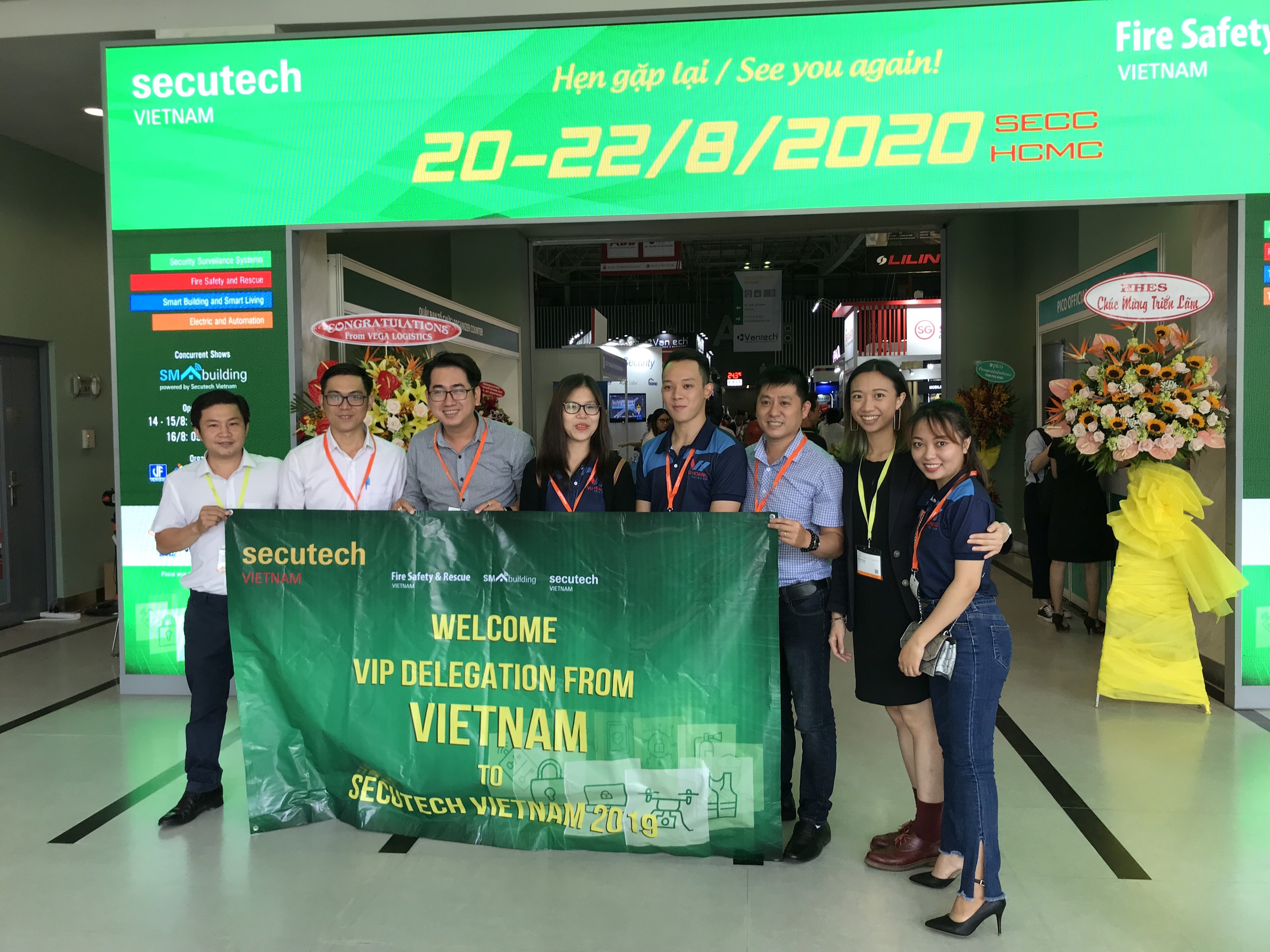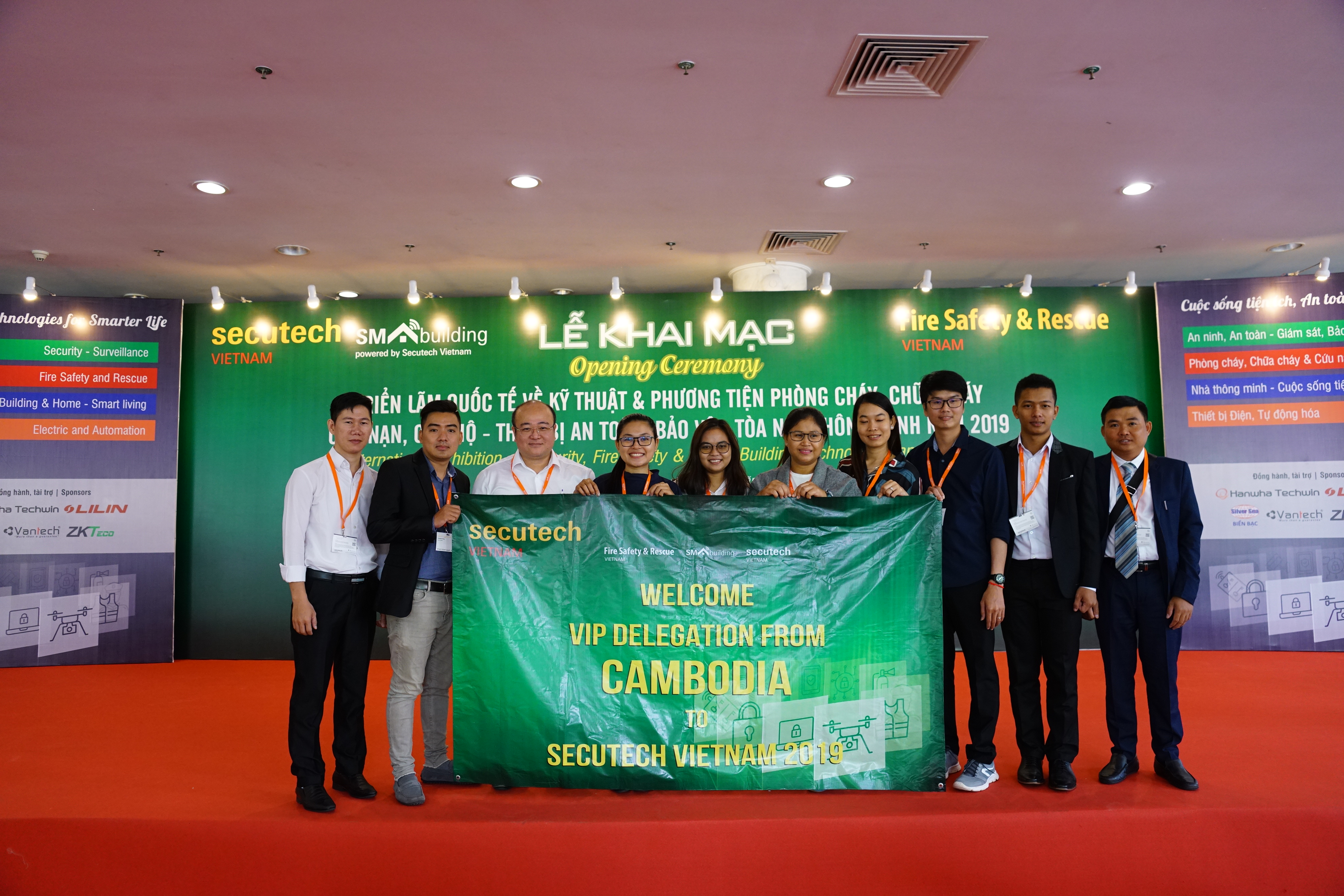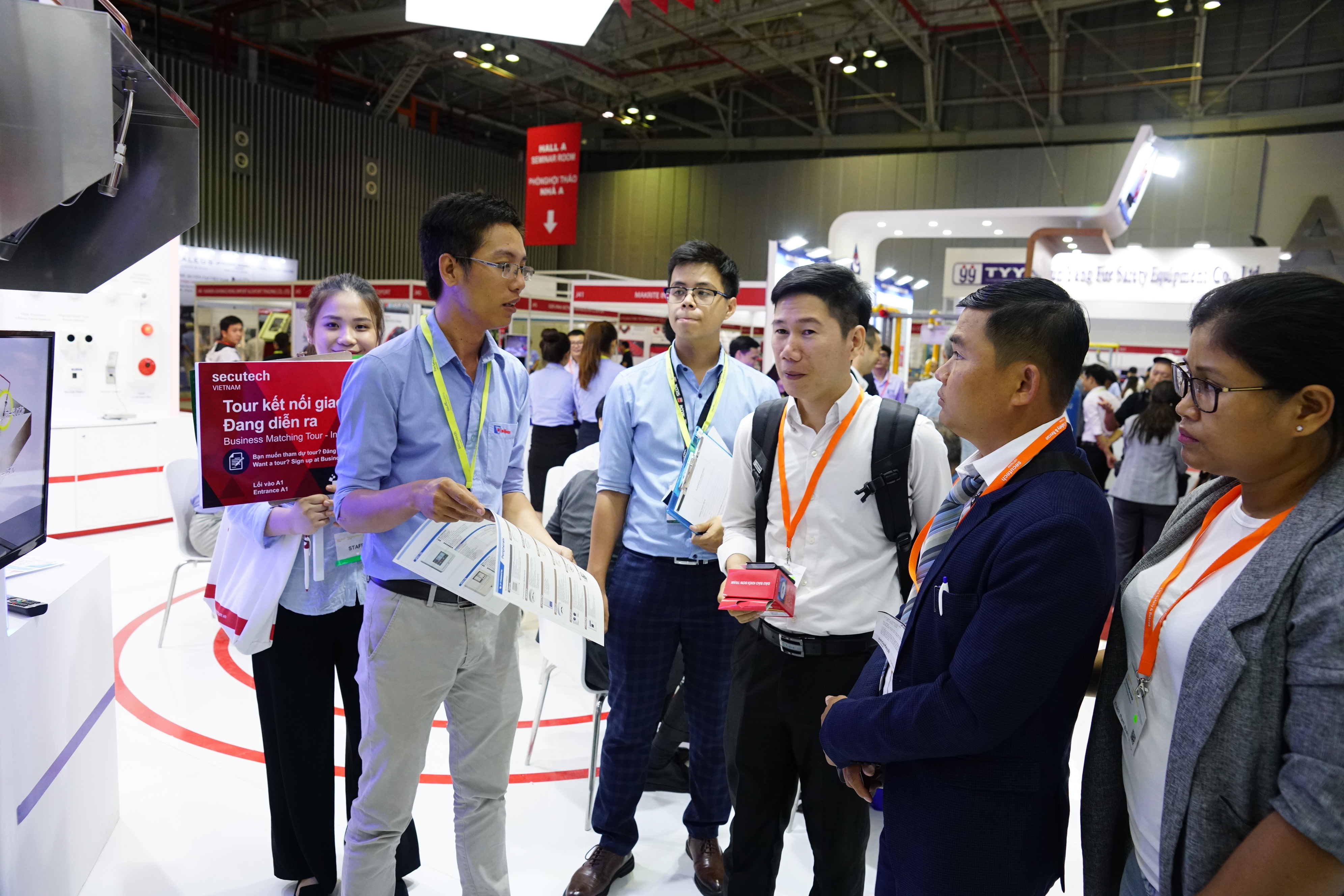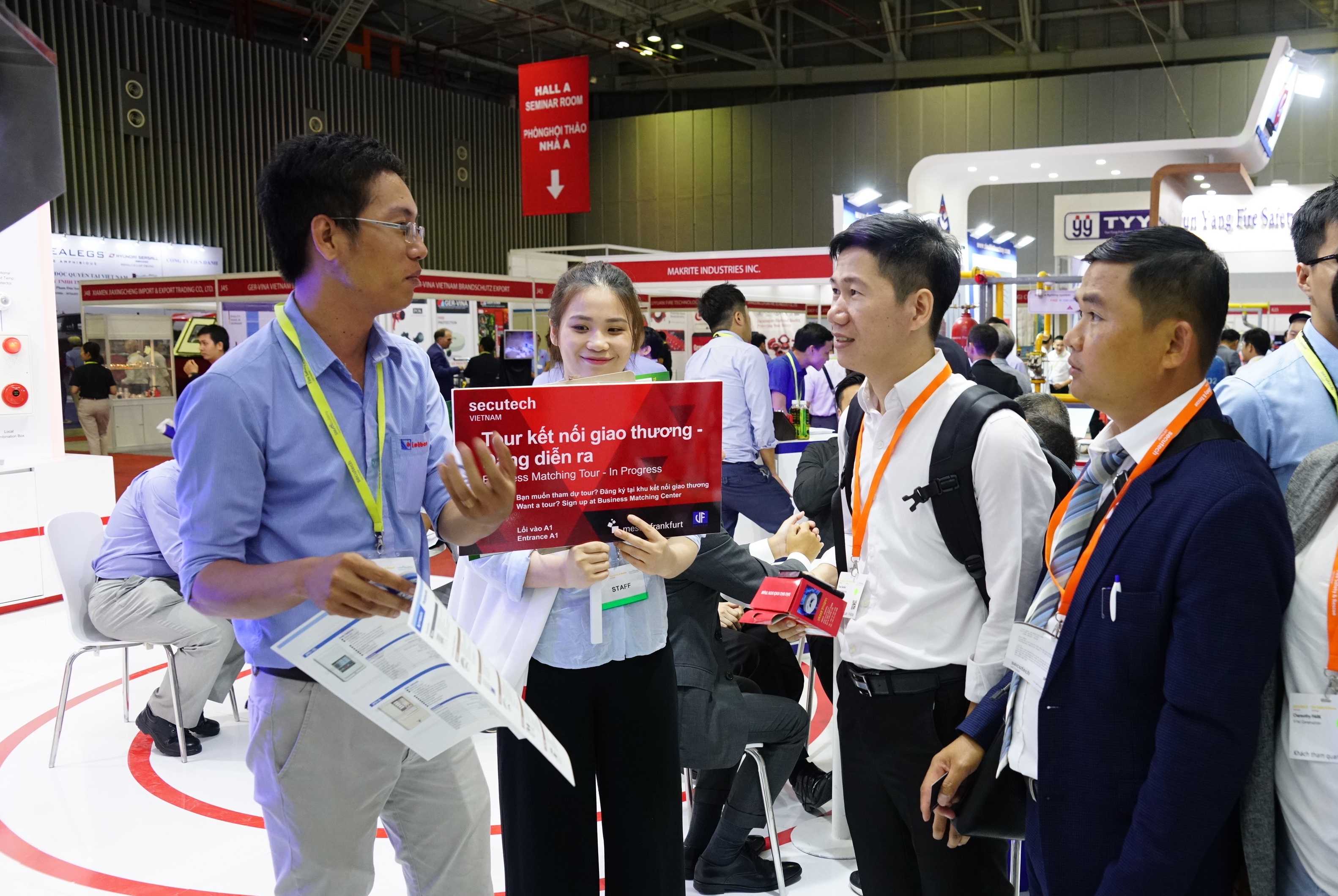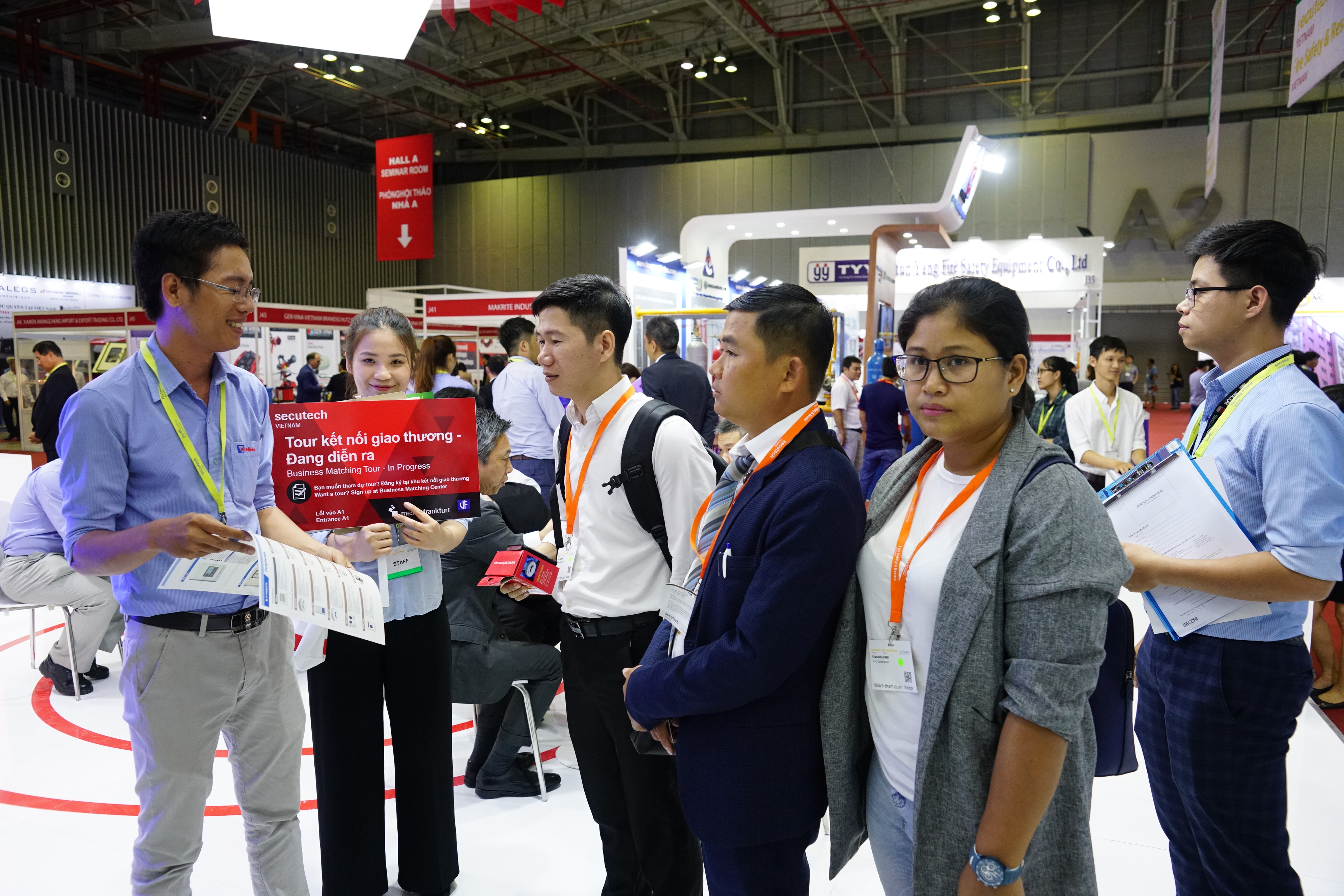 Fire & Safety Seminar 2019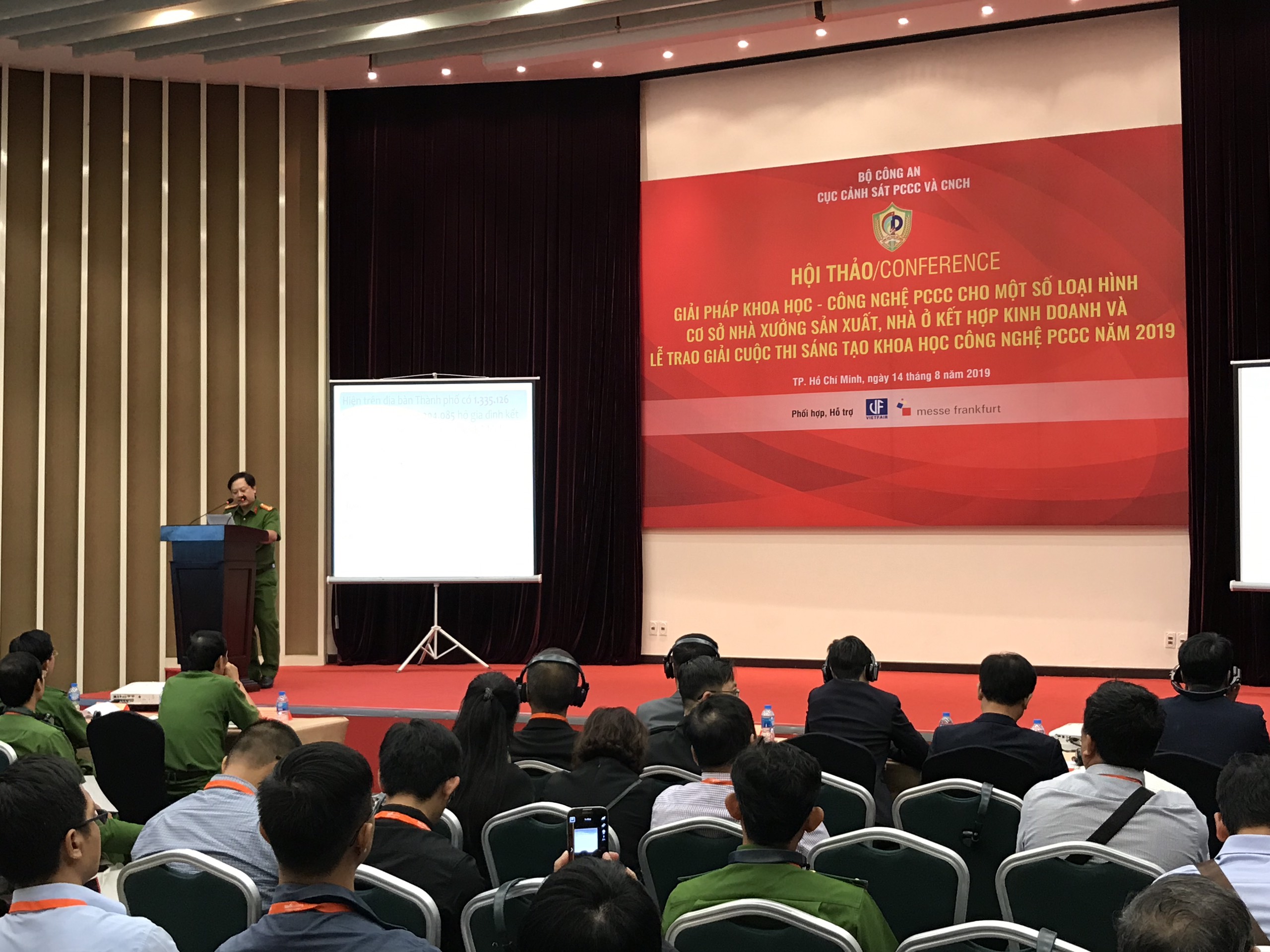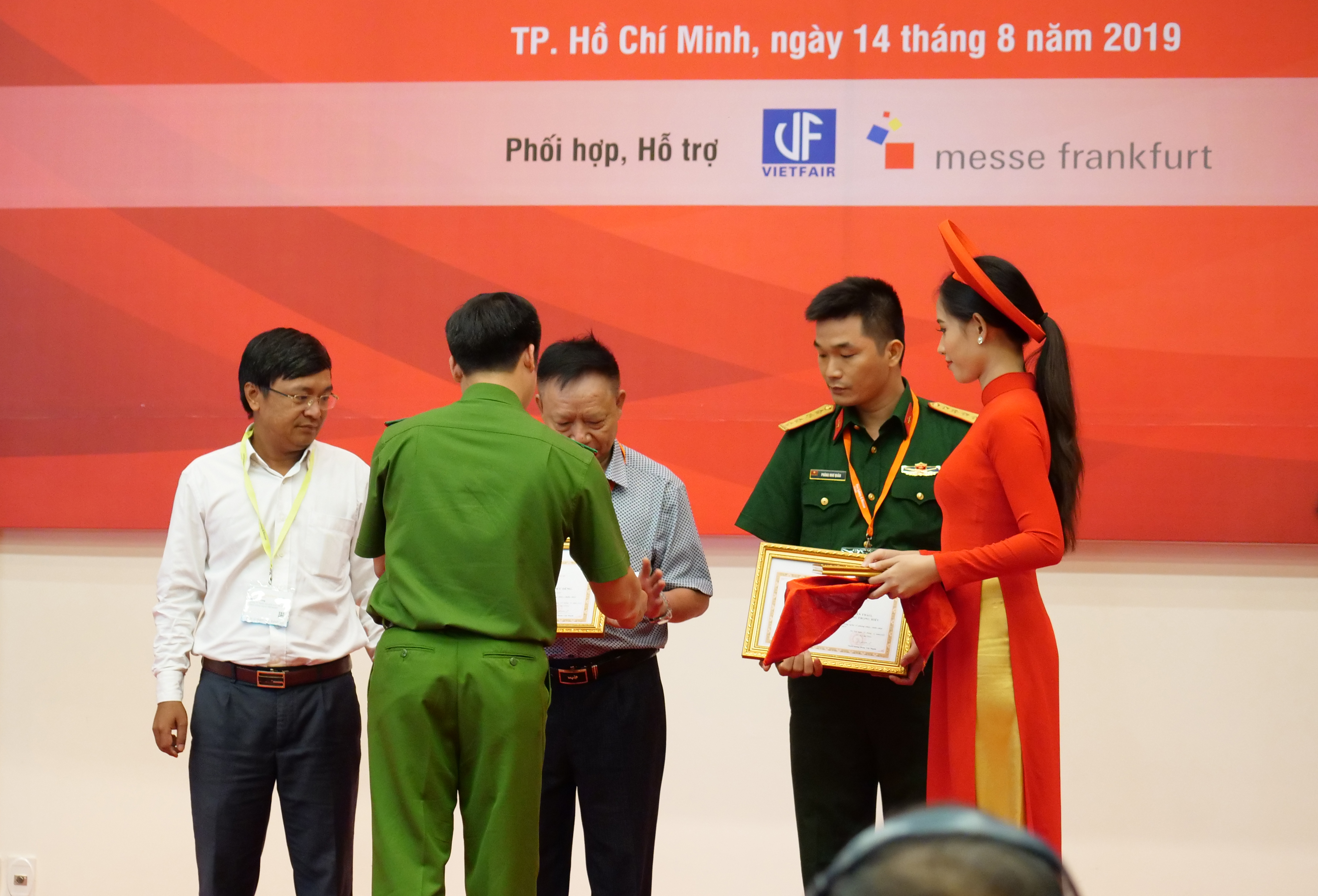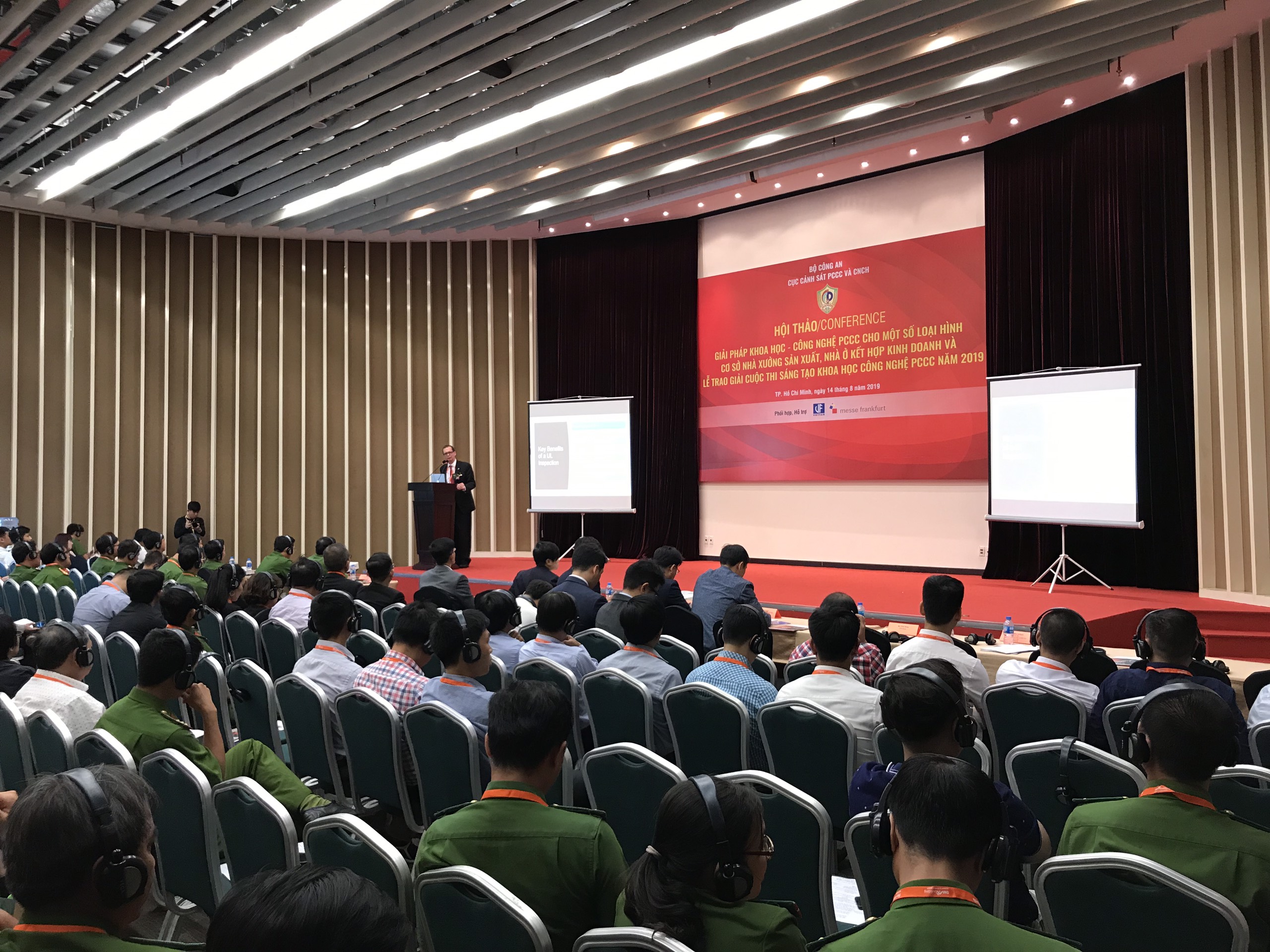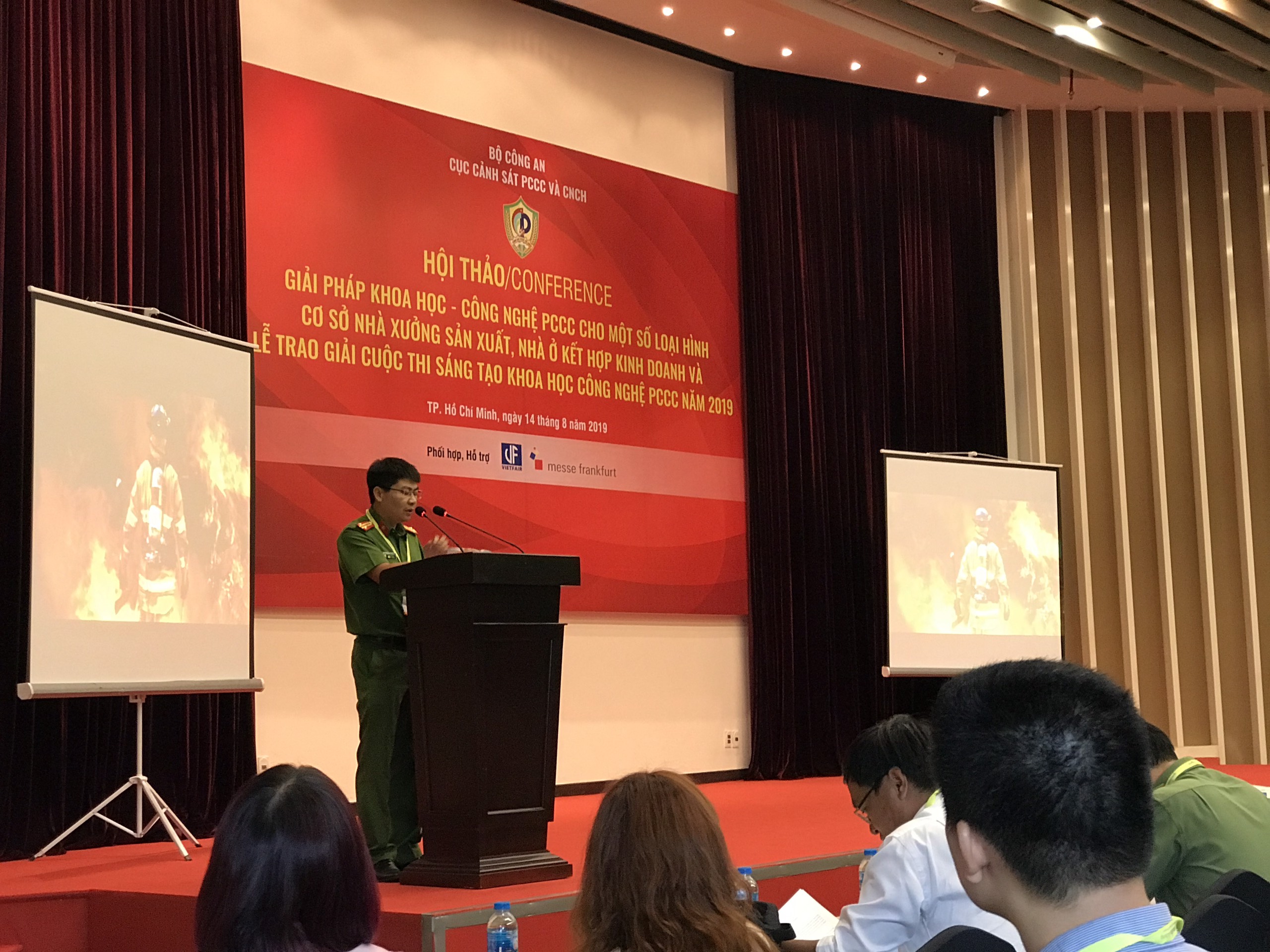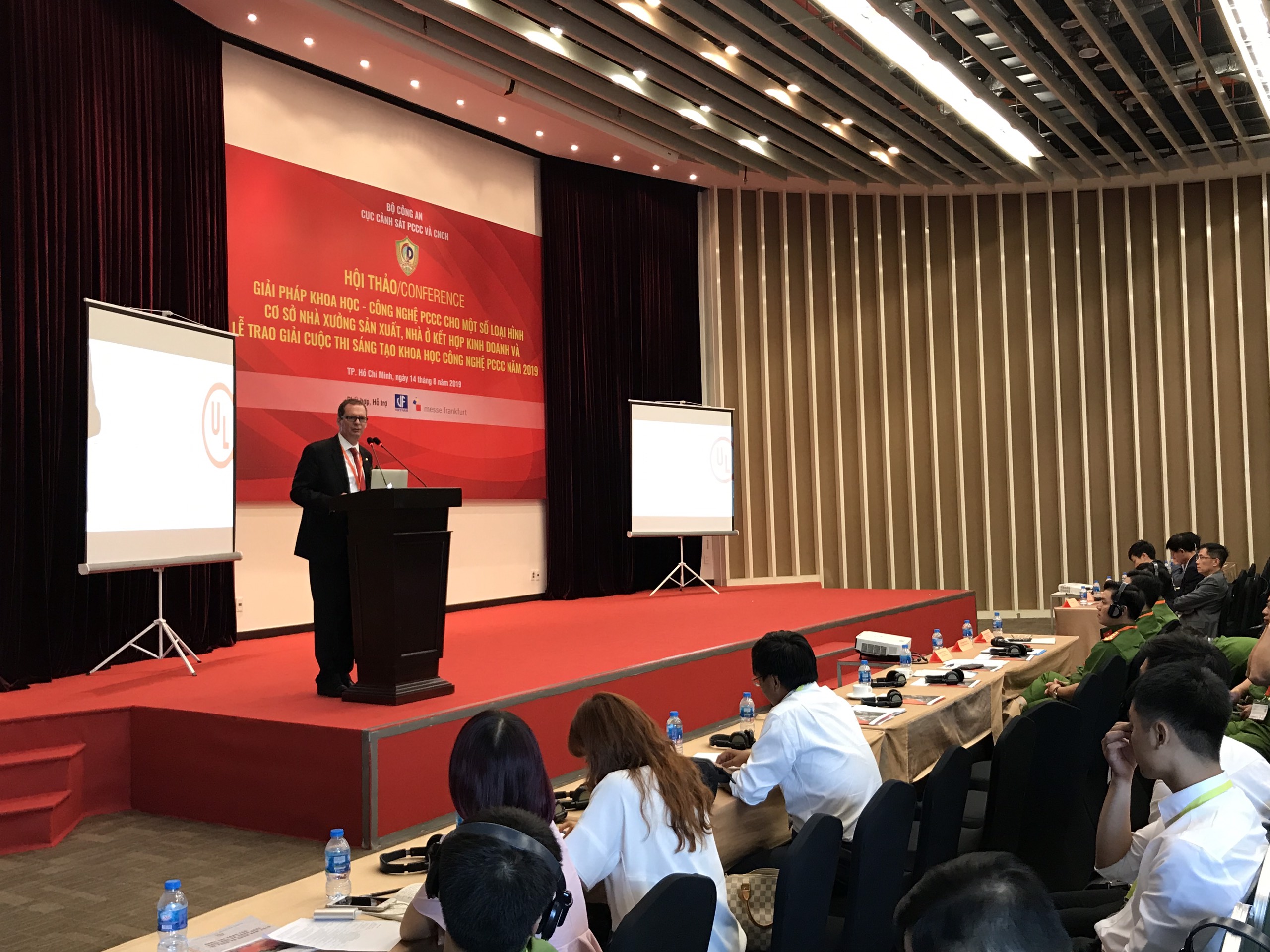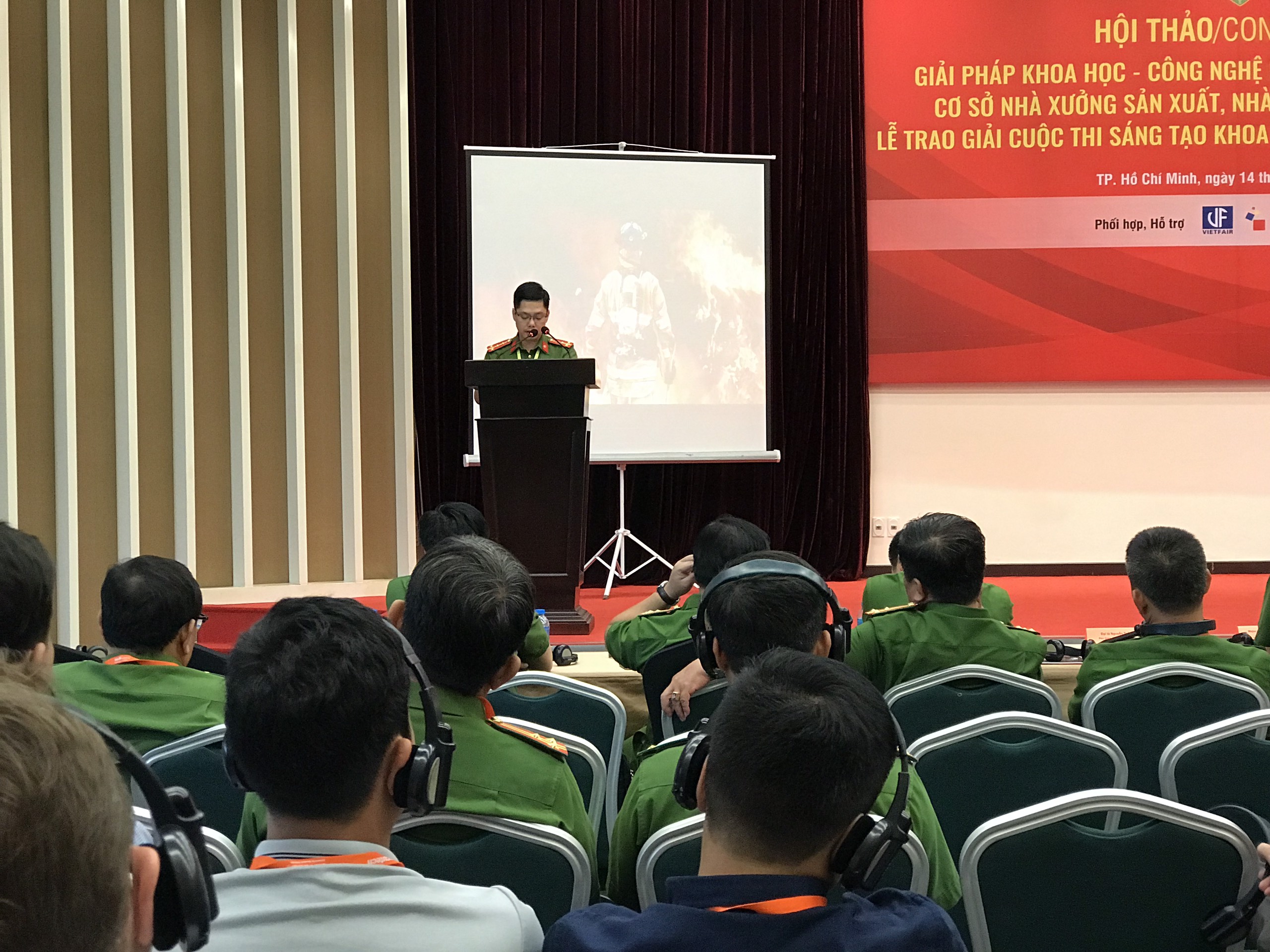 Smart Factory Conference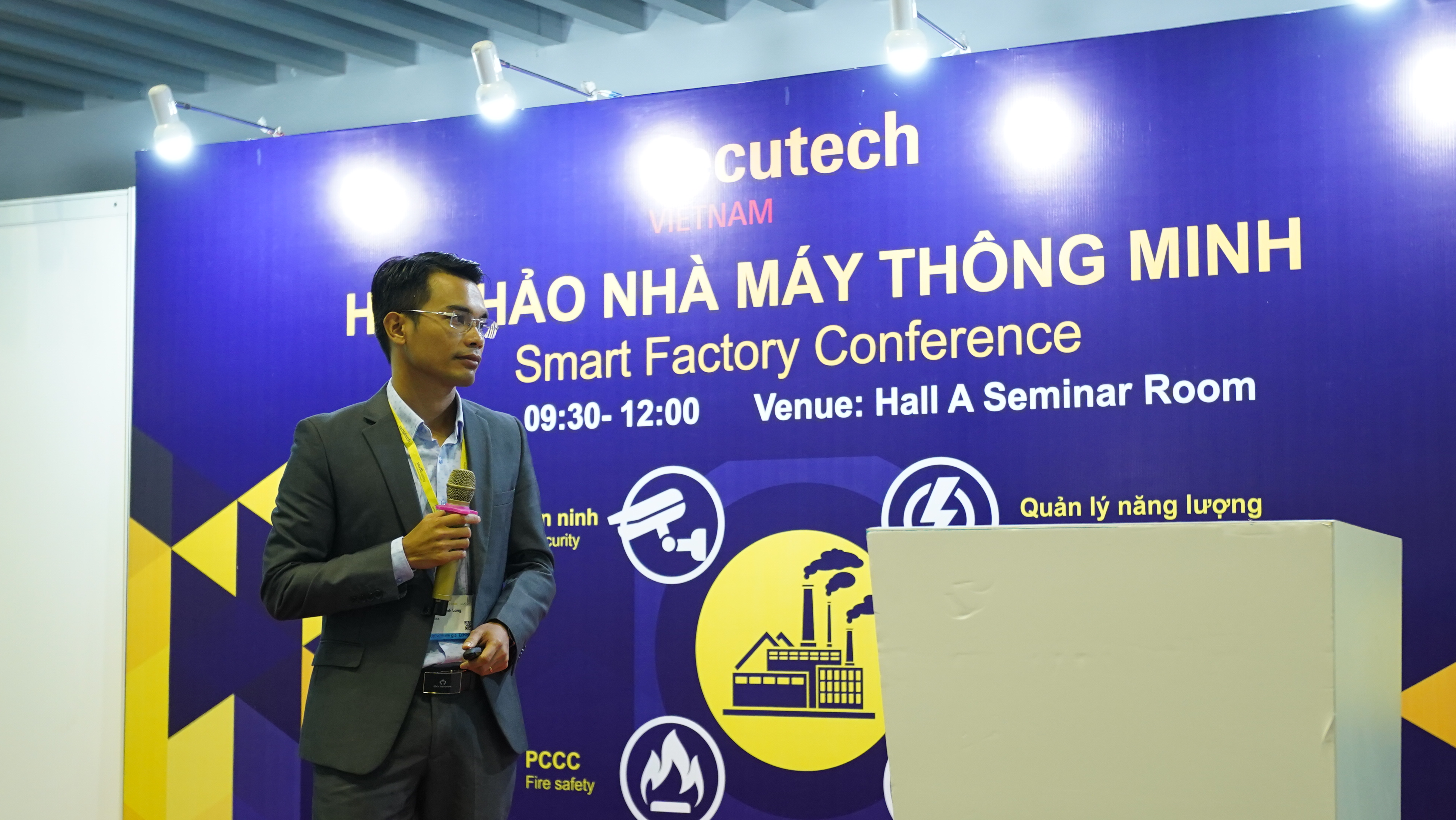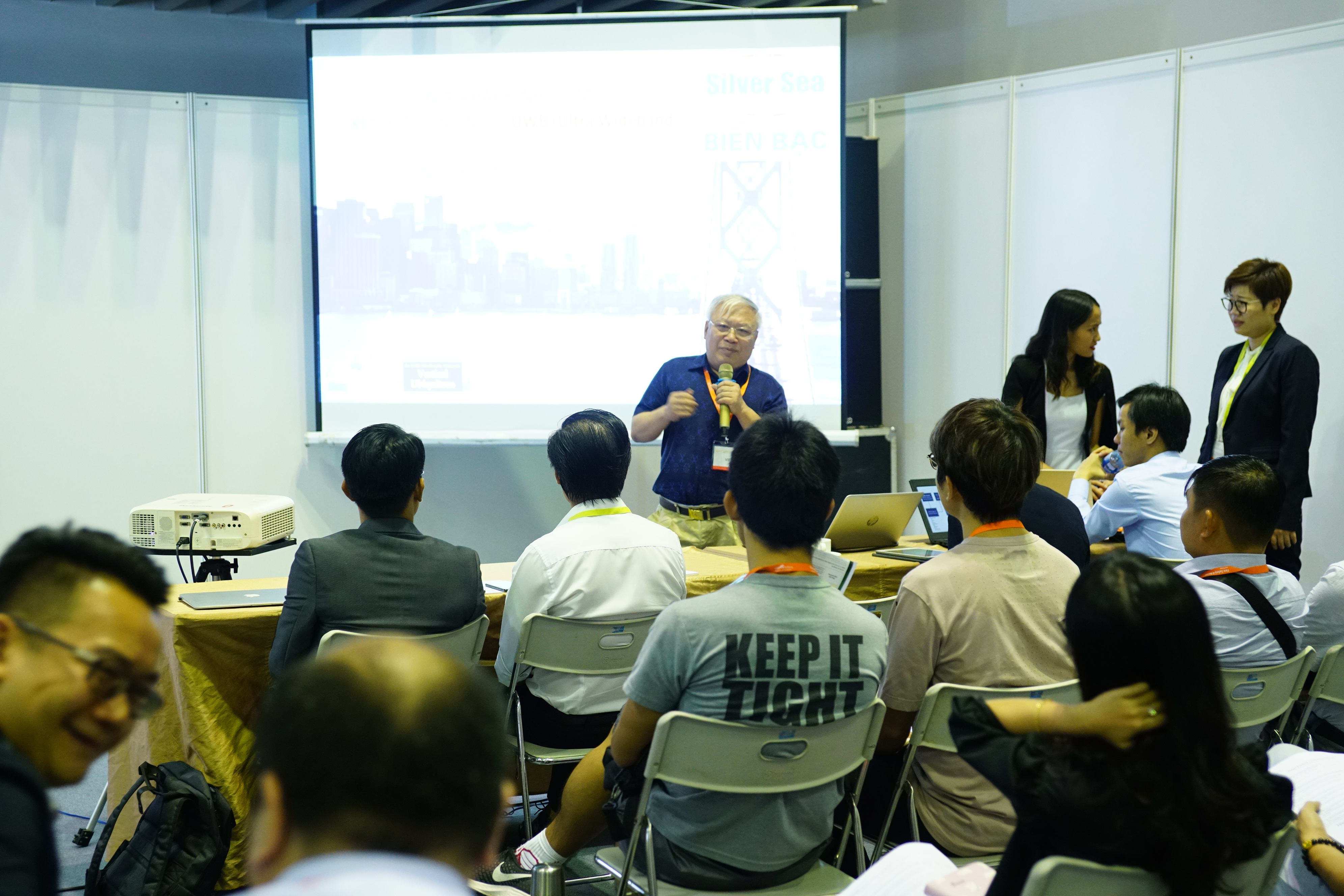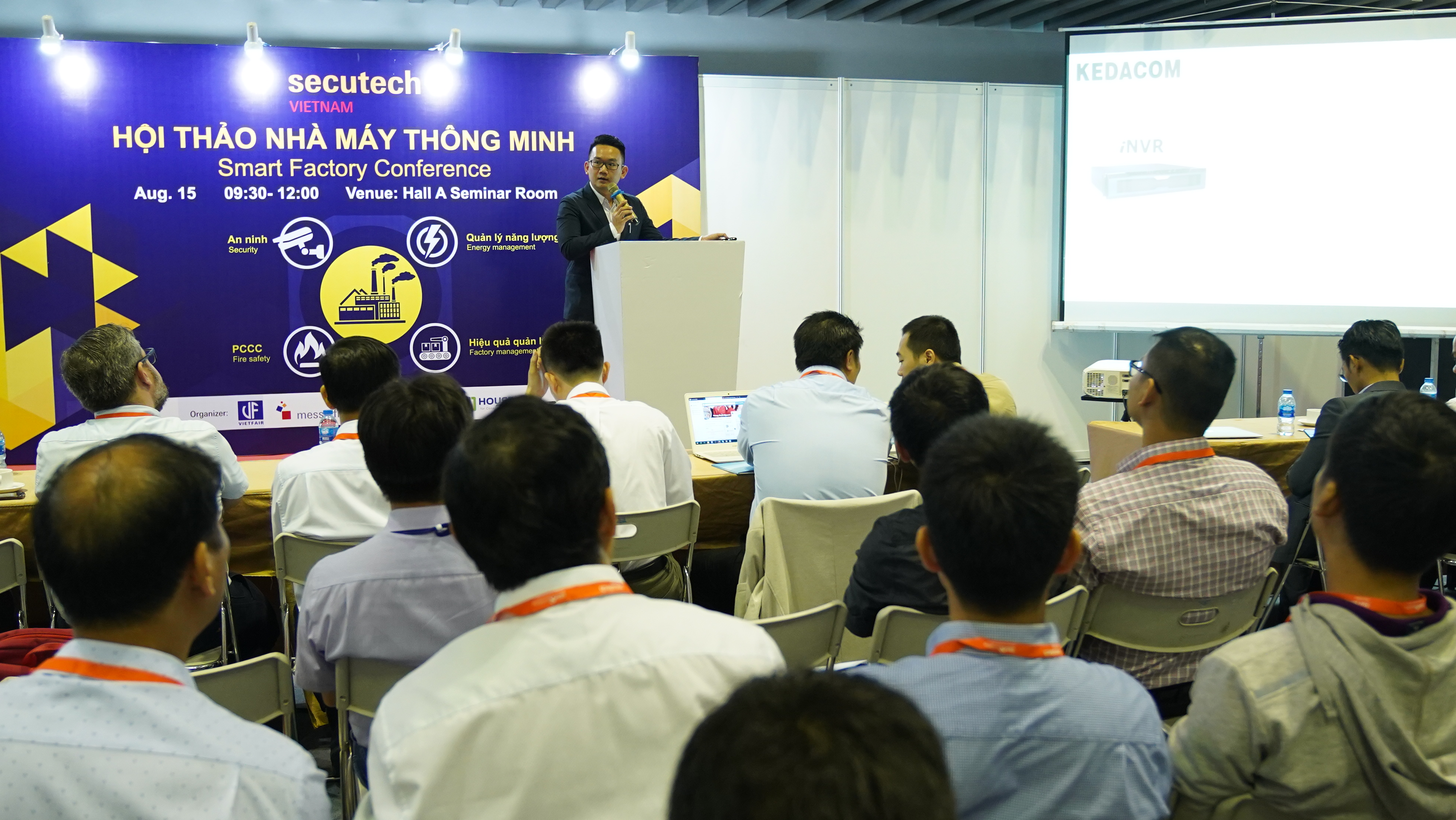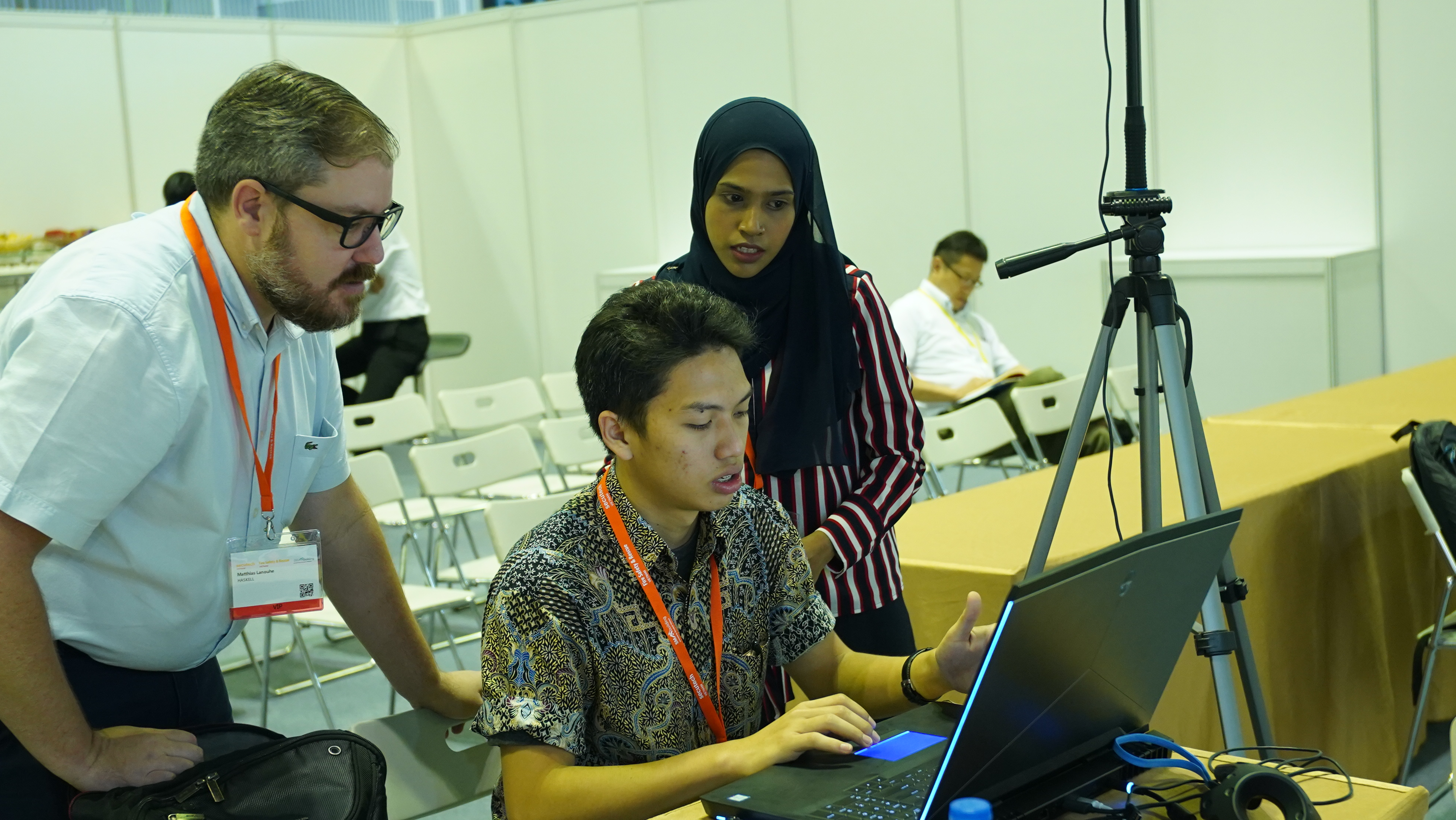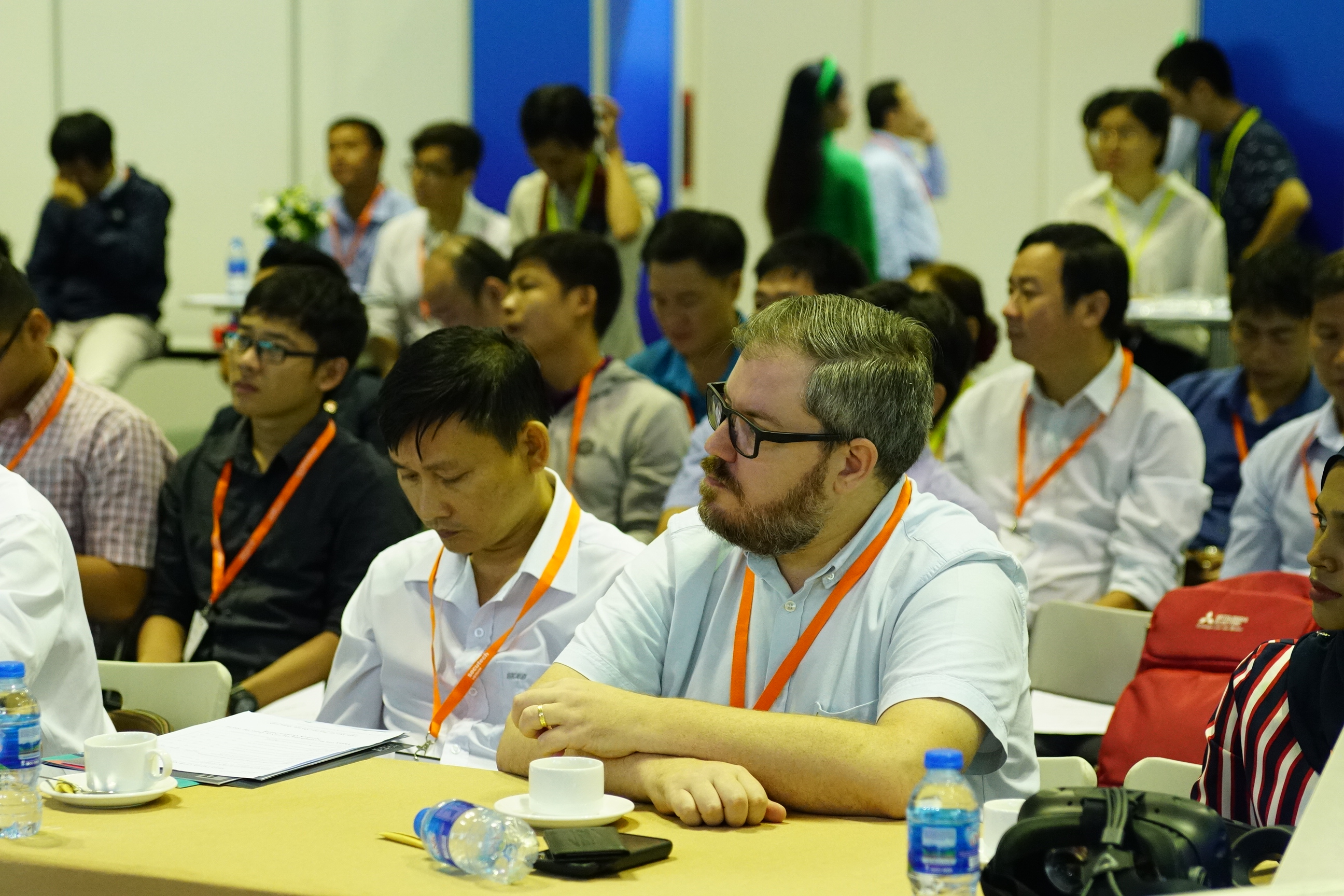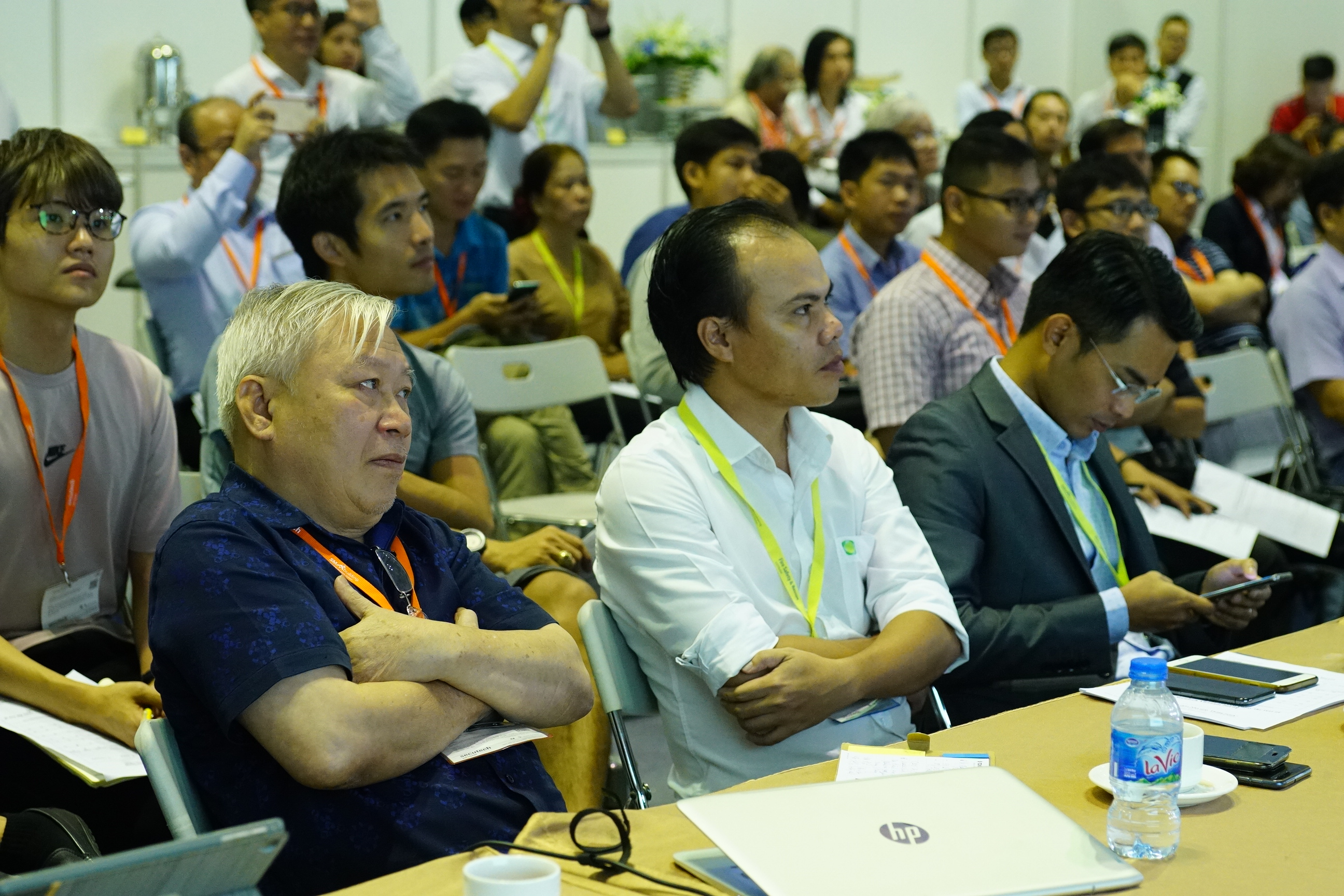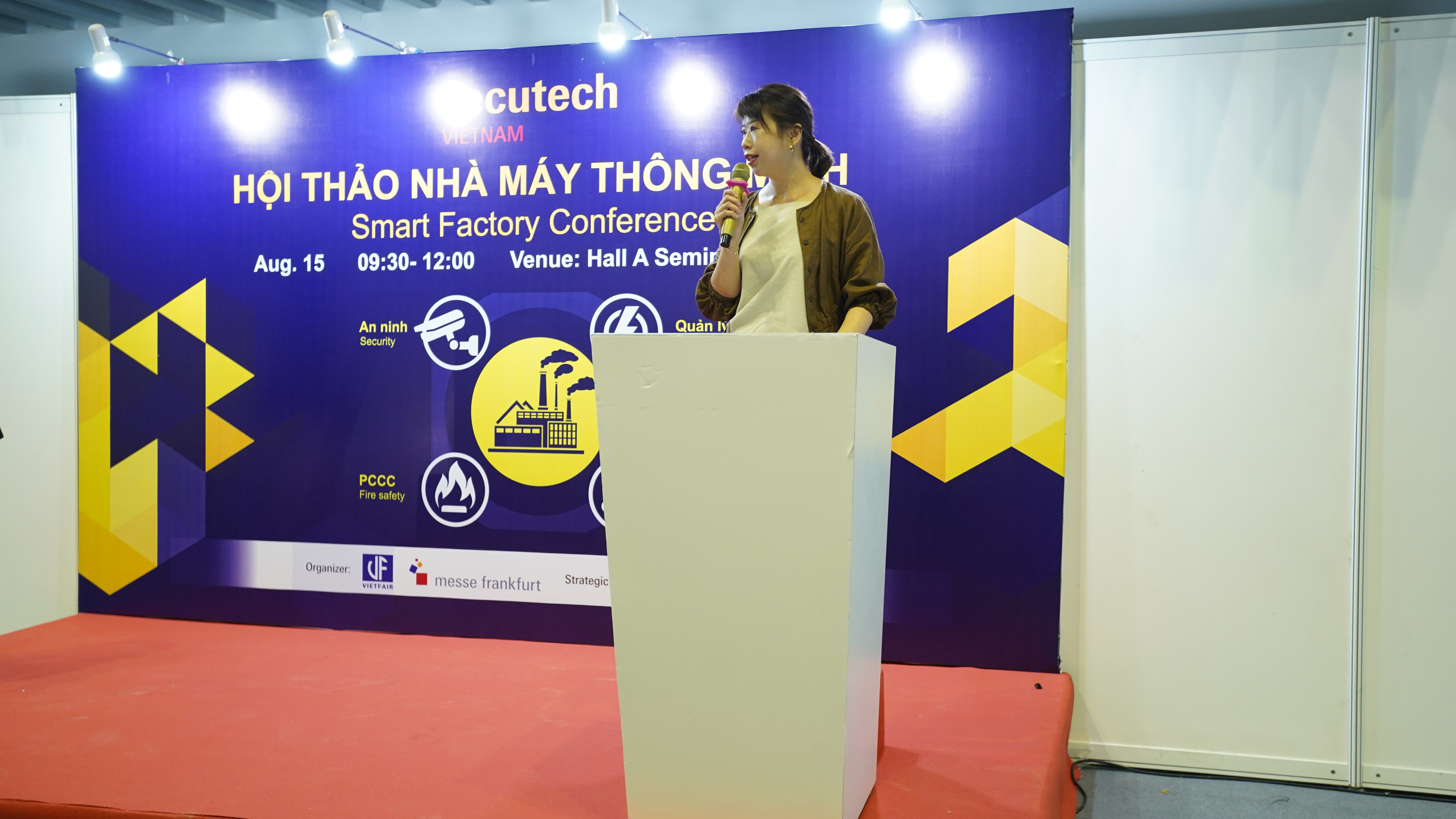 Satori Factory Tour
Visitors who have signed up for the tour went to the Long Hau Industrial Park and visited the Satori Factory to learn about the operation of producing drinking water bottle.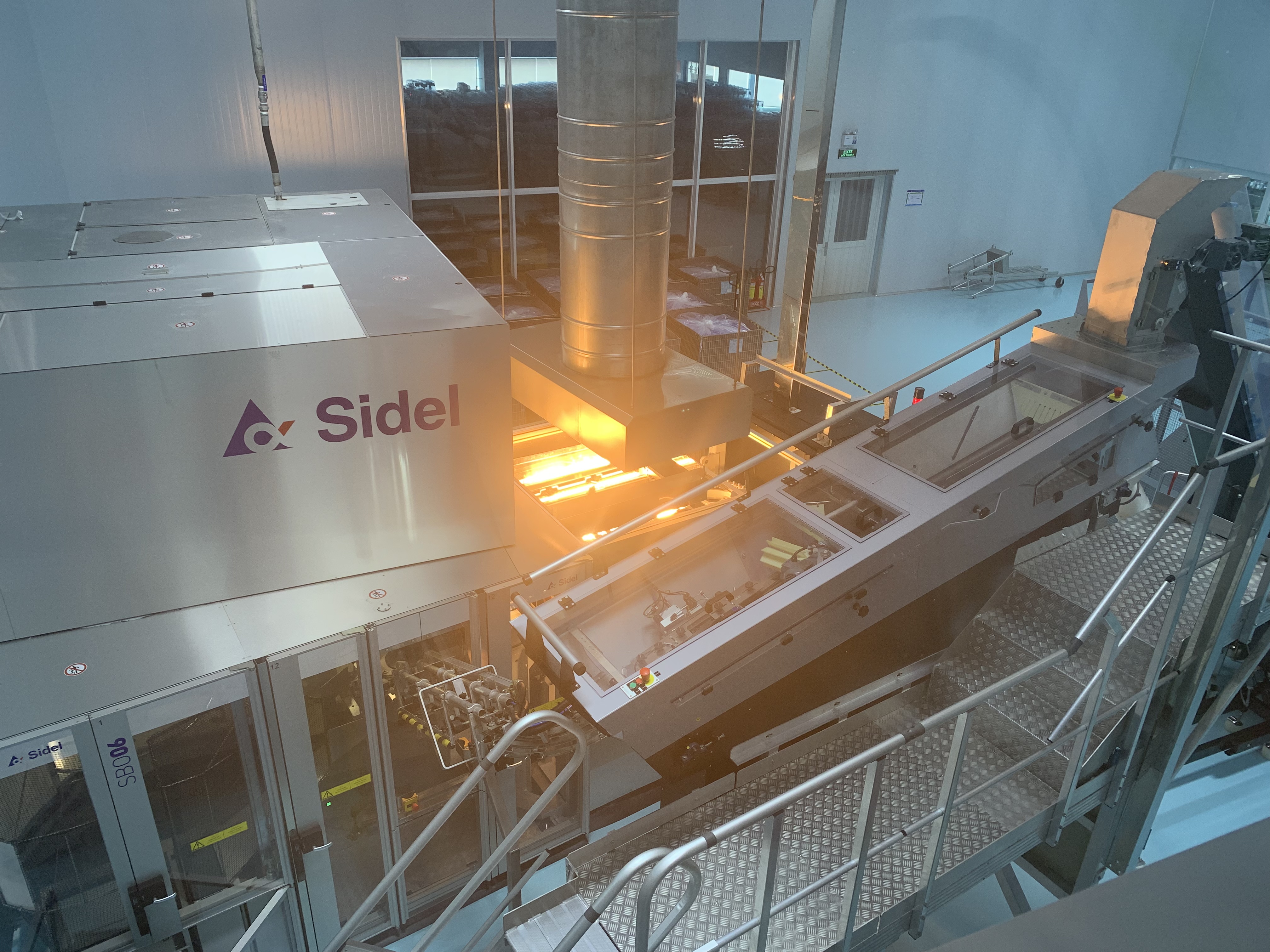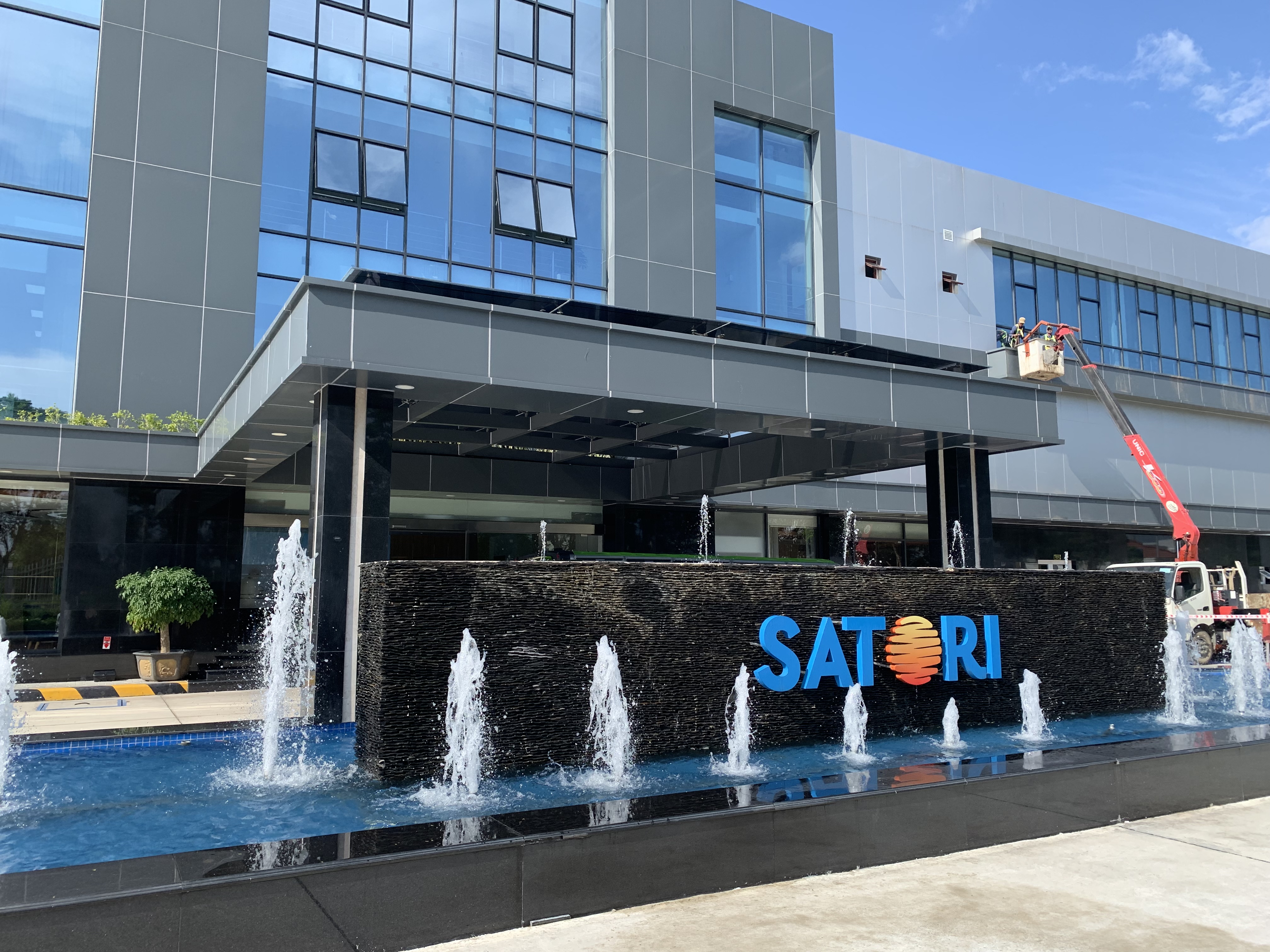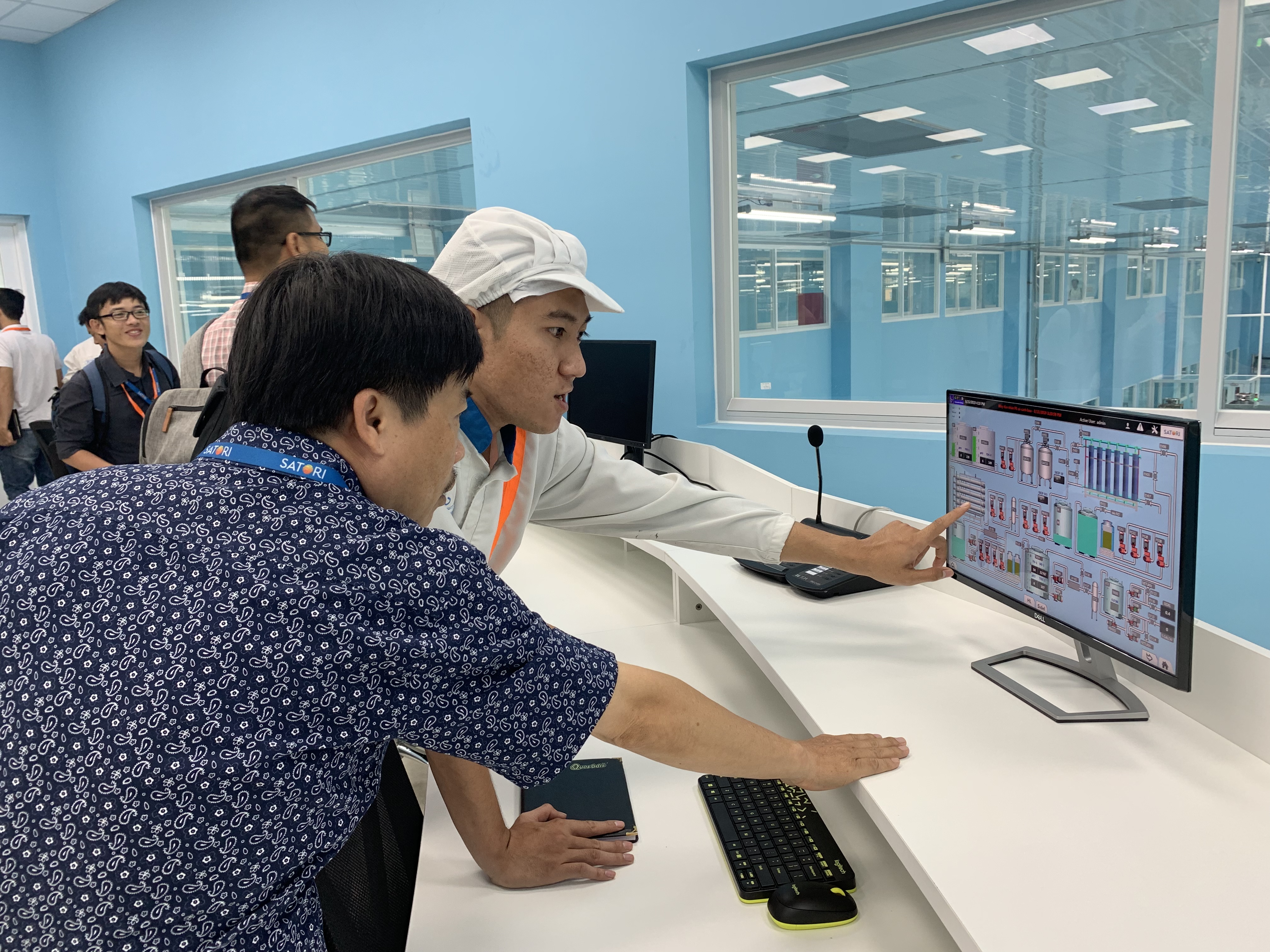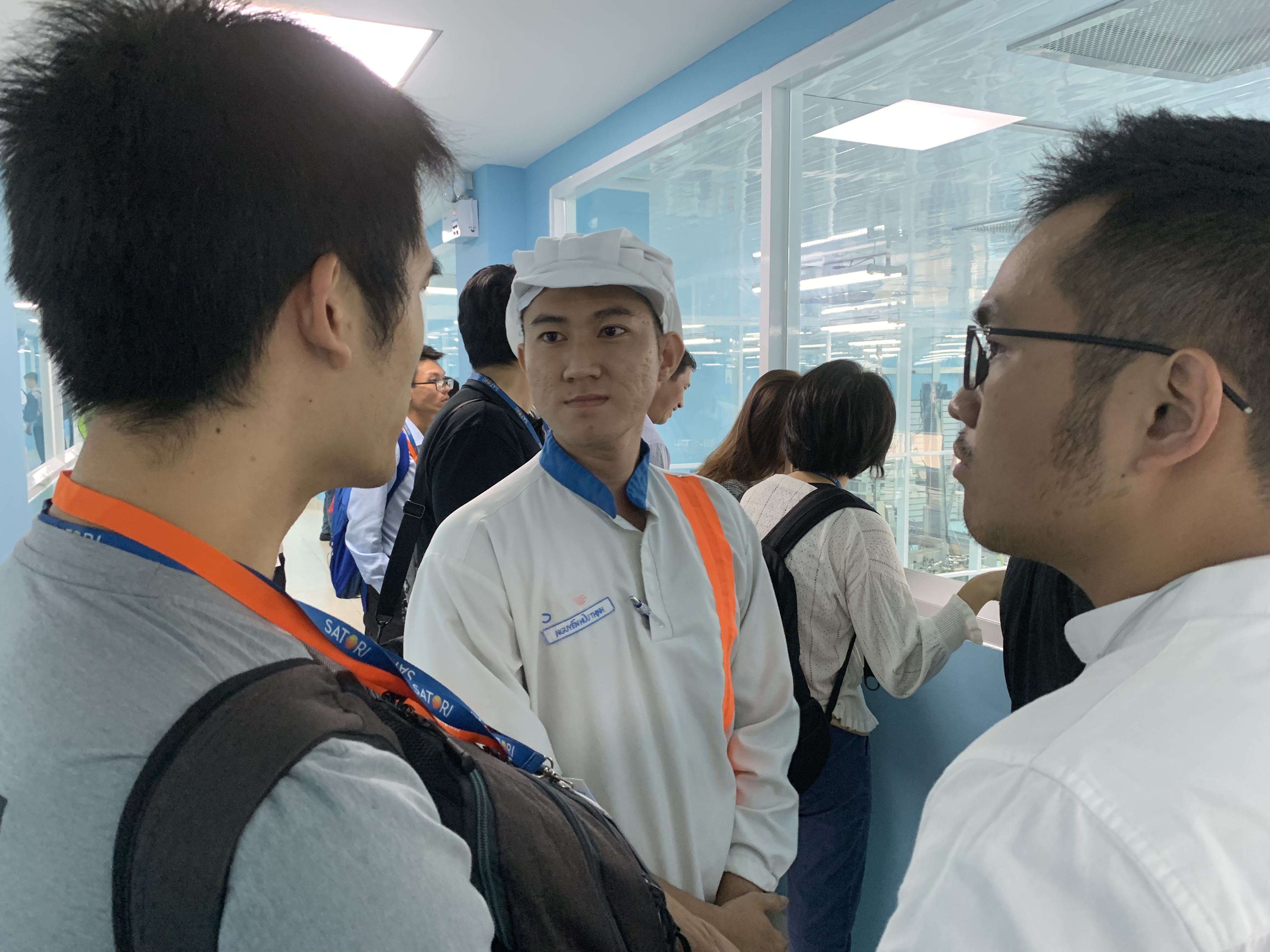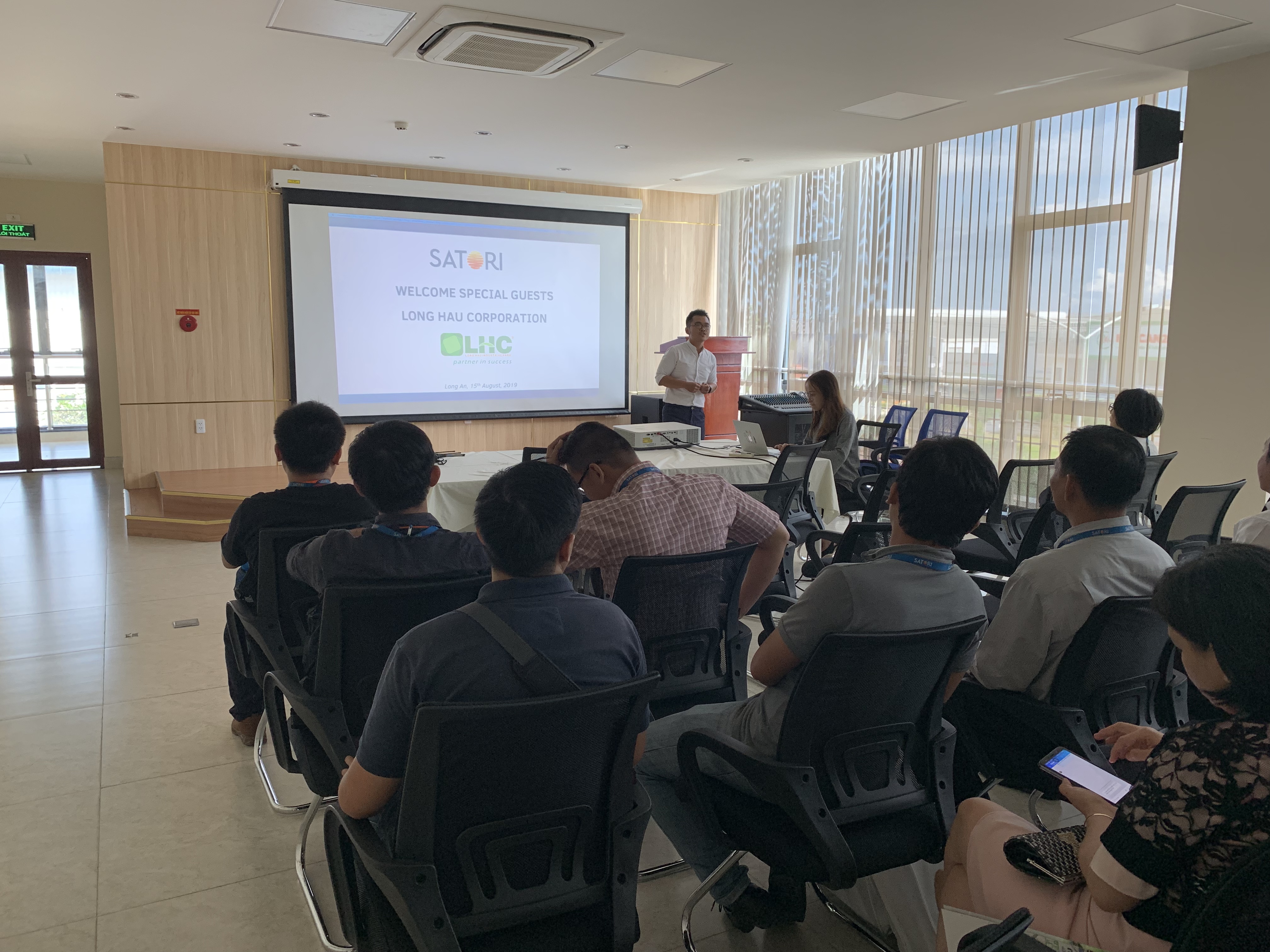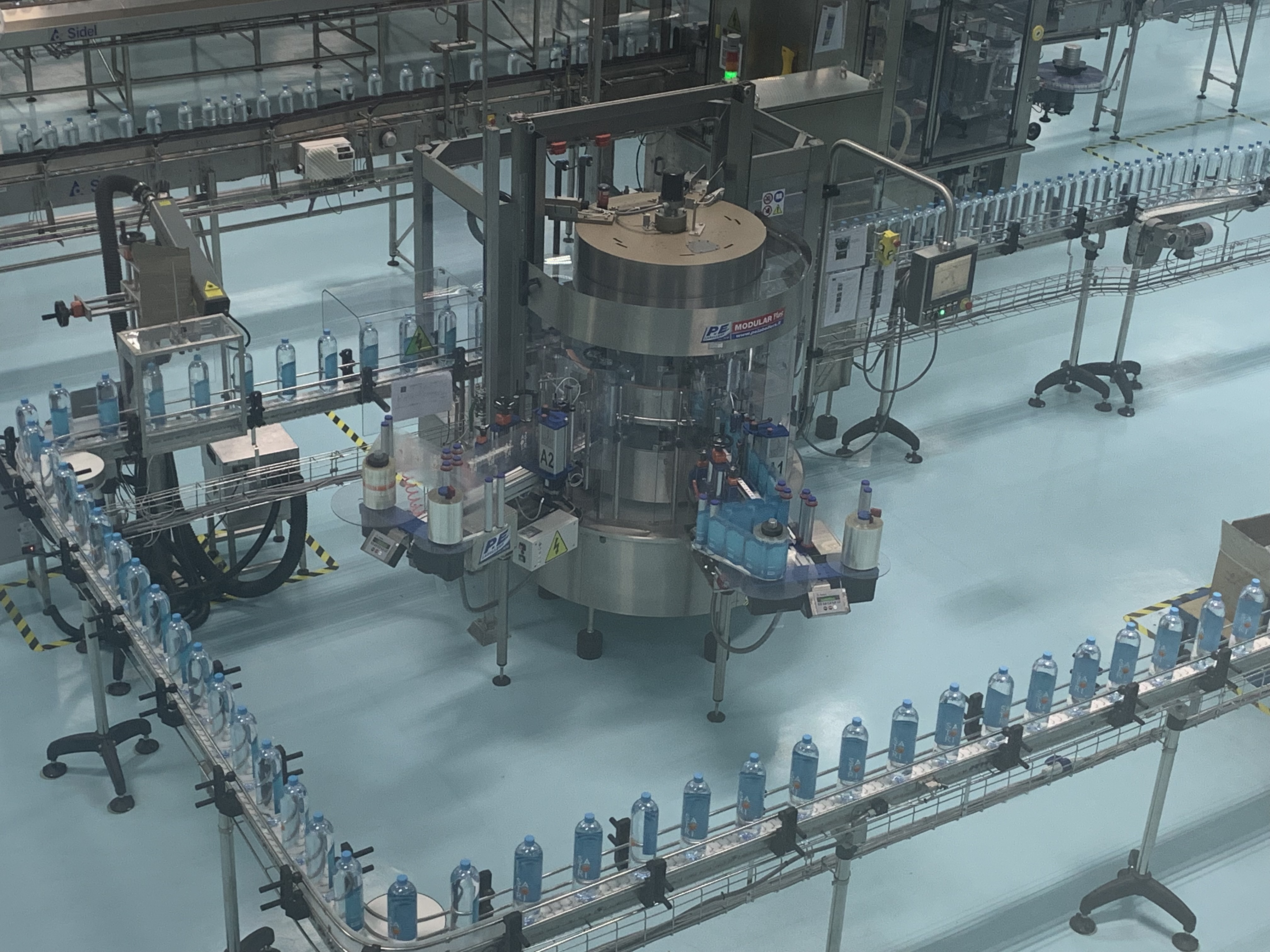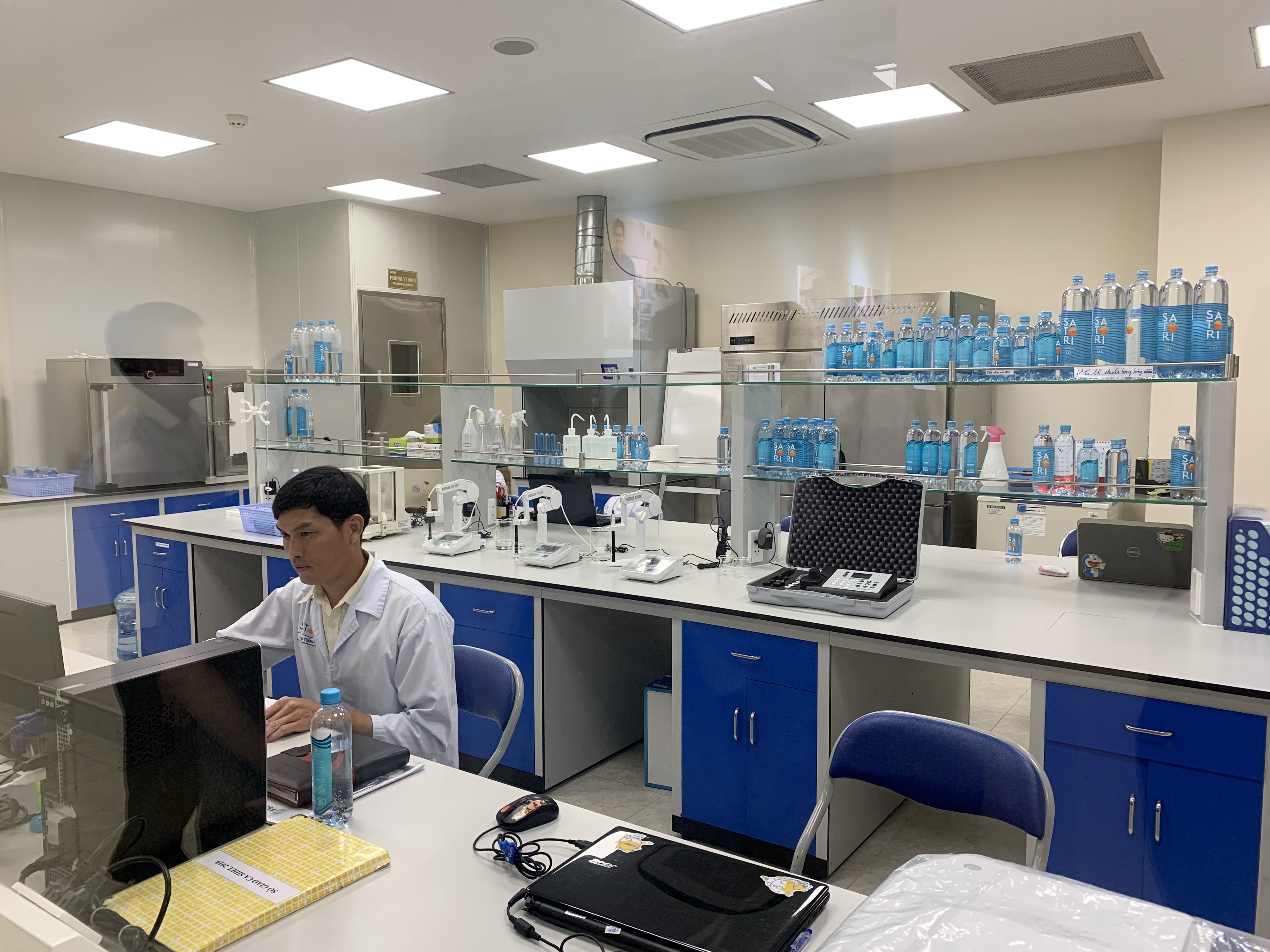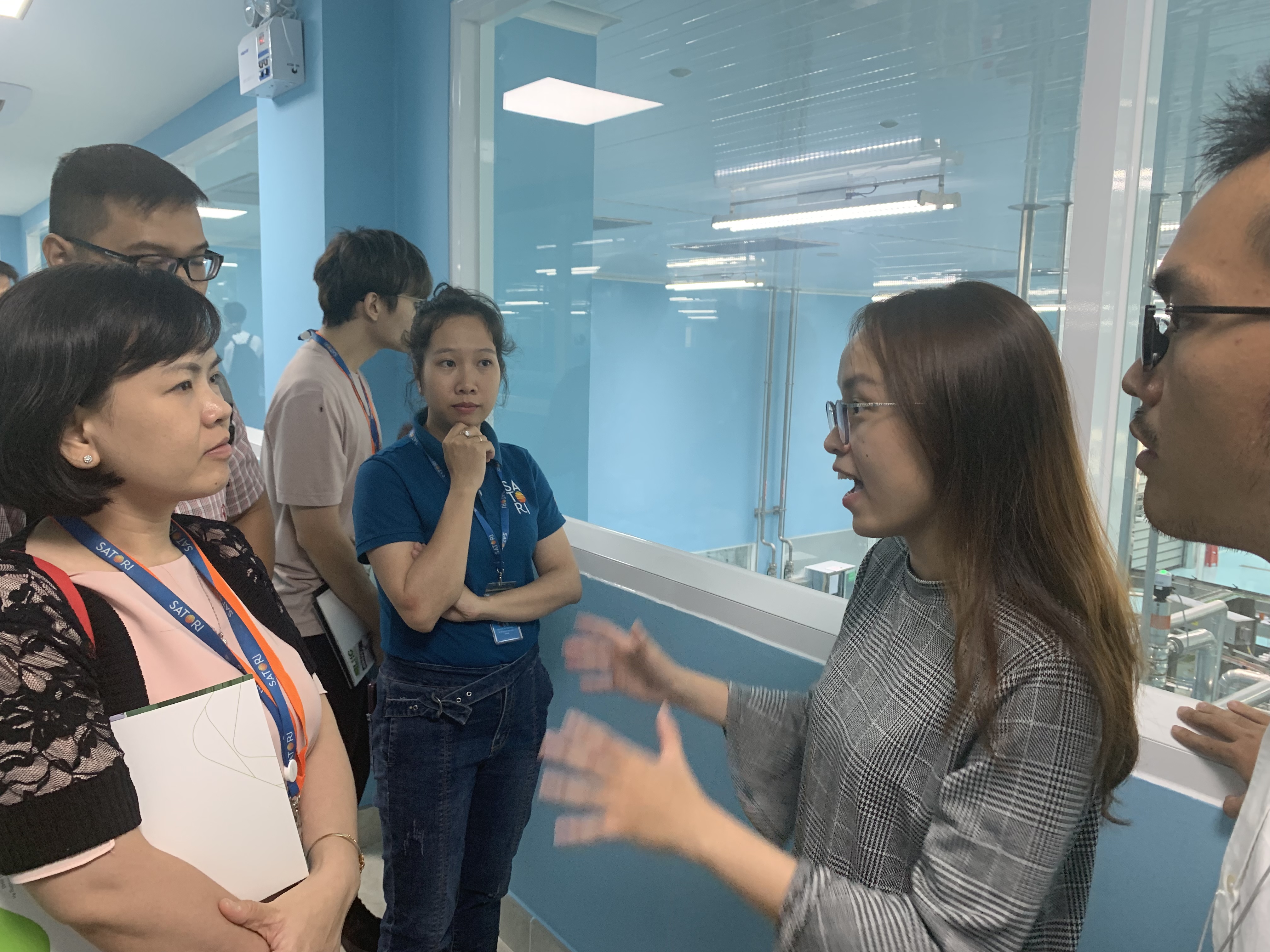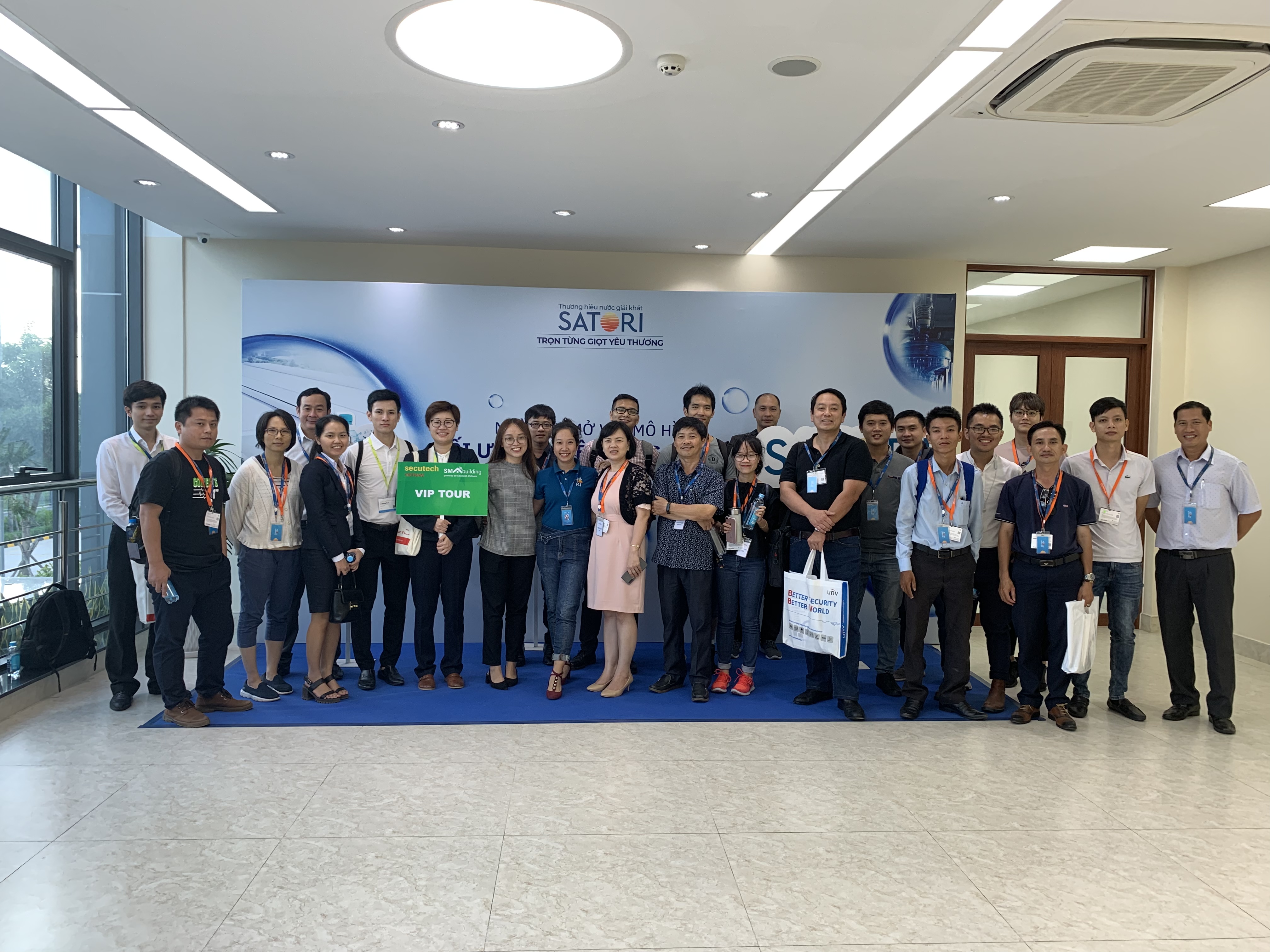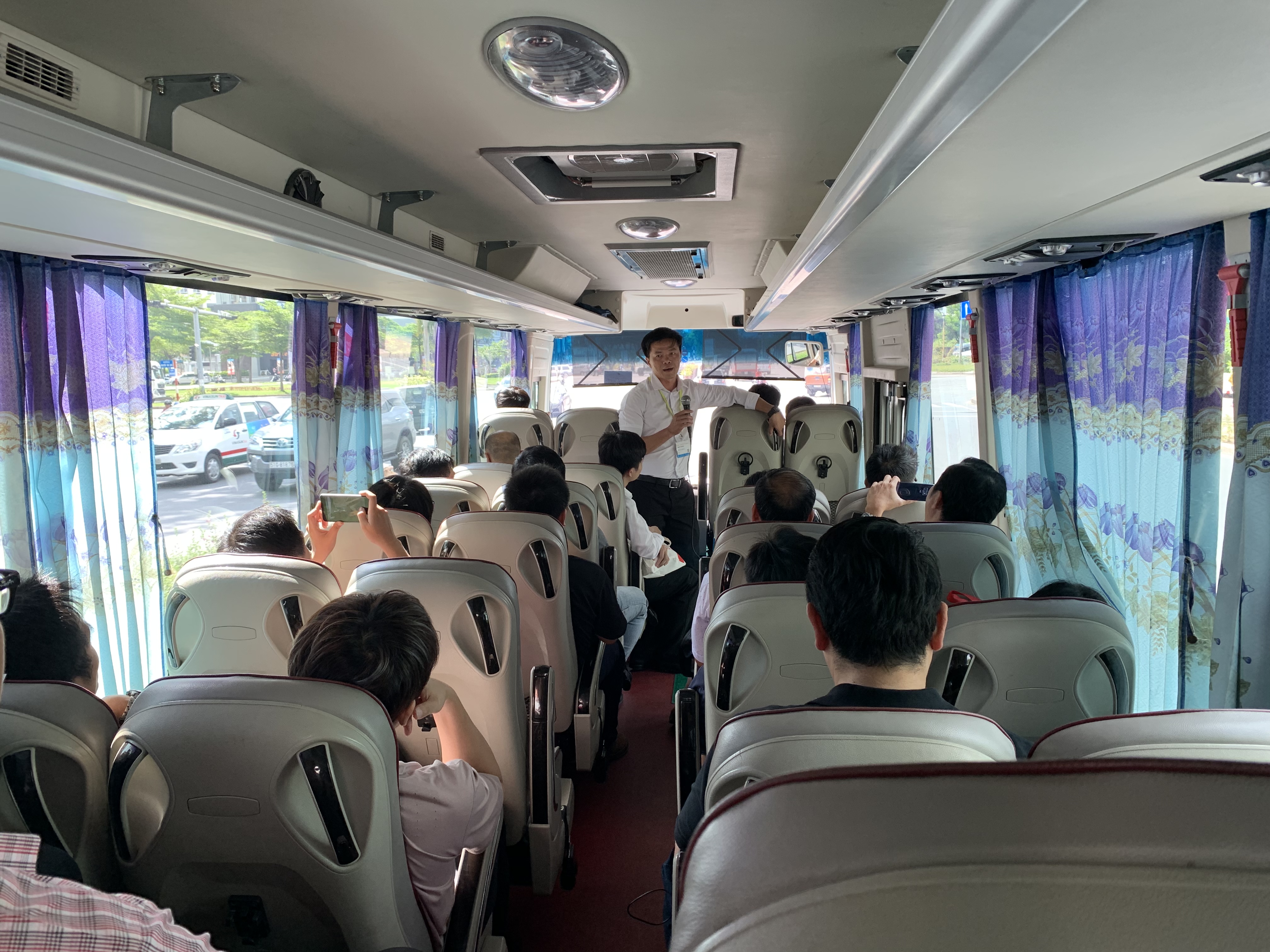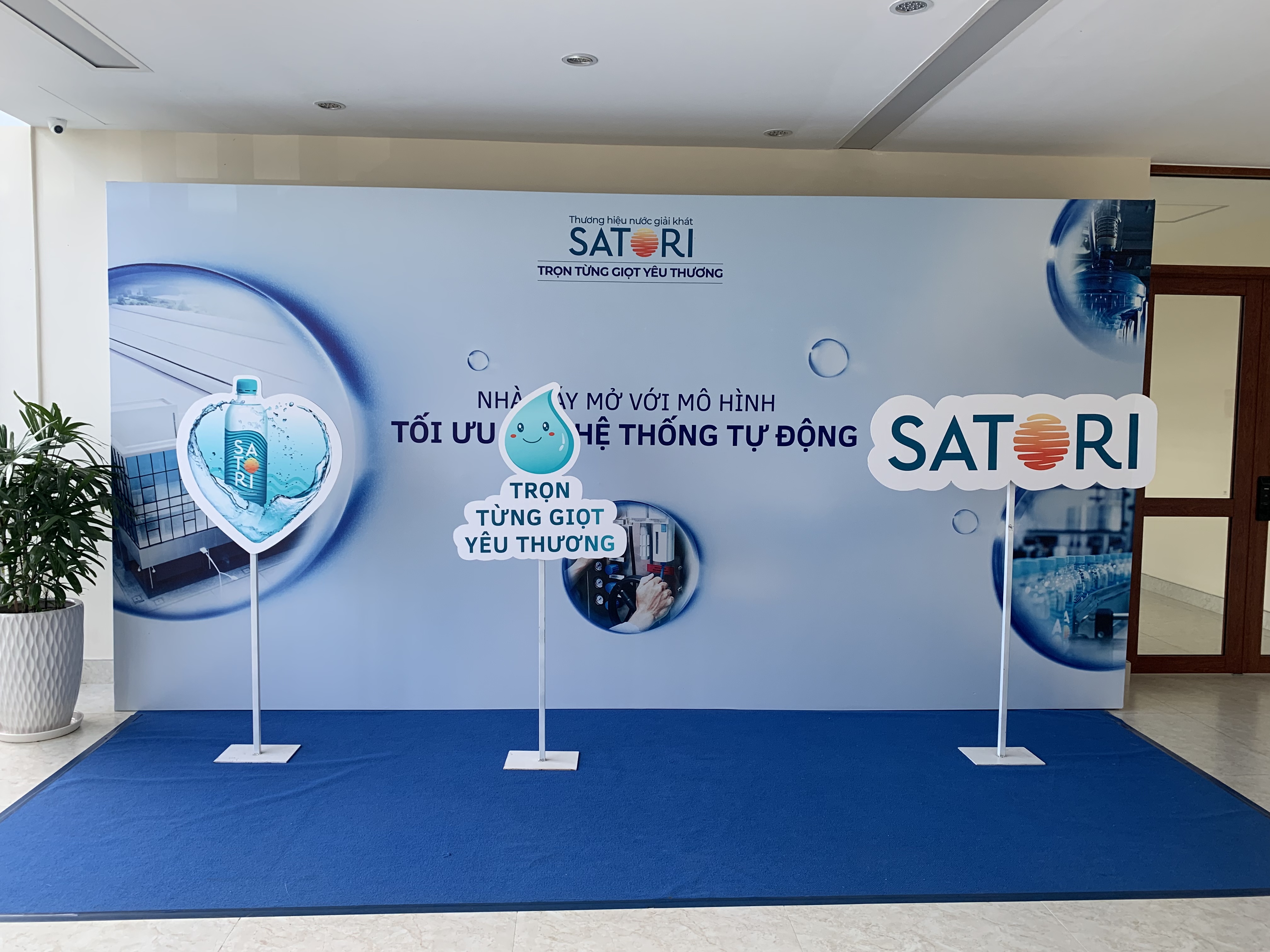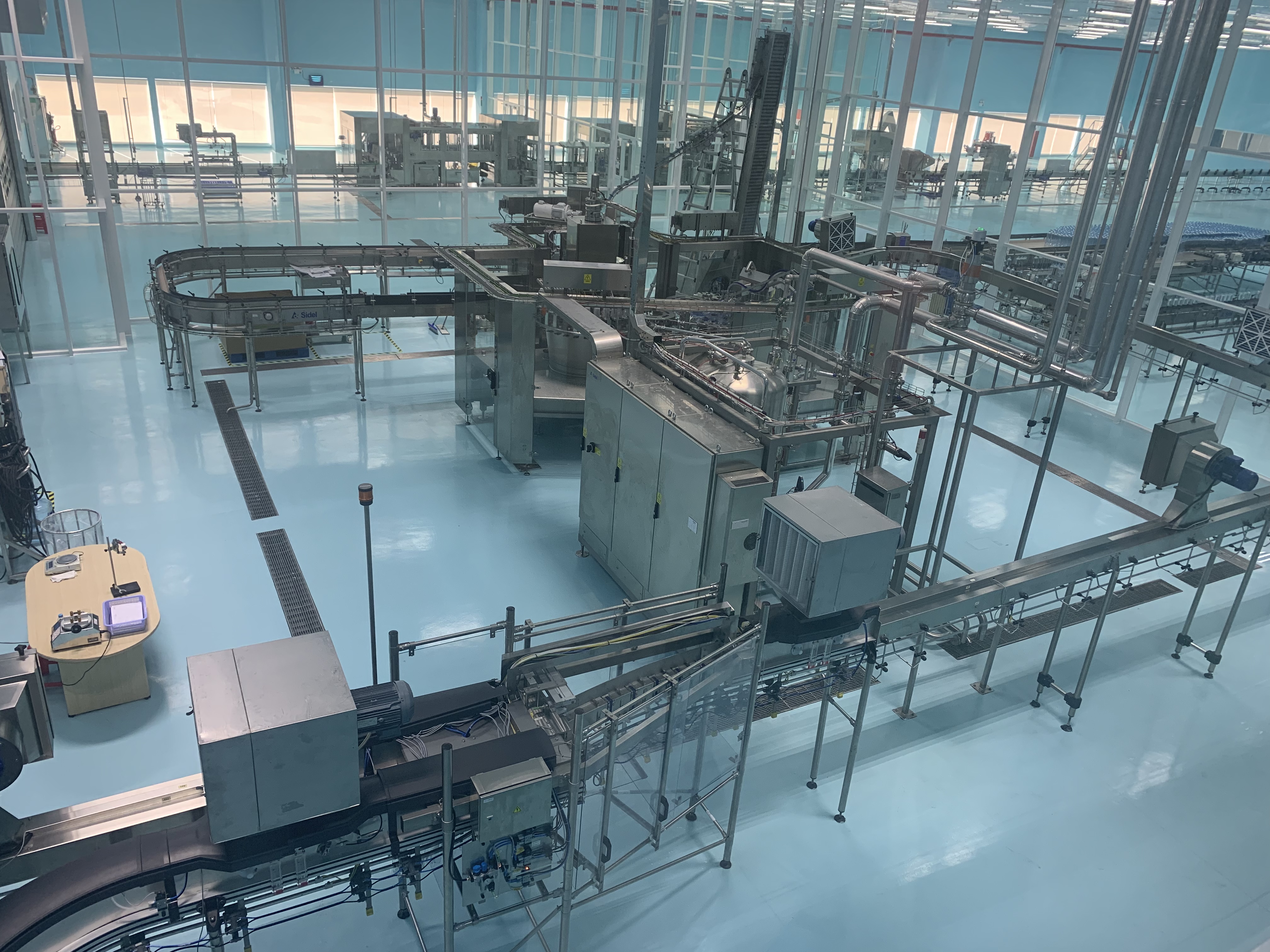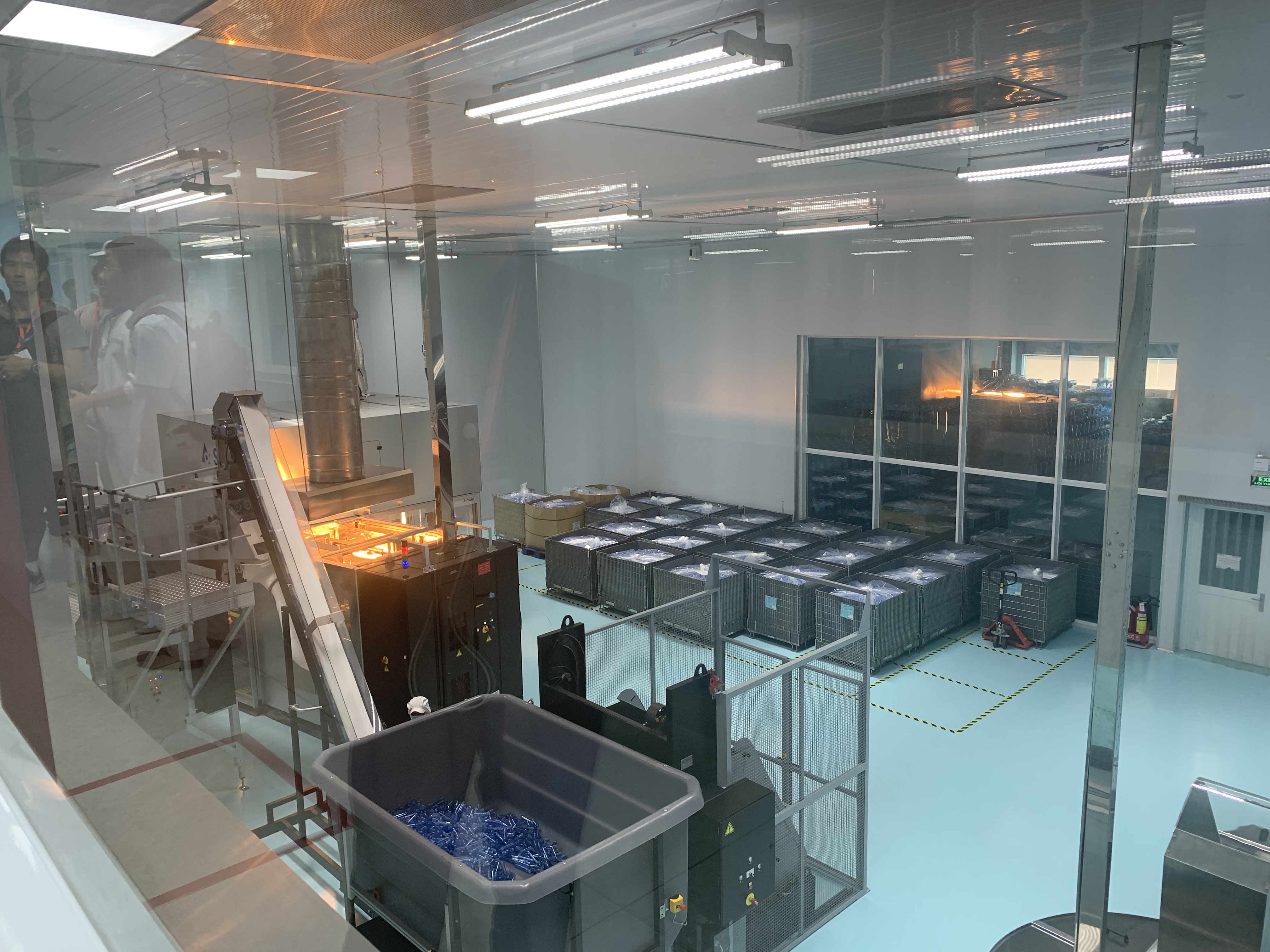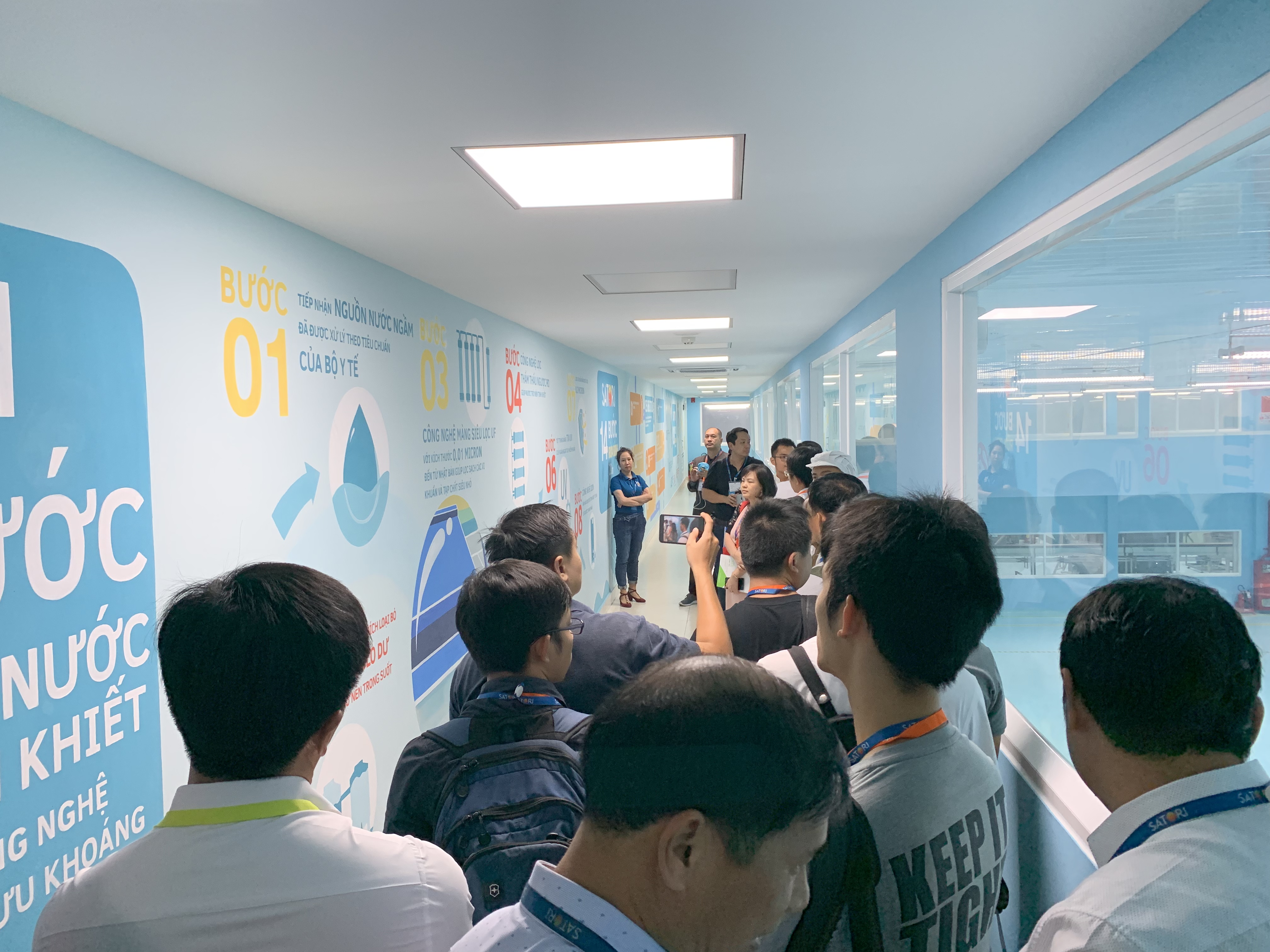 Interview with Exhibitors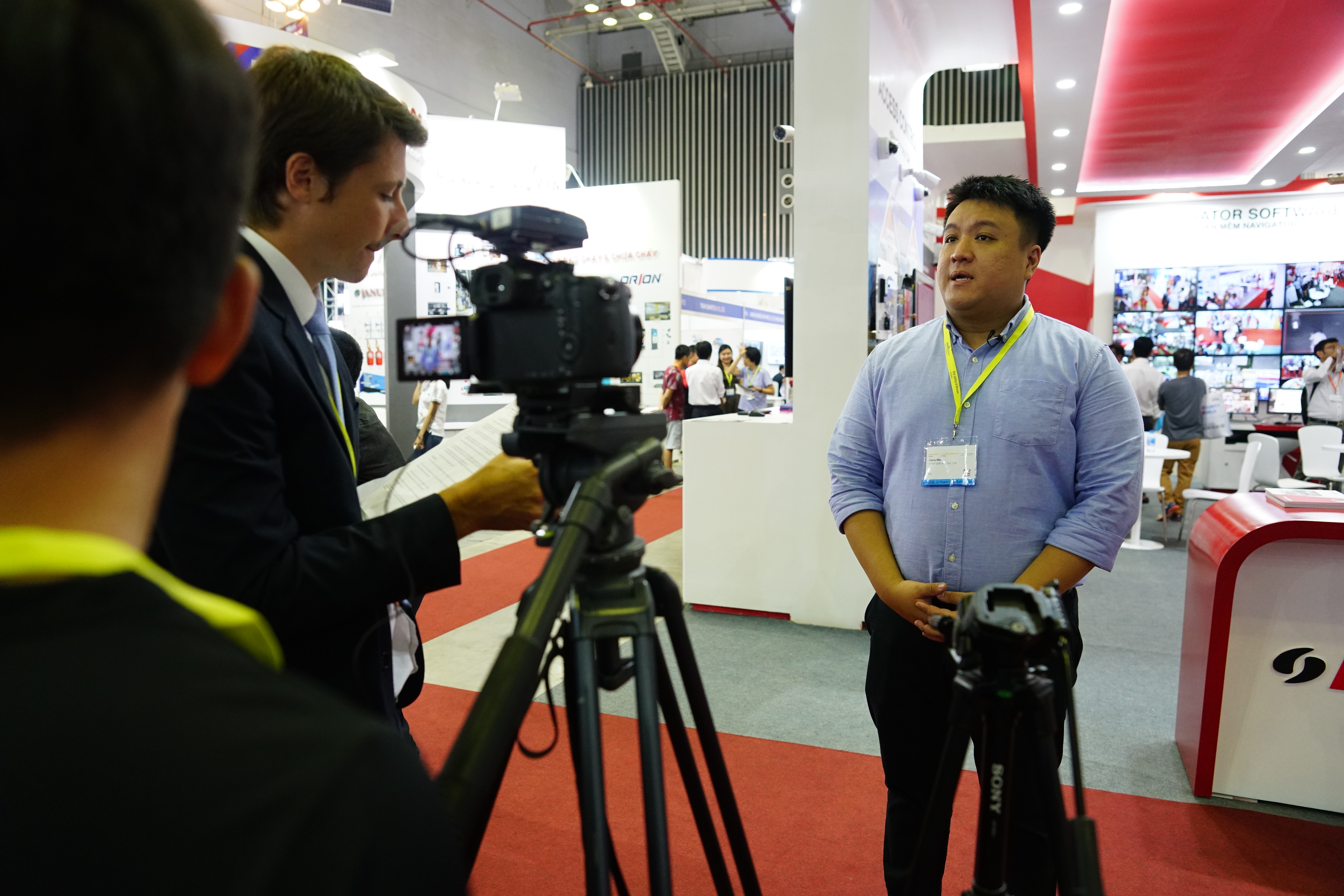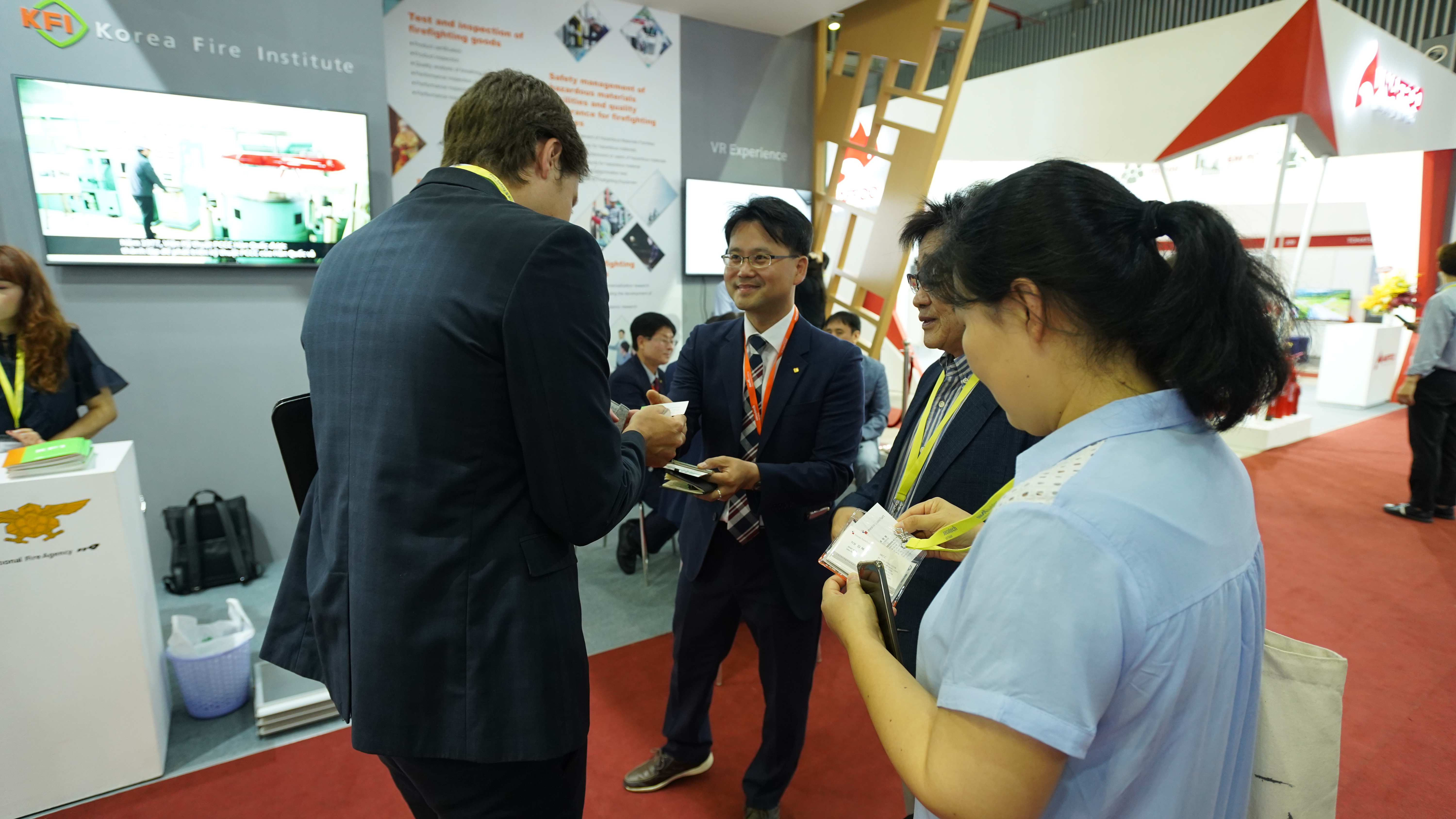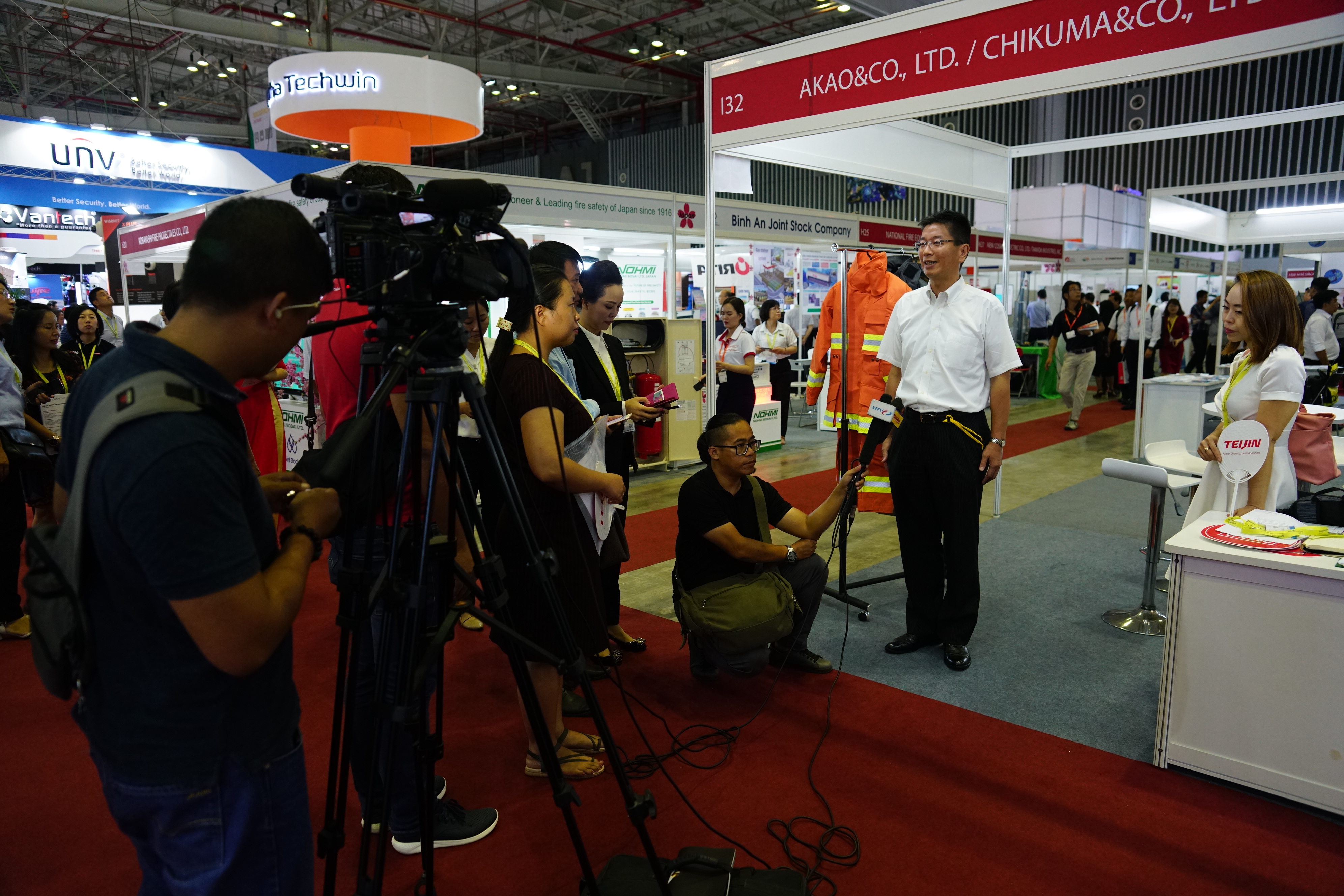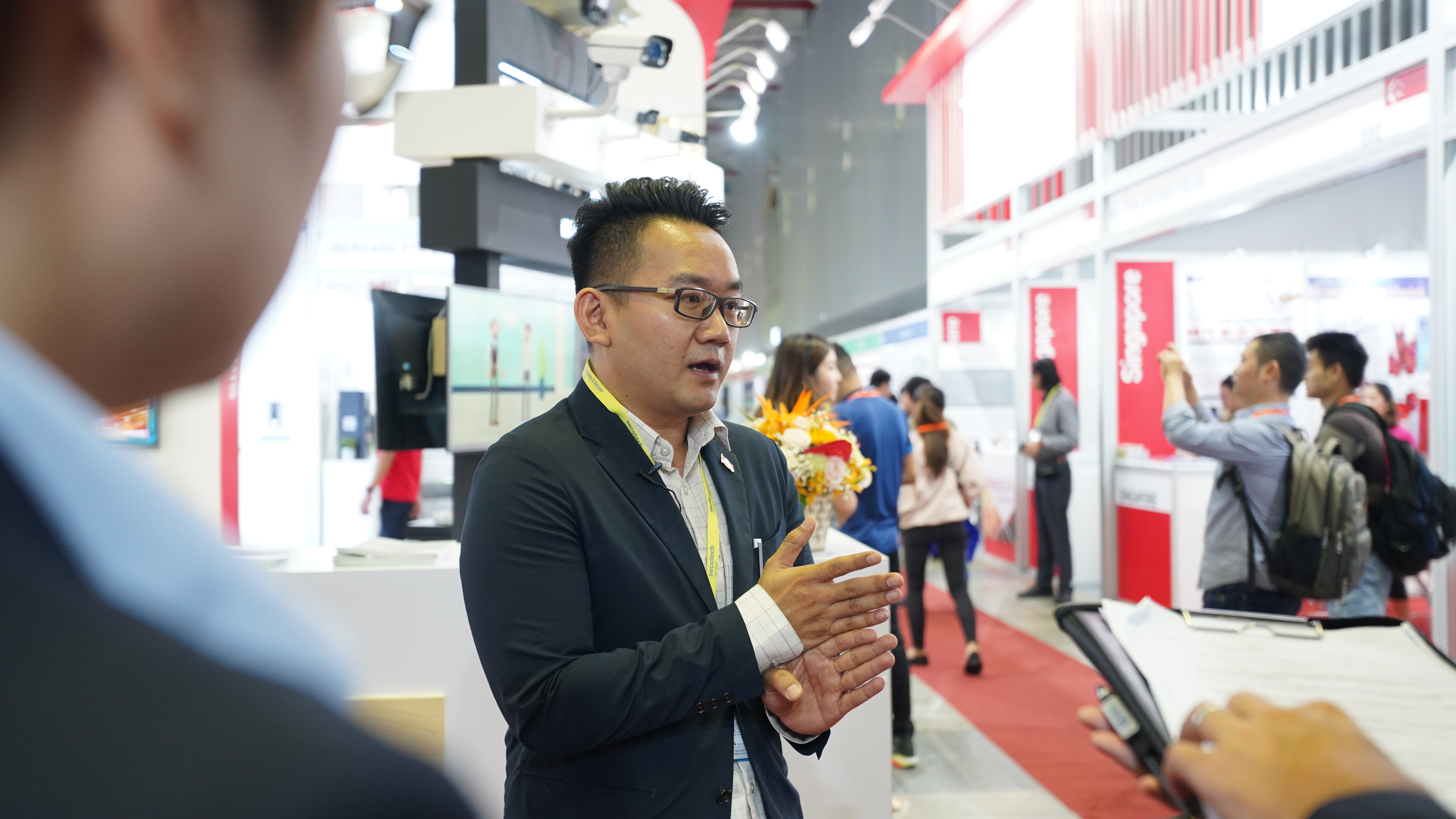 Gala Dinner
After the first day of the show ended, Secutech Vietnam hosted a Gala Dinner for exhibitors and supporters to thank their participation in the fair.