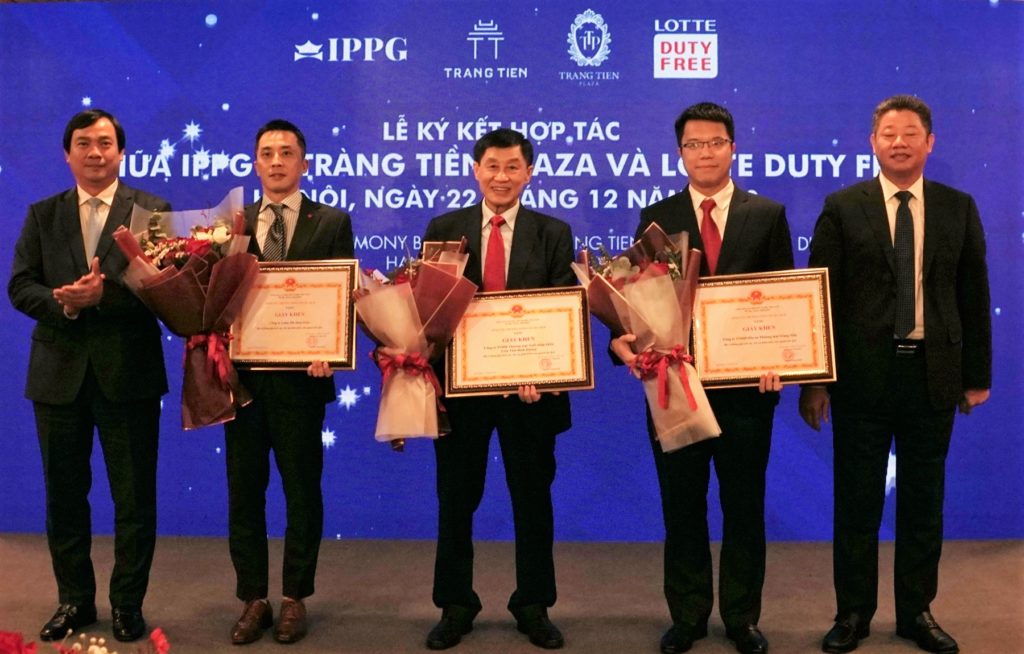 South Korean travel retail giant Lotte Duty Free is to open a 1,598sq m duty-free store at the upscale Trang Tien Plaza in the center of Hanoi next December. Lotte Duty Free signed a contract with renowned Vietnamese retailer IPPG, which operates Trang Tien Plaza, in the capital yesterday.
The contract was struck to "preemptively prepare" for a recovery in travel demand after the COVID-19 pandemic eases, Lotte Duty Free said.
IPPG, founded in 1985, is the pioneer of Vietnam's luxury and travel retail sectors. It claims a 70% share of the Vietnamese luxury market. Subsidiary IPP Travel Retail operates a range of stores, food & beverage outlets, and advertising services at Tan Son Nhat, Noi Bai, Da Nang, and Phu Quoc airports as well as land border duty-free shops.
The store will be opened on the sixth floor of Trang Tien Plaza after a year's preparation. Trang Tien Plaza is the oldest luxury shopping mall in Hanoi, boasting over 110 luxury boutiques and global fashion brands.
Source: The Moodie Davitt Report